14 dead after fire breaks out in Jharkhand apartment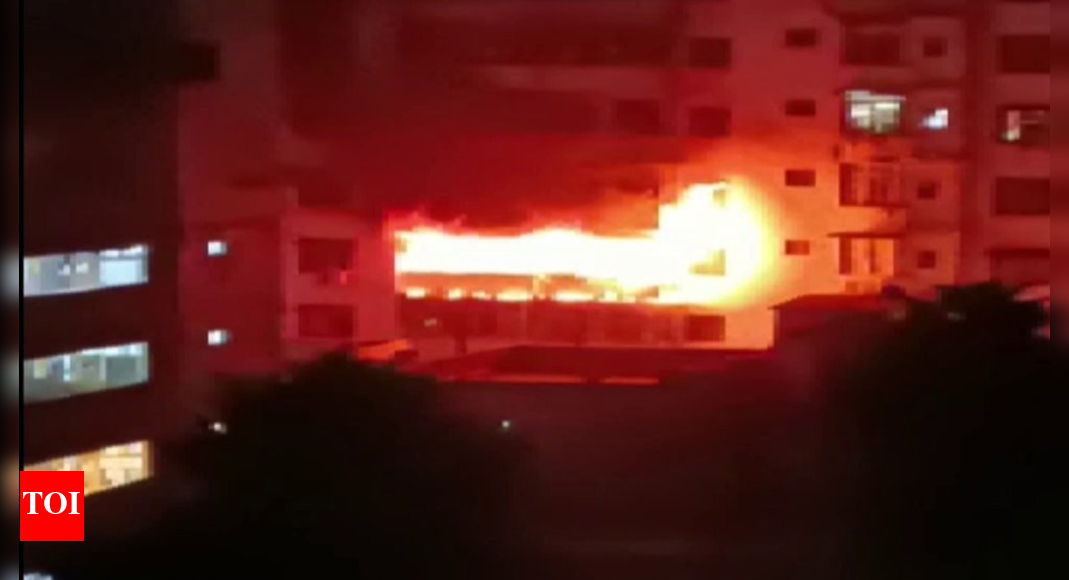 DHANBAD: At least 14 people, including women and children, were killed and several others injured in a deadly fire that broke out in a multi-storey building in Jharkhand's Dhanbad on Tuesday evening.
The blaze erupted at 6pm at Ashirwad Tower in Dhanbad's Joraphatak area, around 160km from state capital Ranchi.
A massive fire broke out in an apartment in Jharkhand's #Dhanbad. Rescue operation is under way. (ANI) https://t.co/uqgz0gjV4k

— TOI Ranchi (@TOIRanchiNews) 1675181133000
"Fourteen people, including 10 women and three children, were killed in the massive fire. Rescue operation is still under way at the site," news agency ANI quoted Dhanbad deputy commissioner Sandeep Singh as saying.
"14 people died and 12 others were injured in the fire. Several people were in the apartment to attend a marriage function. The cause of the fire is yet to be known. We are focusing on rescue. The injured were shifted to a nearby hospital," Dhanbad SSP Sanjiv Kumar said.
"District officials have completed the rescue and search operation at the building. No one remains trapped and 14 injured people are being treated and they are in stable condition. The portion of the building damaged by fire has been cleared," the deputy commissioner
Dhanbad deputy commissioner Sandeep Singh, who is monitoring the operation on the spot along with senior police officers, told PTI that the exact number of people who died and suffered injuries is yet to be ascertained.
"Several people are reportedly trapped ," a senior police officer said.
Jharkhand chief minister Hemant Soren expressed grief over the loss of lives due to the fire.
परमात्मा दिवगंत आत्माओं को शांति प्रदान कर शोकाकुल परिवारों को दुःख की विकट घड़ी सहन करने की शक्ति दे। घायलों को शी… https://t.co/QTyaaIaD7y

— Hemant Soren (@HemantSorenJMM) 1675183080000
"The loss of lives in the Ashirwad Tower Apartment fire in Dhanbad is deeply saddening. The administration is responding promptly and giving medical aid to the injured. I am closely monitoring the situation," the CM tweeted.
(More details are awaited)
Watch Watch: Massive fire breaks out at multi-storey building in Jharkhand's Dhanbad, several dead