Aaj Ka Panchang, 17 November, 2023: Tithi, Vrat, Rahu Kaal, and Other Details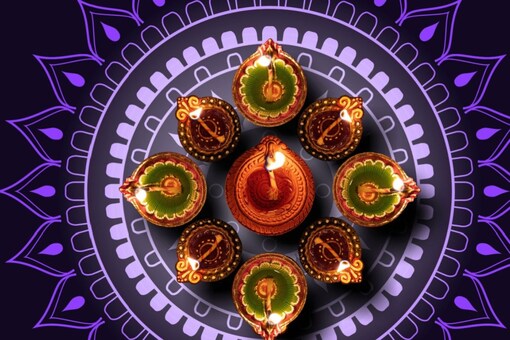 Aaj Ka Panchang, November 17, 2023: The sunrise on November 17 is expected around 6:45 AM, and the sunset is predicted for approximately 5:27 PM. (Image: Shutterstock)
Aaj Ka Panchang, November 17, 2023: The rituals for Nagula Chavithi will be observed on this day. Check out tithi, auspicious and inauspicious timings, and other details here.
AAJ KA PANCHANG, NOVEMBER 17, 2023: Monday, November 17 marks the Chaturthi and Panchami Tithi of the Shukla Paksha. The rituals for Nagula Chavithi will be observed on this day. It is a festival in which married ladies worship Nag Devatas (Serpent Gods) for the well-being of their child. Nagula Chavithi is a prominent event celebrated in areas of Andhra Pradesh and Karnataka. It is advisable to go through the Tithi, auspicious timings, and inauspicious periods before engaging in any activities. This information can offer valuable insights into the day's occurrences and aid in steering clear of potential issues.
SUNRISE, SUNSET, MOONRISE, AND MOONSET ON NOVEMBER 17
The sunrise on November 17 is expected around 6:45 AM, and the sunset is predicted for approximately 5:27 PM. The moonrise is anticipated at 10:40 AM, and the moonset is projected to occur at 8:52 PM.
TITHI, NAKSHATRA, AND RASHI DETAILS FOR NOVEMBER 17
The Chaturthi Tithi is set to continue until 11:03 AM, at which point the Panchami Tithi will commence. The Purva Ashadha Nakshatra is expected to be visible until 1:27 AM on November 18 after which the Uttara Ashadha Nakshatra will come into play. The moon is forecasted to be in the Dhanu Rashi and the sun is anticipated to be positioned in the Vrishchika Rashi.
SHUBH MUHURAT FOR NOVEMBER 17
As for the auspicious muhurat (timing) on this day: The Brahma muhurta is slated to occur from 4:59 AM to 5:52 AM. The Abhijit muhurta extends from 11:44 AM to 12:27 PM. The Godhuli muhurta is projected to fall between 5:27 PM and 5:53 PM, while the Vijaya muhurta is expected from 1:53 PM to 2:36 PM. Furthermore, the Sayahna Sandhya muhurta is likely to span from 5:27 PM to 6:47 PM, and the Pratah Sandhya muhurta can be observed from 5:25 AM to 6:45 AM. Lastly, the Amrit Kalam muhurta is considered to take place from 8:45 PM to 10:13 PM.
ASHUBH MUHURAT FOR NOVEMBER 17
The ashubh muhurta, or inauspicious timings, for the day, are as follows: The Rahu Kalam is anticipated to last from 10:46 AM to 12:06 AM. The Gulikai Kalam time frame is slated to occur between 8:05 AM and 9:25 AM, whereas the Yamaganda muhurta is predicted to be effective from 2:46 PM to 4:07 PM. Lastly, the Banna muhurat is considered to occur in Mrityu until 1:19 AM on November 18.