Aaj Ka Panchang, 4 November, 2023: Tithi, Vrat, Rahu Kaal, and Other Details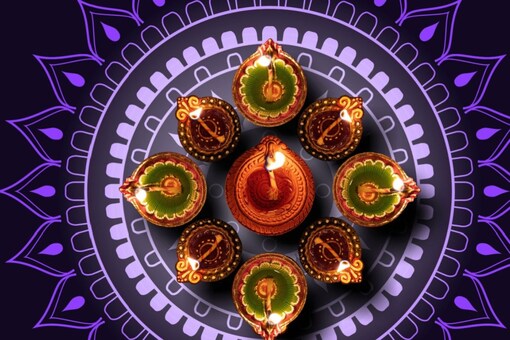 Aaj Ka Panchang, November 4, 2023: The sunrise is anticipated at 6:39 AM, while sunset is expected at 5:50 PM. (Image: Shutterstock)
Aaj Ka Panchang, November 4, 2023: Check out tithi, auspicious and inauspicious timings, and other details here.
AAJ KA PANCHANG, NOVEMBER 4, 2023: The Saptami Tithi and Ashtami Tithi of the Krishna Paksha will be observed on Saturday, November 4 according to Drik Panchang. Krishna Saptami and Krishna Ashtami are both regarded as auspicious times for various activities and are therefore included in the list of Shubh Muhurat timings. Notably, there are no scheduled festivals for this particular day. To explore further insights into both auspicious and inauspicious moments associated with various activities, check the information provided below.
WATCH: 5 Festivals In November 2023
SUNRISE, SUNSET, MOONRISE, AND MOONSET ON NOVEMBER 4
The sunrise is anticipated at 6:39 AM, while sunset is expected at 5:50 PM. The moonrise is expected at 11:26 PM and moonset is predicted at 12:41 PM.
TITHI, NAKSHATRA, AND RASHI DETAILS FOR NOVEMBER 4
The Saptami Tithi will last until 12:59 AM on November 5, after which it will transition to the auspicious Ashtami Tithi. Within this timeframe, the favourable Nakshatra Punarvasu is anticipated to prevail until 7:57 AM, after which the auspicious Nakshatra Pushya will come into play. Additionally, the moon is slated to be situated in Karka Rashi (Cancer), while the sun is forecasted to be in Tula Rashi (Libra).
SHUBH MUHURAT FOR NOVEMBER 4
The favourable Brahma Muhurta is scheduled to occur between 4:57 AM and 5:48 AM. Meanwhile, Pratah Sandhya Muhurta is slated to take place from 5:22 AM to 6:39 AM. The Sayahna Sandhya is expected to begin between 5:50 PM and 7:07 PM. The Amrit Kalam Muhurta is anticipated to occur from 3:25 AM to 5:11 AM on November 5. The Tri Pushkara Yoga is predicted to occur from 6:39 AM to 7:57 AM. Meanwhile, Ravi Yoga is anticipated between 6:39 AM and 7:57 AM.
ASHUBH MUHURAT FOR NOVEMBER 4
The unfavourable Rahu Kalam is anticipated to occur between 9:27 AM and 10:51 AM, while Yamaganda Muhurta is predicted to start from 1:38 PM to 3:02 PM. The Varjyam Muhurta is slated to occur from 4:48 PM to 6:34 PM. The Dur Muhurtam unfolds in two phases, one from 6:39 AM to 7:24 AM and the other from 7:24 AM to 8:09 AM. The presence of Roga in Baana muhurta will persist until 2:59 AM on November 5. Meanwhile, Bhadra is slated to take place from 6:39 AM to 11:59 AM.