Aaj Ka Panchang, 6 November, 2023: Tithi, Vrat, Rahu Kaal, and Other Details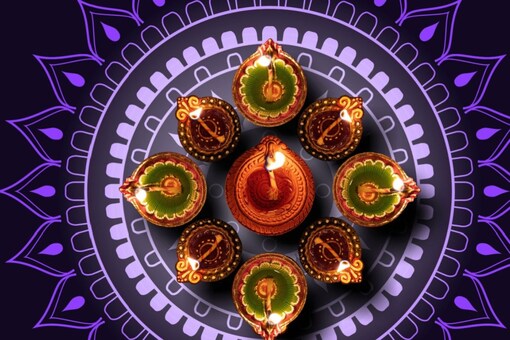 Aaj Ka Panchang, November 6, 2023: The sunrise is expected around 6:36 AM, and the sunset is predicted for approximately 5:33 PM. (Image: Shutterstock)
Aaj Ka Panchang, November 6, 2023: Check out tithi, auspicious and inauspicious timings, and other details here.
AAJ KA PANCHANG, NOVEMBER 6, 2023: Monday, November 6th marks the Navami and Dashami Tithi of the Krishna Paksha. It is advisable to go through the Tithi, auspicious timings, and inauspicious periods before engaging in any activities. This information can offer valuable insights into the day's occurrences and aid in steering clear of potential issues.
SUNRISE, SUNSET, MOONRISE, AND MOONSET ON NOVEMBER 6
On November 6, here are the details of sunrise and sunset times: The sunrise is expected around 6:36 AM, and the sunset is predicted for approximately 5:33 PM. The moonrise is anticipated at 12:57 AM, and the moonset is projected to occur at 1:53 PM.
WATCH: 5 Festivals In November 2023
TITHI, NAKSHATRA, AND RASHI DETAILS FOR NOVEMBER 6
Regarding Tithi, Nakshatra, and Rashi details for November 6: The Navami Tithi is set to continue until 5:50 AM, at which point the Dashami Tithi will commence. The Ashlesha Nakshatra is expected to be visible until 1:23 PM, after which the Magha Nakshatra will come into play. The moon is forecasted to be in the Karka Rashi until 1:23 PM, and afterwards, it will shift to the Simha Rashi. The sun is anticipated to be positioned in the Tula Rashi.
SHUBH MUHURAT FOR NOVEMBER 6
As for the auspicious muhurat (timing) on this day: The Brahma muhurta is slated to occur from 4:52 AM to 5:44 AM. The Abhijit muhurta extends from 11:43 AM to 12:26 PM. The Godhuli muhurta is projected to fall between 5:33 PM and 5:59 PM, while the Vijaya muhurta is expected from 1:54 PM to 2:38 PM. Furthermore, the Sayahna Sandhya muhurta is likely to span from 5:33 PM to 6:51 PM, and the Pratah Sandhya muhurta can be observed from 5:18 AM to 6:36 AM. Lastly, the Amrit Kalam muhurta is considered to take place from 11:35 AM to 1:23 PM.
ALSO READ: Happy Diwali 2023: Deepavali Wishes, Images, Quotes, Messages, to Share on Deepotsav
ASHUBH MUHURAT FOR NOVEMBER 6
The ashubh muhurta, or inauspicious timings, for the day, are as follows: The Rahu Kalam is anticipated to last from 7:58 AM to 9:20 AM. The Gulikai Kalam time frame is slated to occur between 1:27 PM and 2:49 PM, whereas the Yamaganda muhurta is predicted to be effective from 10:42 AM to 12:05 PM. Lastly, the Banna muhurat is considered to occur in Mrityu until 2:52 AM on November 6.