Aaj Ka Panchang, 7 November, 2023: Tithi, Vrat, Rahu Kaal, and Other Details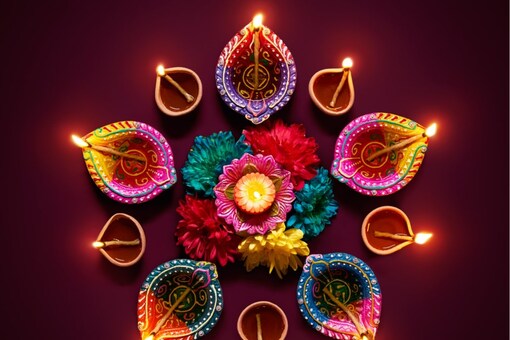 Aaj Ka Panchang, November 7, 2023: The sunrise is expected to be around 6:37 AM, and it will conclude with the sunset at 5:32 PM. (Image: Shutterstock)
Aaj Ka Panchang, November 7, 2023: Check out tithi, auspicious and inauspicious timings, and other details here.
AAJ KA PANCHANG, NOVEMBER 7, 2023: November 7 marks the Dashami Tithi of the Krishna Paksha, as per Drik Panchang. Krishna Dashami is generally considered auspicious for various activities, making it part of favourable Muhurat timings. It's advisable to check the tithi, along with favourable and unfavourable timings of the day to gain insights that can assist you in overcoming any challenges and planning for the day ahead.
WATCH: 5 Festivals In November 2023
SUNRISE, SUNSET, MOONRISE, AND MOONSET ON NOVEMBER 7
The sunrise is expected to be around 6:37 AM, and it will conclude with the sunset at 5:32 PM. Additionally, the moonrise is scheduled for 1:51 AM on November 8 and is anticipated to be set at 2:23 PM. These timings are crucial for planning and observing various activities throughout the day and night.
TITHI, NAKSHATRA, AND RASHI DETAILS FOR NOVEMBER 7
The Dashami Tithi is expected to continue up to a full night. The auspicious Magha Nakshatra is set to occur until 4:24 PM on November 7, post which the Purva Phalguni Nakshatra will take place. The sun is slated to be observed in Tula Rashi while the moon is projected to be seen in the Simha Rashi.
SHUBH MUHURAT FOR NOVEMBER 7
The shubh muhurat timings are as follows: The Brahma Muhurta, which is considered lucky for essential activities, is slated to occur from 4:52 AM to 5:45 AM. The Pratah Sandhya is scheduled between 5:19 AM and 6:37 AM. The Godhuli Muhurat is anticipated to occur from 5:32 PM to 5:58 PM. The Nishita Muhurta is scheduled to commence between 11:39 PM and 12:31 AM on November 8.
ALSO READ: Happy Diwali 2023: Deepavali Wishes, Images, Quotes, Messages, to Share on Deepotsav
ASHUBH MUHURAT FOR NOVEMBER 7
The ashubh muhurat timings are as follows: Rahu Kalam is scheduled to occur from 2:48 PM to 4:10 PM. Meanwhile, the Yamaganda Muhurta is expected to take place between 9: 21 AM and 10:43 AM. The Gulikai Kalam is slated to occur from 10:05 AM to 1:26 PM. The Dur Muhurtam is predicted to commence from 8:48 AM to 9:32 AM, post this it is slated to take place from 10:46 PM to 11:39 PM. Additionally, the Baana Muhurta indicates the presence of Agni muhurat up to 2:47 AM on November 8.