All-rounder Salim Durani, hero & star rolled into one, no more
Salim Durani, whose match-winning deliveries and six-hitting skills are part of Indian cricket's folklore, and whose fetching looks added a dash of style and romance to the game in the 1960s and 1970s, passed away at his Jamnagar residence on Sunday. He was 88.
Durani, the first cricketer to win the Arjuna Award, had a surgery after breaking his thigh bone in January.
Young modern-day fans might wonder what was so special about him after looking at the all-rounder's international career: 29 Tests. 1,204 runs (avg: 25) and 75 wickets (avg: 35) spanning 13 years (1960-73). But like his fictional namesake Saleem Sinai in Salman Rushdie's 'Midnight's Children', Durani was in central situations in several key moments of India's cricket history.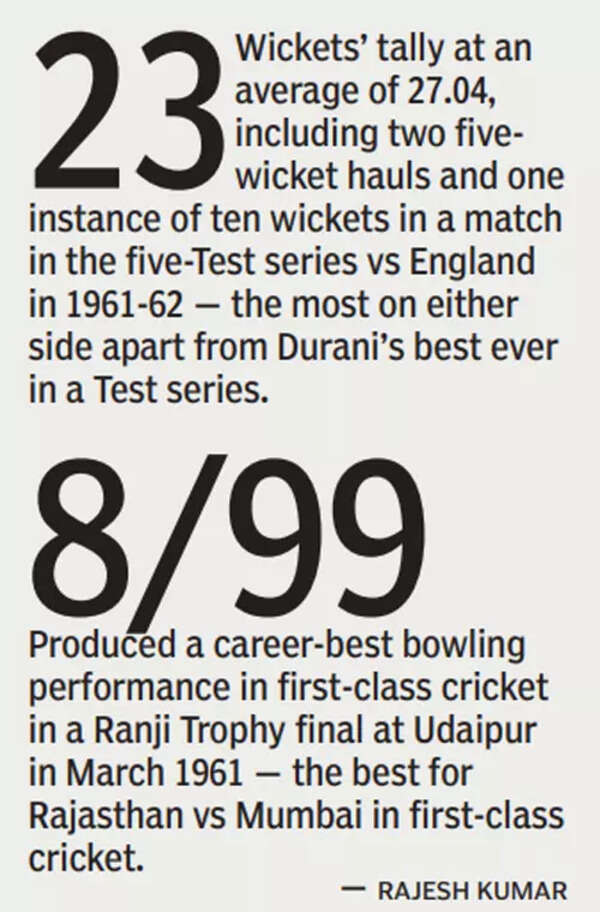 Durani's left-arm spin – he took a 10-wicket haul in Madras- fashioned India's 2-0 triumph over England in 1961-62 when series wins were as rare as films without songs. A few months later, the southpaw counterattacked the intimidating Wes Hall of West Indies for 104 when several others "crumpled". At a time when Mughal-e-Azam's Prince Salim was on a million minds, Durani became the people's shehzada (prince) Salim. He was a hero and a star rolled into one.
PM Modi hailed Durani as a "cricketing legend and an institution in himself".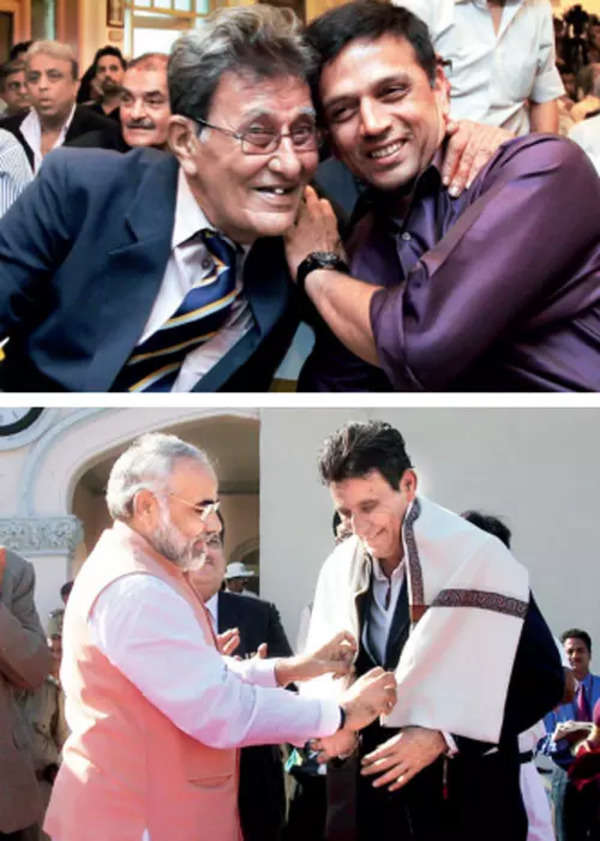 'Shehzada' Salim was sixer king
In 1971, the left-arm spinner famously promised captain Ajit Wadekar the night before that he would get the wickets of Gary Sobers and Clive Lloyd. Durani walked the talk, leading to India's first win over the formidable Windies at Port of Spain. And in 1973, the left-hander endured pain to smote two match-winning sixes on a devilish track, leading to another series win against England.
Nowadays when a single IPL game can witness 15 sixes, it is easy to challenge the dexterity of someone who struck only 15 sixes in his entire Test career. But again those were days of different bats and mindsets. No Indian cricketer of that generation has a better per match average, roughly one six in every second test. "They say lifting the ball is dangerous. I say life itself is dangerous," quipped Kabul-born Durani in The Illustrated Weekly of India in 1979.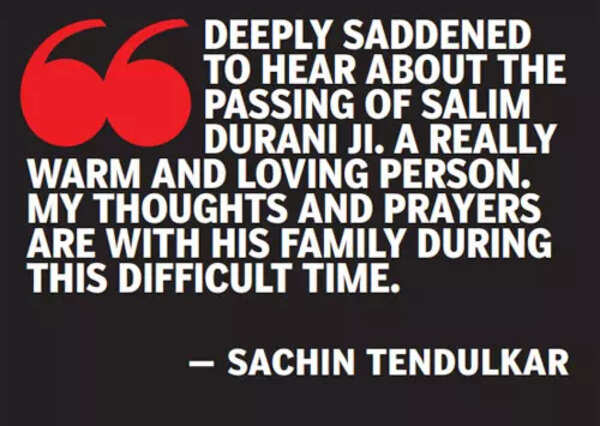 During the 1972-73 series, he would often hit a sixer as the crowds chanted, "We want sixer", earning him the reputation of a six-hitter on demand. In the 1979 article Durani pointed out that wasn't the case. "I must clear up this notion about my hitting a six by 'public demand.' It so happened that a couple of sixes I hit in the 1972-73 series coincided with the public's demand."
Durani's parents lived in Afghanistan, but they first shifted to Karachi and then to Jamnagar in pre-independence India. His Afghan origin helped forge a bridge between two nations when he was made a special guest in Afghanistan's first Test match against India in Bengaluru in 2018.
Tutored and guided by the great Vinoo Mankad, who also played for Jamnagar, Durani fired a stroke-filled ton for Saurashtra against Gujarat in his debut Ranji Trophy game in 1953. He played domestic cricket for Gujarat too, but forged a long-term relationship with Rajasthan; the kings of the western state played a vital role in his life.
The all-rounder was pivotal to Central Zone's Duleep Trophy triumph against star-studded West Zone in 1972. Durani scalped nine wickets and single-handedly steered his side to a narrow two-wicket win with an unbeaten 83.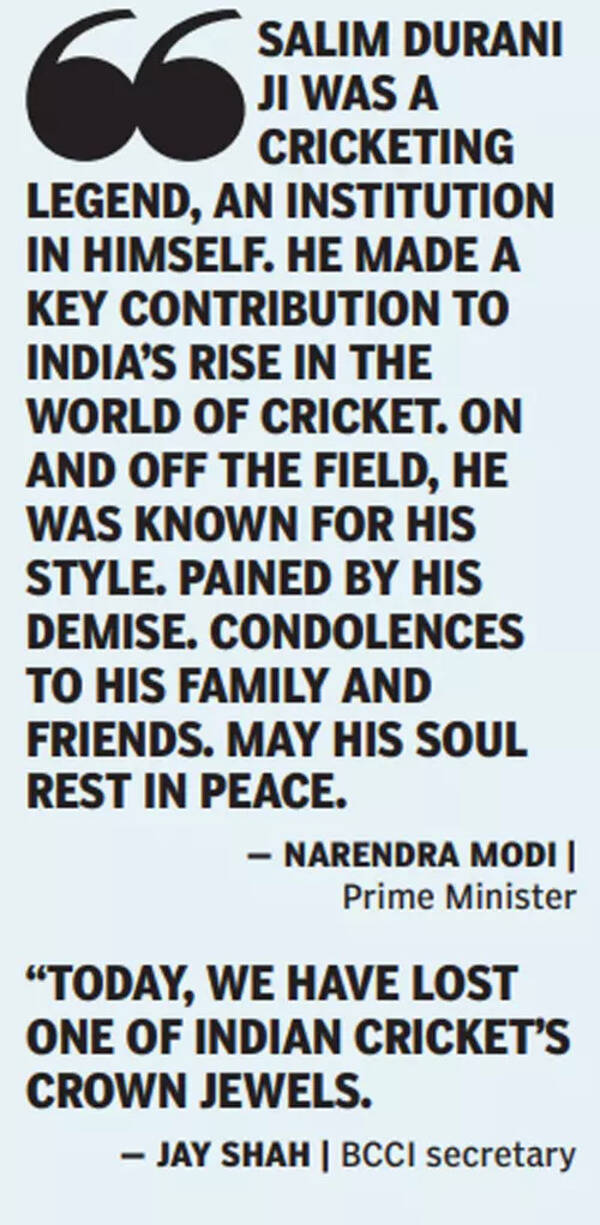 He should have played more Tests. Gavaskar wrote in his autobiography, 'Sunny Days', "…People call him a 'wayward genius'. I don't know about his being wayward, but he is certainly 'a genius,". West Indies got a taste of his genius at Port-of-Spain in 1971. Over six feet tall, Durani could make the ball turn and bounce and on a helpful surface could conjure an unplayable delivery like the one that sneaked through Sobers' bat and pad and lifted the leg bail.
"It was a dream delivery. In an age of television that ball would have been shown over and over again. And probably, like the Shane Warne delivery that bowled Mike Gatting round the legs, one would have remembered it much more," Ajit Wadekar, who captained India in that game, told this reporter in 2006.
Durani's looks and popularity ultimately earned him a lead part in 'Charitra' (1973). Playing a playboy industrialist, he was paired with Parveen Babi in the B R Ishara flop. Speaking to this reporter in 2007, the cricketer also recalled shooting for another film, 'Akhri Din, Pehli Raat'. "Meena Kumari had written the film's story. We shot about eight reels. Unfortunately, the film was never completed," said Durani, who was also considered for roles in 'Pakeezah' and 'Sharmilee'.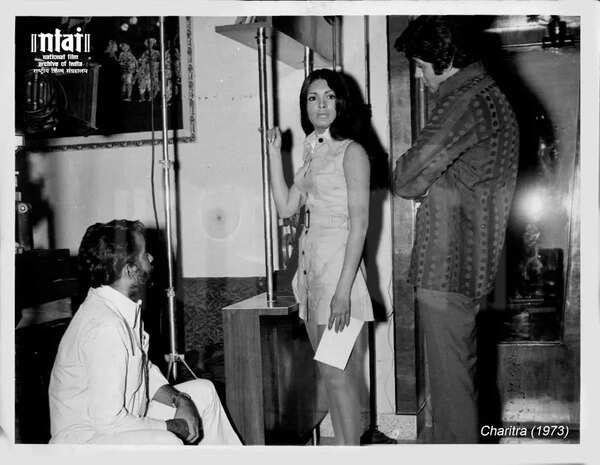 For many years, he would be seen in Delhi's Press Club of India enjoying his drink.
His experiences with the cricket and film world would have made for a delightful autobiography. Gavaskar had even suggested a name for the book: Ask for a Six. Sadly, Durrani never took a shot at it.