An unresponsive BCCI leaves Team India fretting in England
Confusion grips Indian cricket as board yet to communicate with team over replacements
MUMBAI: In a classic case of the left hand not knowing what the right hand is doing, the BCCI has been busy this last week moving around in circles over a decision that concerns the Indian cricket team.
On June 28, the manager of the Indian team Girish Dongre wrote an email to the chairman of selectors Chetan Sharma – as per the Board's own protocol – asking for two replacements in the Indian squad, one as a back-up post Shubman Gill's exit and another batsman.
The replacements have been asked primarily for two reasons: a) In the wake of Gill's injury, the bench has a slot vacant for an opener; b) Another top-order batsman because the Indian team is going to be based out of England for two months and should another unfortunate injury befall, quarantine rules won't allow last minute replacements and travel.
It's been a little over a week already and Sharma hasn't responded to the email. TOI asked Sharma if he was in receipt of the email and the former India pacer said, "you need to speak to the BCCI operations team about it".
There has been no response from the operations team.
The Indian team is fretting in England, ahead of a series that they are – in ways – aiming for as one of the "final frontiers". Those in the know say, "even if the BCCI doesn't want to send replacements, why not just spell it out. That way, Virat and the rest of the guys can just concentrate on what's at hand".
The BCCI, not really known for its communication, remains unperturbed and hasn't found the time or need to reply to the letter.
For the record, the letter sent by the team manager doesn't ask which cricketers need to be sent as replacements. The letter only asks for replacements and the onus solely lies on the national selectors – Sharma and his colleagues -to arrive at a decision.
Meanwhile, in Sri Lanka, the Indian team management – overseeing the white-ball series with the island nation – has no idea whether Prithvi Shaw and/or Devdutt Padikkal will be around for the entire series or may have to travel to England. "Even if they don't have to travel and the BCCI is not considering replacements for England, at least not these two names, then the board can at least convey a clear 'no' on the matter and put an end to it," sources say.
The BCCI had sent a jumbo squad to Australia in November last year, one that had proved to be a shot in the arm for the team. Despite injuries lining up during the tour, the team management had adequate replacements thanks to the volume of the bench.
"They sent just 24 cricketers to England, of which four are standbys. Abhimanyu Easwaran has done well in First Class cricket but is it fair to make him debut against James Anderson, Jofra Archer and Stuart Broad? KL Rahul is not being considered as an opener but in the middle-order. So, if Gill's injury demands a replacement, and if there's time to fly in one, what's the harm?"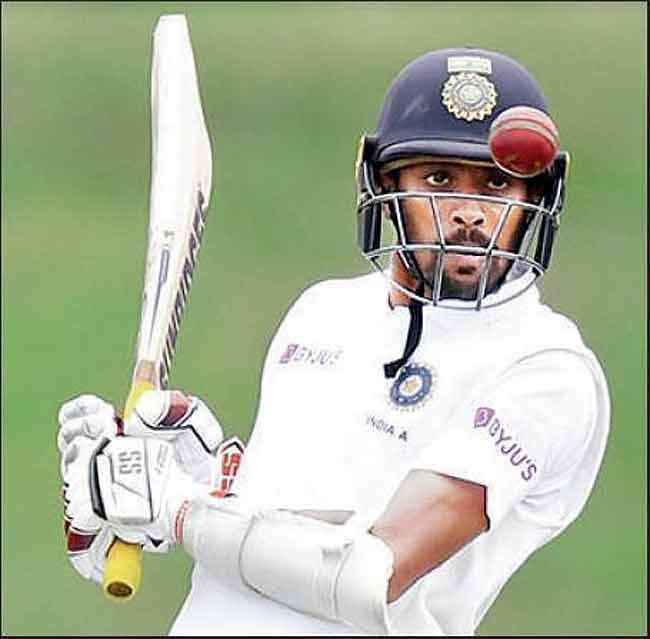 TRIAL BY FIRE? The idea of opening with Abhimanyu Easwaran is disconcerting
The 25-year-old Bengal batsman is clearly a talent to be pursued with. "But to rush him like this and not giving an ear to what the team is thinking is not a healthy sign," sources say.
In the end, whether the BCCI wants to look at Team India's requests and cater to them is a call to be taken by the national selectors and the Board secretary, who convenes selection meetings. But not communicating with the Indian team is where the BCCI is getting this wrong right now.