Australia want to play fourth Test at 'fortress' Gabba: Wade
The relations between the Australian and Indian players in the ongoing series have been cordial so far with none of the flashpoints that have marred previous contests. However, as the tour reaches its final stages with two Tests left in Sydney and Brisbane, all this might change. The bone of contention emerging between the two camps seems to be the choice of venue for the fourth Test, scheduled at the Gabba in Brisbane from January 15-19.
According to reports from Australia, the Indian team is reluctant to play the fourth Test at the Gabba due to the strict quarantine rules that they are expected to follow in Brisbane. Since the number of Covid cases has seen a spurt in Sydney recently, the Queensland government has informed the Australian and Indian teams that they can only leave their hotel rooms in Brisbane for training sessions and playing the match. Having already undertaken a strict 14-day quarantine at the start of the tour, it has been reported that India may prefer staying back in Sydney and playing the fourth Test too at the Sydney Cricket Ground (SCG), where restrictions are not as tight.
The Australian players, though, seem to be keen on going to the Gabba for the fourth Test. Left-hander Matthew Wade made it amply clear on Sunday that they would be averse to any change in schedule. Australia have not lost a Test at the Gabba since 1988 and consider the venue, which helps the fast bowlers with its pace and bounce, to be an impregnable fortress for them. Barring when India have toured in recent years, Australia in fact have traditionally started their summer at the Gabba given their favourable record. India, on the other hand, have lost five and drawn one of the six Tests at the ground.
"It is no secret that we love playing at the Gabba. We always like starting the Australian summer there because of our record. We don't want two back-to-back games at the SCG. We would be much more comfortable sticking to the original schedule," Wade was firm in his view during an interaction organised by Cricket Australia (CA) on Sunday.
While the restrictions on movement in Brisbane will make it tough for both teams, the Tasmanian feels that the players will have to make some sacrifices to ensure a smooth finish to the series.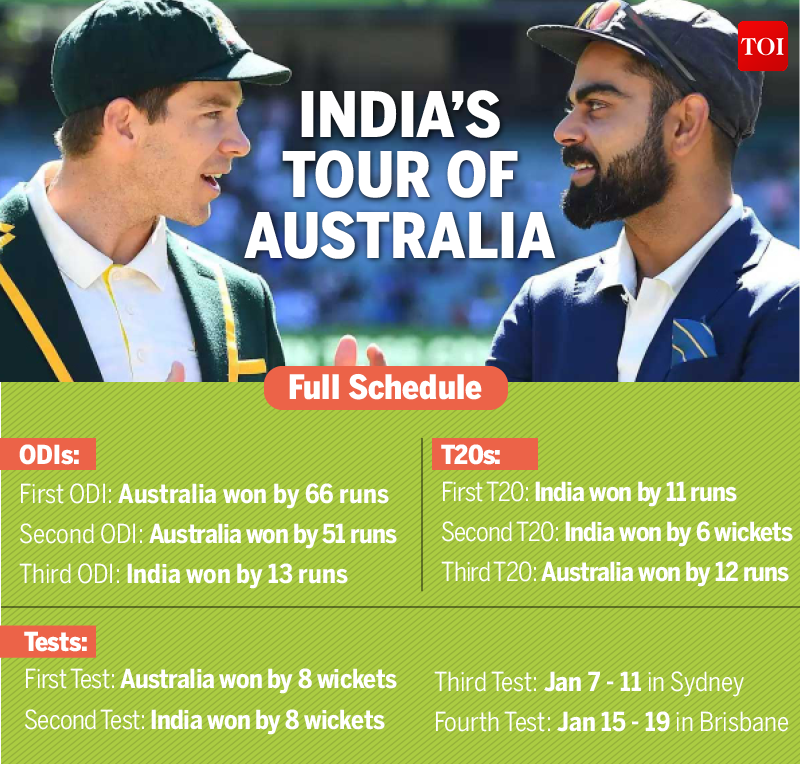 "Everyone in Australia would like to go outside and move around freely. But the situation isn't ideal for that. We knew that coming into the series. There is not much we can do. If quarantining is what the government is going to make us do to play at the Gabba, then we are willing to sacrifice," the left-hander said.