Babar Azam-led team more stable than India, feels legendary Pakistan pacer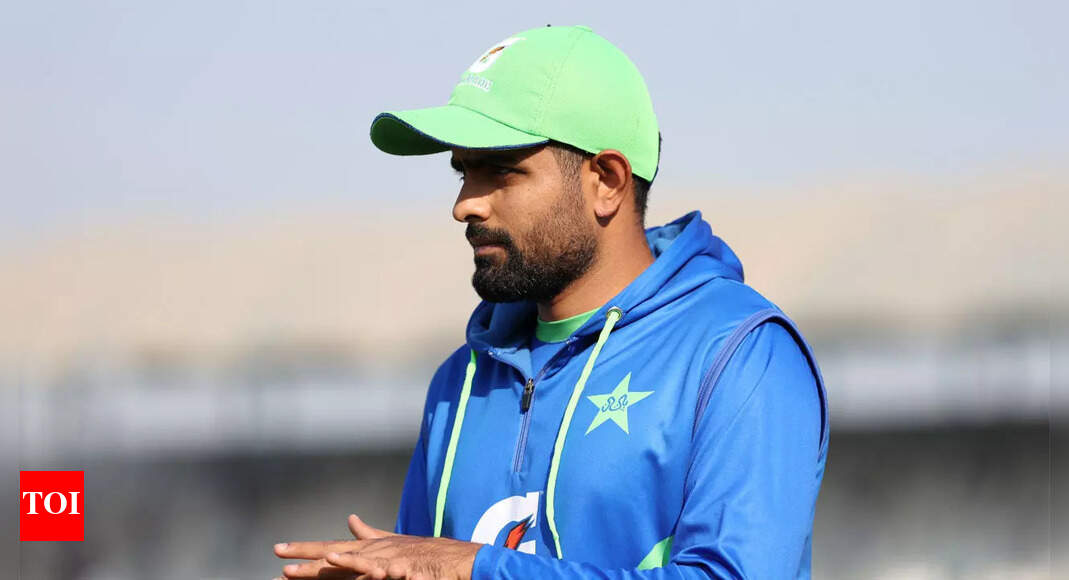 NEW DELHI: Former Pakistan pacer Sarfaraz Nawaz feels the Babar Azam-led team appears to be a more stable unit compared to their Indian counterparts and pointed out that new players were being 'tried out' just ahead of the World Cup.
Nawaz opined that India seem to be struggling to determine their optimal combinations especially in regard to their middle-order.
The uncertainty surrounding India's middle-order remains a notable concern as they prepare for the Asia Cup which starts from August 31.
"Pakistan has a much more settled and stable outfit for the Asia Cup and World Cup when compared to India. The Indians have still not been able to work out their final combination for these major events," Nawaz told the media in Lahore on Friday.
"Captains are changing, many new players are being tried out, there are no proper combinations. I feel instead of developing the Indian side it is being destroyed," he added.
He also pointed out that India will be under a lot of pressure with the World Cup in their own backyard and not winning an ICC title for 10 years will also weigh on the minds of the players.
"They are always high expectations when you play at home and it creates more pressure. India's plus point is they have some good senior performers."
The last time an ODI World Cup was staged at home, India overcame the pressure to lift the trophy.
Nawaz, who is often regarded as the pioneer of reverse swing bowling and once took seven wickets for one run in a spell against Australia in Melbourne, also felt that left-arm fast bowler Shaheen Shah Afridi was Pakistan's x-factor in big matches.
"He is an extraordinary bowler and very very lethal in his first two three overs. I have rarely seen a bowler with such control over swing, seam and pace and yorkers with the new ball," said Nawaz, who played 55 Tests for his 177 wickets.
He said that Shaheen would play a big role for his team in the upcoming 50-over events.
"I am confident that Pakistan can do really well in both these events because we have a settled side and Babar Azam is leading them well. I think the selection committee has also picked a very balanced squad for the series against Afghanistan and the Asia Cup."
Nawaz, who earlier this week ended a long-running feud with the Pakistan Cricket Board which had led to his pension and other payments being suspended, said he was grateful to the PCB chief Zaka Ashraf for resuming his payments and giving him his arrears.
"I have faced health issues and I really needed this support from the board. I think they should do the same for other former players."
(With inputs from PTI)