Babar Azam should follow Virat Kohli's footsteps: Ex-Pakistan batter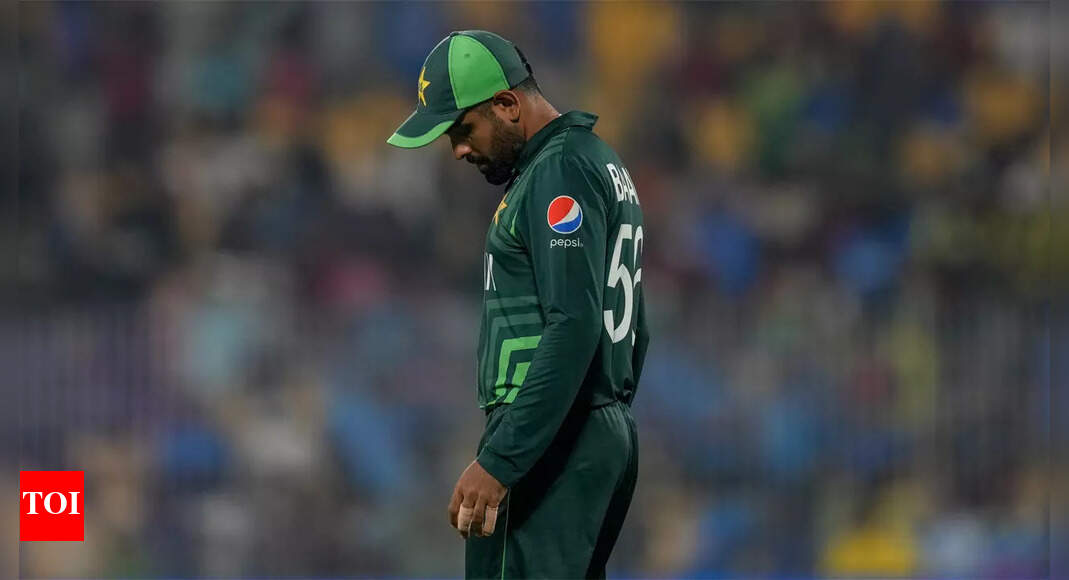 NEW DELHI: The clamour of removing Babar Azam as skipper of Pakistan team has been gaining enormously after the shock defeat against Afghanistan that left their campaign in the ODI World Cup in jeopardy.
Pakistan now stare at elimination and their chances of making the semi-finals of the World Cup are on a knife-edge after suffering third successive loss at the tournament.Former Pakistan batter Basit Ali has also come up with the same piece of advice for Babar as others are saying that he should do what Virat Kohli did to focus more on his batting.
"I told one year ago on my channel that Babar Azam is a very good batter. He should quit captaincy, just like Virat Kohli did. Virat stepped down and looked at his performances. His performance will become better, for sure," Basit Ali told ARY News.
AFG vs PAK: Afghanistan top order scripts memorable win against Pakistan| ICC World Cup 2023
"But, as we all know, certain people on social media twisted my words, saying I don't like Babar Azam and I am a traitor," he further said.
Babar's captaincy has been questioned and he has faced accusations of lacking aggression in field settings but he reckons that captaincy doesn't add any pressure on his batting.
"As far as captaincy is concerned, I don't have much pressure on me or on my batting. I try to give my best in batting," Babar said after Monday's loss to Afghanistan.
After the 2021 T20 World Cup, Kohli decided to step down as captain for T20Is. Subsequently, he was relieved of his ODI captaincy later in the same year. Struggling with poor form in all formats, Kohli also relinquished his Test captaincy following the South Africa tour in 2022.
However, Kohli has smoothly transitioned into the role of a specialist batsman and has shown a resurgence in his performance under the captaincy of Rohit Sharma.