Biden admin proposes higher US visa fees, steep hikes for H-1B & EB-5 applications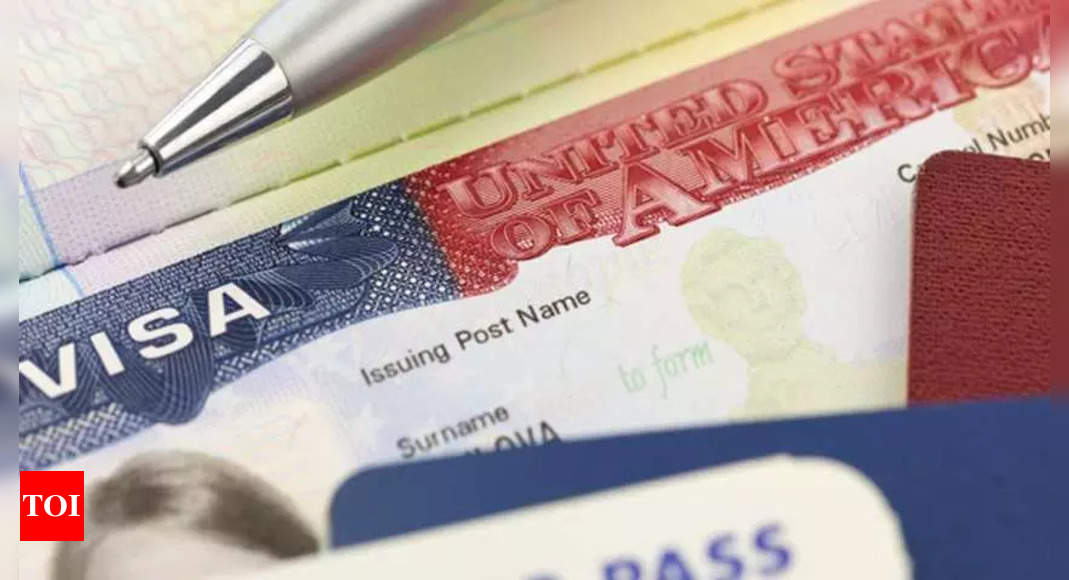 MUMBAI: The Joe Biden administration has proposed significantly higher fees for many non-immigrant employment-based visas such as H-1B and also L visas (for those on intra-company transfers).
These fees are borne by the US employer and will increase the costs of hiring immigrant employees. Those seeking investment-linked green cards, will now have to cough up $11,160 for the initial application itself – a rise of 204%.
The fee-proposals released by the US Citizenship and Immigration Services (USCIS), late night on Tuesday, are contained in an exhaustive document running into 469 pages.
However, the fee hike will not be introduced immediately.
As per the administrative procedural requirement there is a 60-day period for inviting public comments, the entire process running up to the actual implementation of the revised fees could take a few months.
Nearly 96% of the funding is derived by USCIS from such filing fees. The pandemic had dented its revenue stream – plagued by staff-shortages, processing backlogs at the immigration agency had increased manifold. "The proposed fee rule is the result of a comprehensive fee review at USCIS. This review determined that the agency's current fees, which have remained unchanged since 2016, fall far short of recovering the full cost of agency operations," states a release.
"This proposed rule allows USCIS to more fully recover operating costs for the first time in six years and will support the Administration's effort to rebuild the legal immigration system," said Ur Jaddou, director, USCIS.
Costs for US employers who sponsor immigration employees will increase, if the fee proposal goes through. Since 2019, sponsoring US employers are required to electronically register the beneficiaries (employees whom they wish to hire under the H-1B route). H-1B cap applications are then required to be filed only for those beneficiaries selected in the lottery process. The E-registration fee at a mere $ 10 led to some malpractices, it is now proposed to be hiked by 2050% to $215. At the second stage, the filing fee for H-1B applications, is proposed to increase to $780 from $460 – a 70% increase.
Kripa Upadhyay, immigration attorney, told TOI, "Last year, we witnessed a run on the E-registrations filed by employers. A fair amount of these were speculative in that there was no work available but at a mere $10 per registrations, there was little to stop an unscrupulous employer from filing 20-50 applications in the hope that even half of those would be approved. Raising the registration fee amount, I hope, negates this scourge of multiple frivolous applications that adversely impact deserving employees and employers."
Aaron Reichlin-Melnick, policy director at American Immigration Council, an advocacy think-tank points out, "USCIS proposes to charge all new employment-based immigrant and non-immigrant petitions (ie: Form I-129 and Form 1-140 applications) a sum of $ 600 to fund the asylum program. This is on top of other fee increases."
In several instances, the proposed fees have a different structure for online filing and filing in physical format (in paper). It is expected that USCIS may be widening the scope of online filing for various categories of applications. To illustrate, an application for an employment authorisation document will cost $555 (35% hike) if filed online, but $ 650 (59% hike) if filed physically. The application fees for citizenship remain static irrespective of the nature of filing, with a proposed fee of $ 760 (a hike of 19%).
The biggest increases are for EB-5 investors – the investment-linked green card program, The investors will now pay $11,160 for their initial I-526 petitions, and $9,535 for their I-829 petitions to remove conditions on permanent resident status.
In this context, Upadhyay points out that, "Applications filed in 2018 are still pending, yet the immigration agency now wants want $11,160 per application with no guarantees as to adjudication time and no option to file for premium processing. Same issue applies for applications to remove the conditions." "The fees are being increased while adjudications have slowed down to such an extent that multiple investors have had to pay additional sums to file mandamus actions to force the service to take action on their cases," she adds.
Immigration attorneys also point out that USCIS proposes to extend the premium processing adjudication period from 15 calendar days to 15 business days, a change that will effectively prolong premium processing adjudications by one week.