Call to shift T20 World Cup to UAE becomes louder
NEW DELHI: One of the major reasons behind hosting this year's IPL in India was setting an example for hosting the ICC T20 World Cup in Oct-Nov this year. However, with the Indian cricket board (BCCI) postponing the IPL midway through the season, the chances of hosting the T20 World Cup in India have suddenly become slim.
The T20 WC will be played between 16 national teams. As the IPL bubbles started detecting multiple Covid-19 cases in the last few days, there was much apprehension about maintaining secure bio-bubbles for 16 teams later in the year.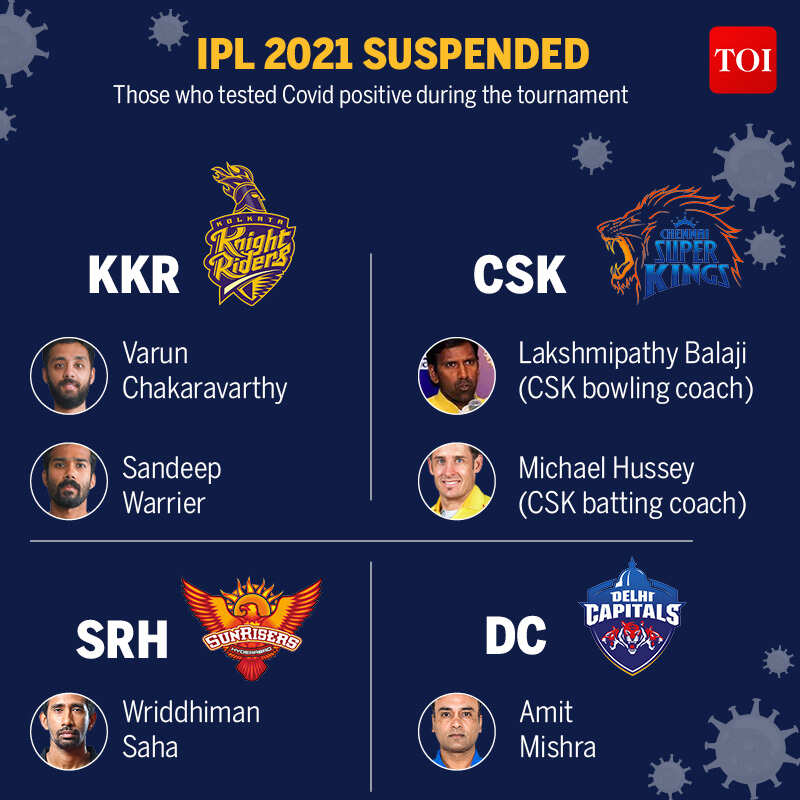 TOI understands that the tournament could well be played in UAE now with BCCI playing the hosts.
The International Cricket Council (ICC) will play by the protocol of assessing the situation in India for the next two months. "Even if the second wave of the pandemic subsides by September, there are predictions of a third wave in the last quarter of the year, and ICC is unlikely to wait till September to take a call on the host venues," a BCCI source said.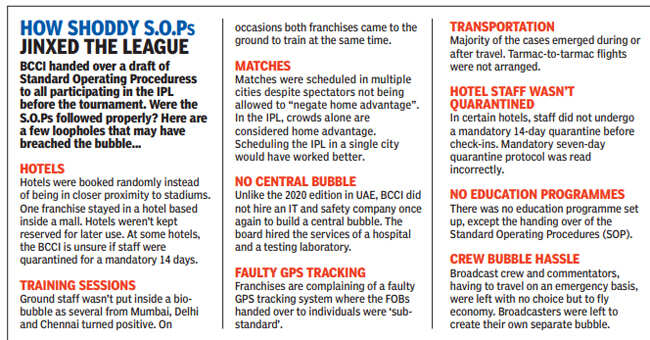 The BCCI had successfully organized last year's IPL at three venues (Dubai, Sharjah and Abu Dhabi) in UAE. It is learnt the board had to pay the Emirates Cricket Board around Rs 90 crore besides the expenses to host the two-month tournament.
BCCI had last month decided on nine venues in India for the T20 WC. But maintaining a bubble with so much travelling involved is not feasible, as has been proven during this year's IPL. While there are theories which say BCCI may propose a onecity tournament in Mumbai, the board is not confident of getting much support from other member boards in the ICC in this regard.
BCCI working on passage to England
The board is already working on creating a safe passage for the Indian team to reach England for the World Test Championship Final and the subsequent Test series against England.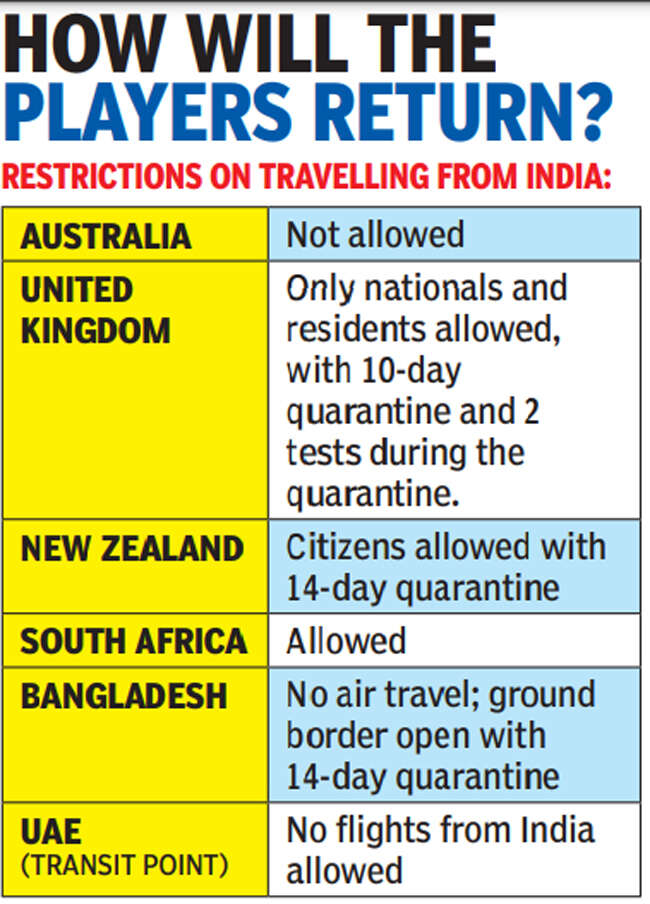 BCCI and England and Wales Cricket Board (ECB) are in talks with their respective government authorities to finalise the travel plans. With the IPL suspended, the team could leave earlier (preferably by last week of May) to have enough time after quarantine to get acclimatized to the conditions before their match against New Zealand, which starts on June 18 in Southampton.
There are reports of the ECB trying to arrange charter flights for its players in the IPL. The New Zealand players, currently in India, could well take the same route as the Englishmen.
If the T20 WC does happen in UAE, then the Indian team will fly directly to Dubai after finishing their five-Test series in England. They may play two T20I bilateral series against New Zealand and South Africa in UAE as preparation.