Chappell lacked man-management skills, Wright let Ganguly lead from the front'
Former Australian cricketer Greg Chapell's stint as coach of the Indian men's senior cricket team from 2005 to 2007 was a phase that was fraught with controversy.
Chappell took over from former India coach John Wright (2000-2005), after Wright decided not to renew his contract after the 2004-05 season. While Wright was seen as a successful and popular coach, Chapell's stint saw highly publicised infighting. That Chappell and then captain Sourav Ganguly didn't see eye to eye after a while is no secret.
Ganguly in fact was removed as captain and was subsequently dropped from both the ODI and Test teams, which led to large scale protests in his home state of West Bengal. Ganguly has been quite open about his relationship with Chappell and how when he was dropped from the team, he took it up as a challenge to prove that he still had a lot of cricket left in him. He was eventually recalled to the team in late 2006
Former India cricketer Mohammad Kaif, who played for the Indian team both under the tenure of John Wright and Greg Chappell and under Ganguly's captaincy spoke to TimesofIndia.com about the core difference between the two coaches.
Talking about Chappell, who scored over 9000 international runs and is regarded as one of the best batsman Australia has produced, Kaif said, "Chappell could have been a good batting coach. But he spoilt his name, as he could not run the team properly, he couldn't understand the Indian culture and lacked good man-management skills and hence didn't prove to be a good coach."
Kaif also spoke about why Chappell's predecessor, John Wright from New Zealand is remembered as a good coach saying, "People respected John Wright because he coordinated well with the players and let Ganguly the captain lead the team from the front."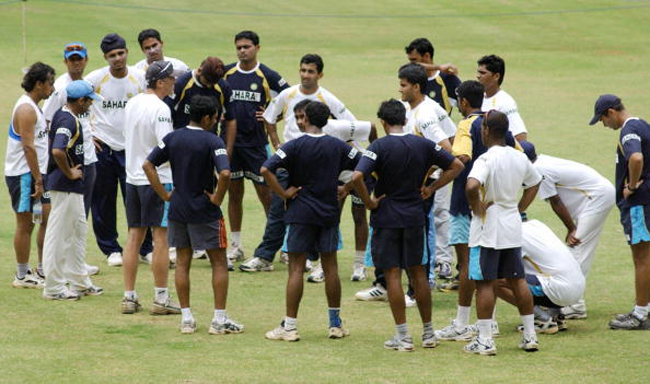 (File photo of the Indian team in a huddle with John Wright: Getty Images)

Though cricket is formed of three major parts – batting, bowling and fielding, the third often takes a backseat to the first two.
Kaif, who is considered to be one of the best fielders ever in world cricket, stressed on the importance of fitness and a certain kind of obsession in order to become a good fielder.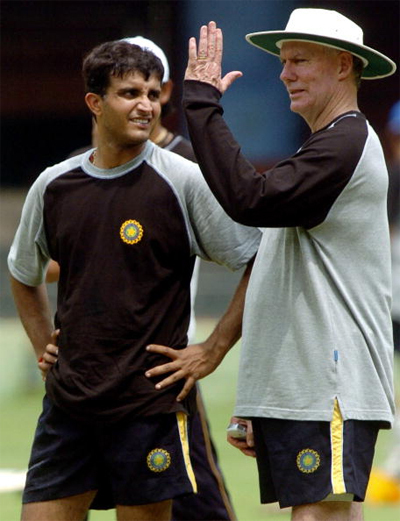 "To become a good fielder one has put in long hours of practice. The fielding drills should not be about quality but quantity, only then one can become a good fielder. One should be obsessed about becoming a good fielder. Because a match doesn't have a 30-minute time span, so you should have the fitness of staying on the ground. A catch can come anytime even if you are tired, you may have to dive, you may have to slide to catch the ball. That ability comes through the practice of quantity, not quality. You should also have a good technique and good hand-eye coordination. But if you make up your mind that you have to spend long hours at the field, then you can become a good fielder. One cannot become a good fielder by looking at the time and an hour-long practice. Keep the time aside and give emphasis on effort and commitment, only then you can become a good fielder," Kaif told TimesofIndia.com.
Kaif praised the fielding capabilities of Ravindra Jadeja, adding that overall the fielding of the Indian side has improved considerably.
"Jadeja is improving by age and is setting a good example. Just like a complete batsman is the one who can play the bouncer well, is able to drive, play the cut and the pull well and play spin also comfortably and has patience to stay at the crease. All these things add up to make a good batsman. It is the same in fielding. You should know how to slide, you should be able to run fast, you should have endurance, you should have a good aim even after stopping the ball with a dive. All these things add up to make a good fielder. So I feel batting and fielding have lots of similarities and a good fielder who is also a good batsman should also be called an all-rounder. And a player should be rewarded for being a good fielder so that a player gets encouragement to become a good fielder," Kaif said.