Cricket icon Sachin Tendulkar tests positive for COVID-19
NEW DELHI: Legendary batsman and former India skipper Sachin Tendulkar on Saturday tested positive for COVID-19.
The 47-year-old, who recently featured in Road Safety World Series in Raipur revealed that he has mild symptoms.
"I have tested positive today following mild symptoms. All others at home have tested negative. I have quarantined myself at home and am following all the necessary protocols as adviced by my doctors," Tendulkar said in a statement released on Twitter.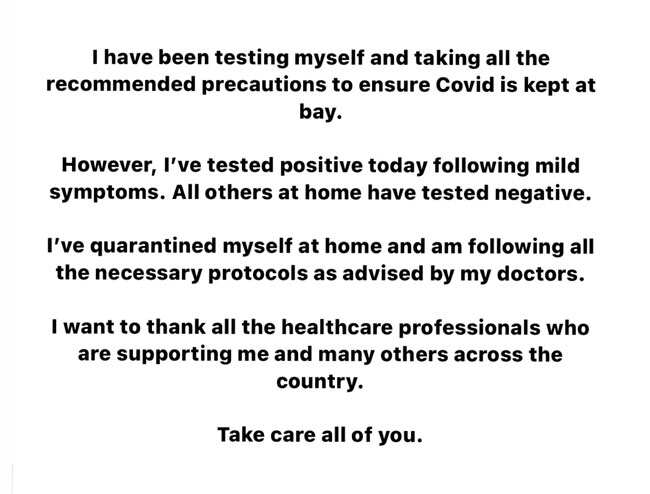 The recently concluded Road Safety World Series in which Tendulkar led India Legends had former players from England, West Indies, Bangladesh, South Africa and Sri Lanka as well. Tendulkar, in the T20 series, captained India to title win.
Crowds were also allowed to watch the matches.
The highest run-scorer of all time in both Test matches and one-day internationals, Sachin retired in 2013 after playing in 200 Tests, in which he scored 15,921 runs.
He scored another 18,426 runs in 463 ODIs and hit 100 centuries across both formats.
There has been a surge in COVID-19 cases in Maharashtra, with over 36,000 positive cases recorded on Friday.