CSK allow Moeen Ali to remove liquor brand logo from jersey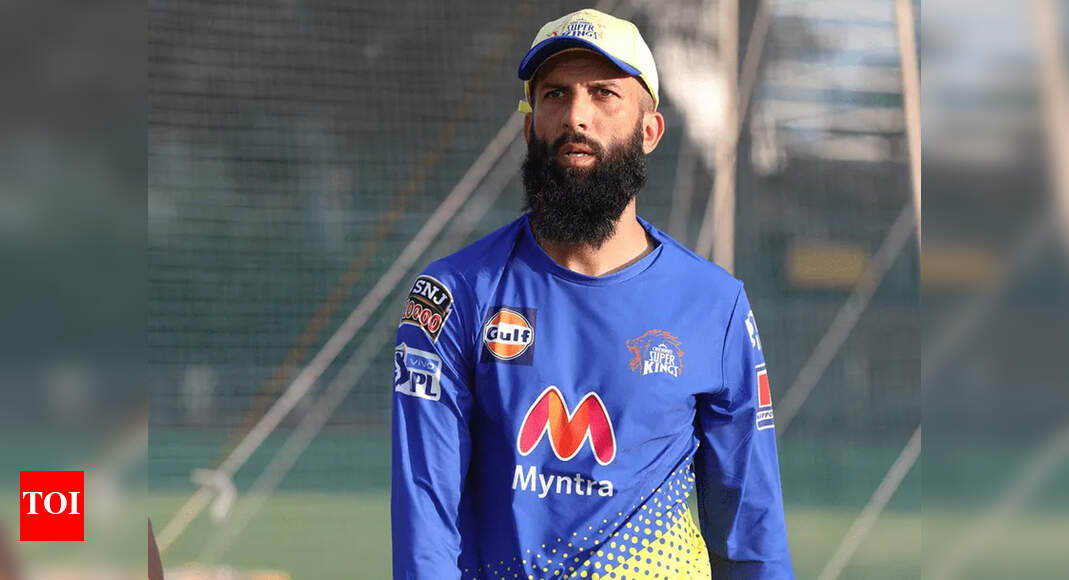 CHENNAI: Muslim cricketers in the past had decided against wearing jerseys — be it for their country or club — sporting logos of liquor brands due to their religious beliefs. On Sunday, it was learnt that Chennai Super Kings' new recruit Moeen Ali has decided to do the same in the upcoming IPL, starting from April 9.
CSK have the logo of sponsors SNJ 10000 packaged drinking water and British Empire glasses — surrogate product brands of SNJ Distilleries Private Limited. According to the deal, the jerseys will carry the logo of SNJ 10000 on the leading arm while British Empire logos will be on the back of the helmets.
However, with Islam prohibiting the consumption of alcohol, Ali, a practising Muslim, has made a special request to the CSK management, urging the franchise to remove the logo of the brand from his jersey. It was learnt that CSK have acceded to the English allrounder's request.
"CSK respect their players and their decisions. If they don't want to wear jerseys sporting liquor logos, they understand. There is no compulsion from their side as well as from their sponsors," a source close to the developments told TOI on Sunday.
CSK also have South African leg-spinner Imran Tahir and KM Asif in their ranks. Tahir too had declined to wear jerseys promoting liquor brands in the past.
It was not the first time that Ali has objected to supporting liquor brands. He had famously stayed away from the England team's celebrations with champagne along with teammate Adil Rashid after they had won the 2019 World Cup. "During his stint with Royal Challengers Bangalore too, he had made a similar request as he didn't want to wear the Royal Challengers logo on his shirt. So there is nothing much to read into it," the source said.
Ali, meanwhile, wants to focus on the IPL and is looking forward to playing under MS Dhoni. CSK will play their first match against Delhi Capitals at the Wankhede Stadium in Mumbai on April 10. "I think it's something on every player's wish list to play under Dhoni. It's the confidence and clarity he gives people which makes playing under him exciting. At CSK I feel the reality is there for us to win the competition," the 33-year-old was quoted as saying by the CSK website.