CSK camp will be about slowly getting back into rhythm: Balaji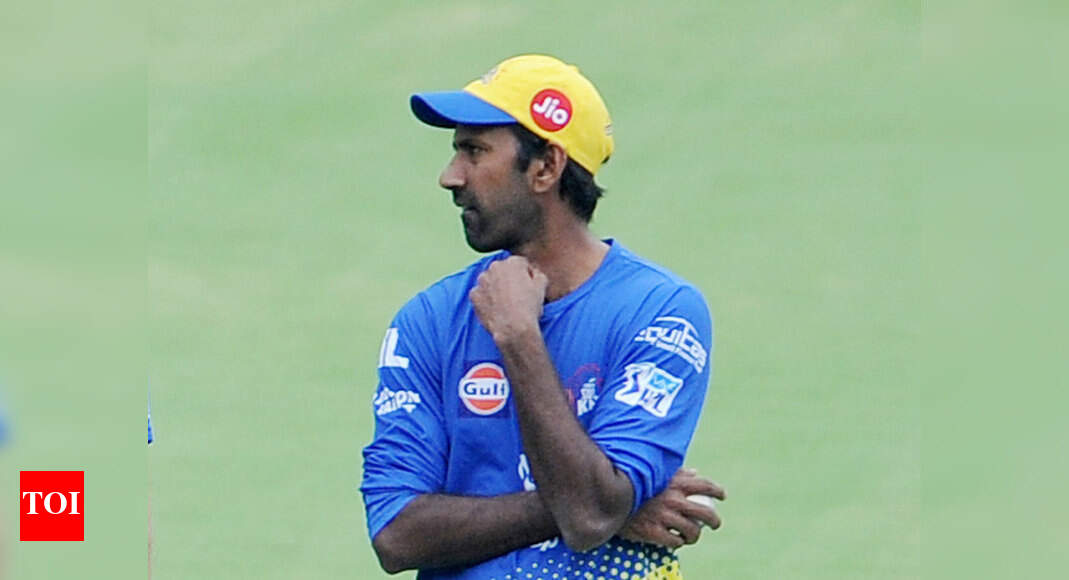 CHENNAI: Chennai Super Kings (CSK) was the first team to start practising for the IPL earlier this year. While the focus was on fitness and conditioning in February, they started getting into the zone by mid-March before the training was called off due to the Covid-19 pandemic.
The team will look to replicate the same training module yet again when they assemble for a 5-day camp in the city on August 15 ahead of the IPL, according to Lakshmipathy Balaji. The CSK bowling coach, who will be in charge of the brief practice session here, charted the roadmap for the three-time IPL champions. The IPL will start in the UAE on September 19.
"We will look to continue from where we left off in March. The key to success in the IPL is to perform collectively. Our aim will be to regroup as a team and start our preparations. But each player will have their own different routines and formula to prepare for the tournament. The idea is to give them enough space and freedom to understand their body and find their rhythm before coming together as a group," Balaji told TOI on Monday.
But things might not be easy because the players will be returning to action after a five-month hiatus. Balaji expects players to be a bit rusty and prescribes training in a phased manner. "We have to slowly get back into rhythm. It should be in a phased manner. We need to follow a routine giving equal emphasis on fitness, skill and recovery. That's why we decided to have the camp a bit early and didn't want to wait till we reach UAE to start practising," the former India pacer said.
For CSK, players like MS Dhoni, Suresh Raina, Deepak Chahar and Piyush Chawla among others have already started practising on their own for a while. But there always remains a risk of injuries, especially when players are coming back from hibernation. Balaji said that the CSK team management will be taking all kinds of precautions. "There should be phased loading of your body. While rhythm, balance and timing are important for batsmen, things are more physical for bowlers. Managing workload of players will be crucial," he asserted.
The CSK side comprises a lot of veterans and Balaji is banking on these experienced campaigners to gain match-fitness quickly. "In cricket, the repetitiveness of the practice sessions makes you a better player. If you are practising a skill for 20-25 years, it's not going to run away from you just like that. The muscles might be a bit stiff initially so you will need a bit of time to find the momentum and your footing. So we need to understand your own body and work accordingly. But the players have been there and done that. So you don't need to teach them anything separately," Balaji said.