Dalit sisters found hanging from tree in Lakhimpur Kheri; cops arrest 6, rule out abduction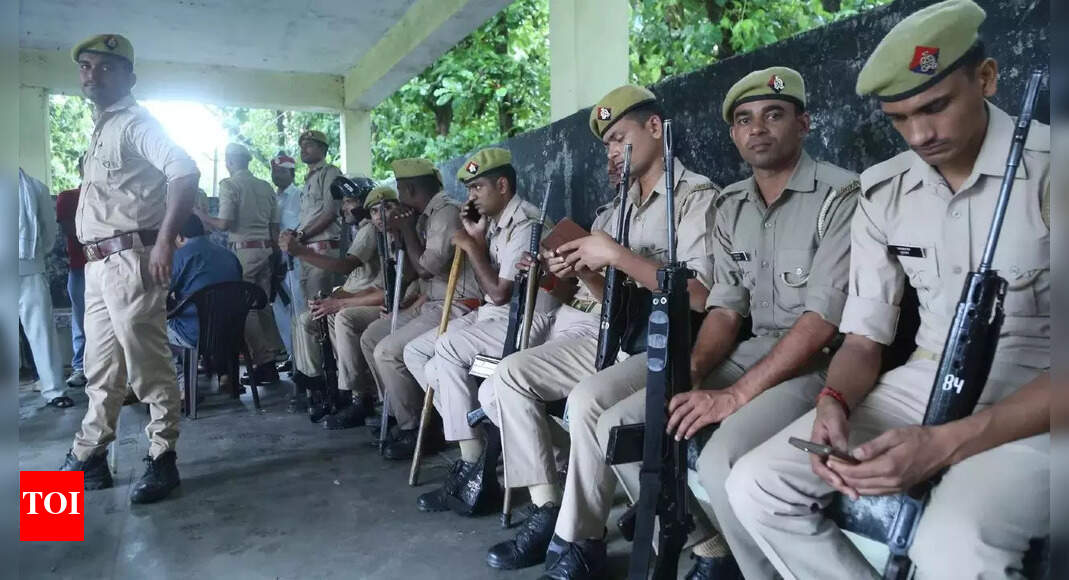 LAKHIMPUR KHERI: A day after two dalit sisters, aged 14 and 17 years, were found hanging from a tree outside a village in Nighasan area of UP's Lakhimpur Kheri district, police on Thursday arrested all the six accused involved in the crime.
Lakhimpur Kheri superintendent of police (SP) Sanjiv Suman while addressing a media briefing said, "All the six accused have been arrested. The girls were not abducted, they went with the accused on their bike".
"Accused have been identified as Chotu, Junaid, Sohail, Hafizul, Karimuddin and Arif. Junaid has been nabbed in an encounter that ensued where he was shot in his leg," the Lakhimpur SP said.
"The accused were friends with the deceased girls. The girls were lured to farms and raped by Sohail & Junaid. After the girls forced the accused to marry them, Sohail, Hafizul and Junaid strangulated and killed them. They then called Karimuddin and Arif and hanged girls to eliminate proof," the SP added.
The SP said, "All boys except Chotu hailed from Lalpur village in Lakhimpur Kheri. Chotu who was a neighbour of the girls had introduced the two girls to these boys. He has too been arrested".
The postmortem of both the girls is being conducted, the police said.
Meanwhile, UP deputy CM Brajesh Pathak, "Junaid, Sohail, Hafizul, Karimuddin & Arif were involved. Girls were strangled to death & then hanged. Govt will take such an action that the souls of their coming generations will also shiver. Justice will be given; proceedings via fast-track court".
Yogi Adityanath's deputy Keshav Prasad Maurya said, "Lakhimpur incident sad, unfortunate. Harshest action to be taken against all criminals. I'd expect opposition, whether Akhilesh Yadav, Priyanka Gandhi or Mayawati that instead of politicising, they console the family. But the rule of law has prevailed in UP".
लखीमपुर खीरी में बेटियों के साथ दुष्कर्म कर हत्या करने वाले अपराधियों जल्द गिरफ़्तार कर कठोरतम कार्रवाई की जाएगी,अप… https://t.co/emroNf0F7D

— Keshav Prasad Maurya (@kpmaurya1) 1663217423000
Local villagers and the girls' family on Wednesday lodged a protest as they marched and blocked the road demanding justice for the victims.
The family of the deceased has accused three men of rape and murder and staged a demonstration at the Nighasan crossing, a few kilometres from the village.
Lakhimpur Kheri superintendent of police along with the police force, rushed to the protest site and assured villagers that strict action will be taken against the accused.
Lucknow range inspector general (IG) of police Laxmi Singh said, "The bodies of two girls were found hanging from a tree in a field outside a village in Lakhimpur Kheri. No injuries were found on the bodies."