Did you know? Seven little known facts about Australian Test cricket
Australian Test cricket has a rich heritage and history. The very first international Test match that was played in 1877 was between Australia and England in Melbourne, with Australia emerging as the winning team.
As Team India get ready to take on the Aussies Down Under in a bid to successfully retain the Border Gavaskar Trophy, TimesofIndia.com here takes a look at seven quirky and not so well known facts about Australian Test cricket:
1. Eight ball overs
Did you know that Australia had 8 ball overs in home Tests in the 1924-25 season and then from the 1936-37 season to the 1978-79 home season? Apart from Australia, South Africa, New Zealand, Pakistan and England have all had 8 ball overs in Test cricket at different times. Eight ball overs were last used in Test cricket in 1978-79 in Australia and New Zealand. India, West Indies, Sri Lanka, Zimbabwe and Bangladesh have used only six ball overs in home Tests.
2. When Dennis Lillee came out to bat with an aluminum bat!
In the first match of the 1979 Test series between Australia and England at Perth, the Aussies were in trouble at 232/8. The number 9 batsman Dennis Lillee was unbeaten on 11 at stumps on Day 1. Till then Lillee had been using a wooden bat. The next day Lillee walked out to resume his innings, armed with an aluminium bat. The bat was a brainchild of a friend of Lillee's and a former cub cricketer. Lillee was also his business partner and later admitted in his autobiography that the decision to use the bat was entirely from a marketing point of view. Off the fourth ball of the day Lillee drove Ian Botham. The shot made a loud metallic noise, but the ball did not go to the boundary. Then Australian captain Greg Chappell felt it would have if Lillee had been using a willow bat and sent out 12th man Rodney Hogg with two wooden bats, signalling that he wanted Lillee to abandon the aluminum bat, which was called the 'Combat'. While this was going on England captain Mike Brearly complained to the umpires that Lillee's metallic bat was damaging the ball. The umpires had a long chat with Lilee, but the Australian fast bowler stood his ground, because at that time there were no clear cut ICC rules on what a bat should be made out of. Lillee had sent Hogg packing, but about ten minutes into the stand-off Greg Chappell emerged from the pavilion and grabbed a wooden bat from Hogg and walked towards Lillee, who then realised that he couldn't win this battle and literally threw the aluminum bat away. The match finally resumed. Lillee fell for 18 and seemed quite fired up when he came out to bowl. He removed both English openers for ducks and took 4/73 in England's first innings. Australia went on to win the match by 138 runs. Interestingly, this was not the first time Lillee had batted with the 'Combat'. In a Test match, 12 days earlier against the West Indies, Lillee had used a similar bat, but at that time he was removed by Joel Garner for a duck and the Windies had not complained about the usage of the bat.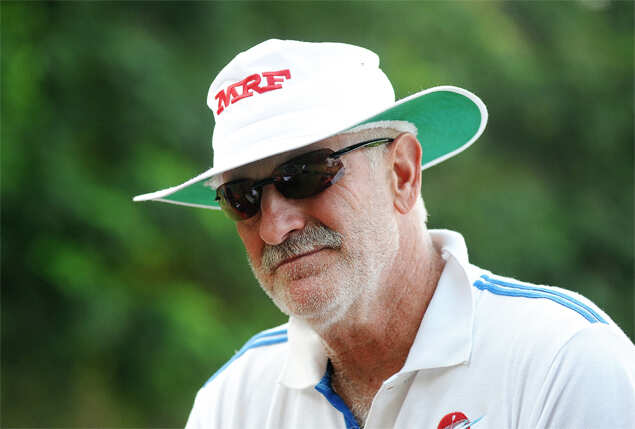 Dennis Lillee. (TOI Photo)
3. Sir Donald Bradman hit just 6 sixes in his entire Test career
Think Test cricket and you will think of Sir Donald Bradman. A man synonymous with batting perfection played a total of 52 Tests from his debut in 1928 till his last match, vs England, in 1948. But did you know that Sir Don, who scored 29 Test centuries and 13 Test fifties hit just six sixes in his entire career?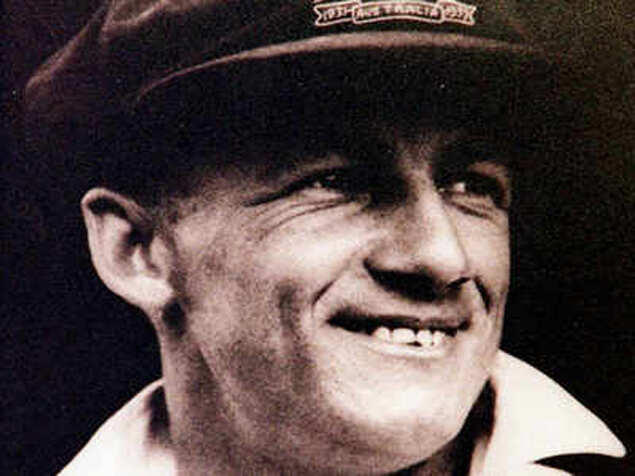 Donald Bradman. (AFP Photo)
4. Australia didn't lose a Test match at Lord's for 75 years from 1934 to 2009
Since their defeat in the 1934 Ashes Test at Lord's, the Aussies remained unbeaten at the home of cricket for an astounding 75 years. They played 18 Tests at Lord's in that period, winning nine. The unbeaten streak was broken in 2009 when England beat them by 115 runs.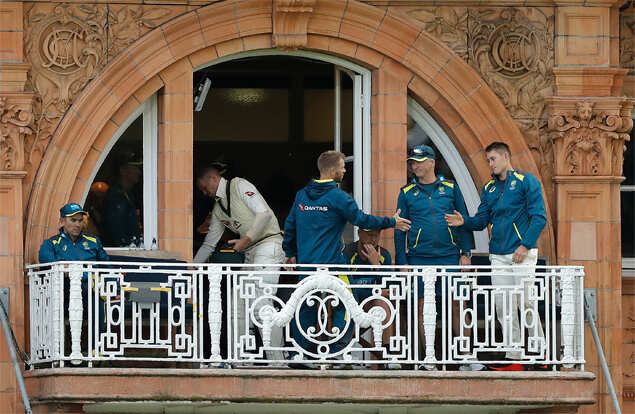 (Getty Images)
5. Fast bowler Rodney Hogg used to be a milkman
Australian tearaway fast bowler Rodney Hogg took 123 Test wickets in his career. But did you know that before he became a cricketer Hogg used to be a milkman? After his retirement Hogg ran a fruit shop in Melbourne for over a decade.
6. When Mark Waugh left brother Steve Waugh stranded on 99
There was a time when Steve Waugh went through a period when he kept being dismissed in the 90s. in the February 1995 Test vs England in Perth, Steve Waugh was left stranded on 99, when brother Mark Waugh who had come in as a runner for last man Craig McDermott charged down the track and fell short of the crease, which meant McDermott was run out, leaving Steve unbeaten on 99 in Australia's first innings. The Aussies though went on to win the Test by a huge 329 run margin. Overall Steve Waugh ended his innings in the 90s ten times in Test cricket.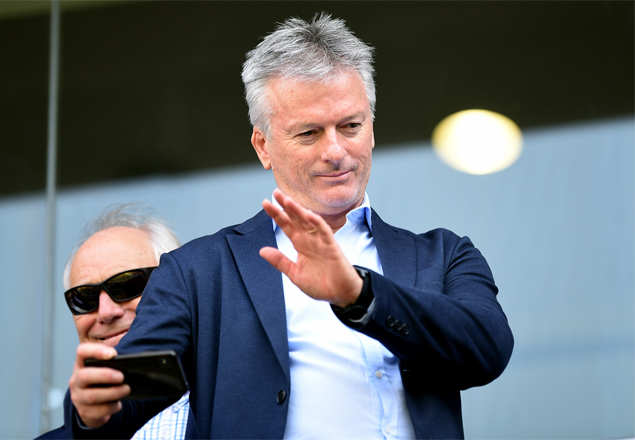 Steve Waugh. (TOI Photo)
7. Australia is the only country to have hosted a 7 Test match series
In the 1970-71 Ashes, Australia hosted as many as 7 Tests. The experiment didn't work, as England won the series 2-0, with wins in the fourth and seventh Tests. Australian captain Bill Lawry became the first Aussie skipper to be sacked during a series. He was removed after the sixth Test ended in a draw. A young Ian Chappell was named new captain and that began a new chapter in Australian Test cricket.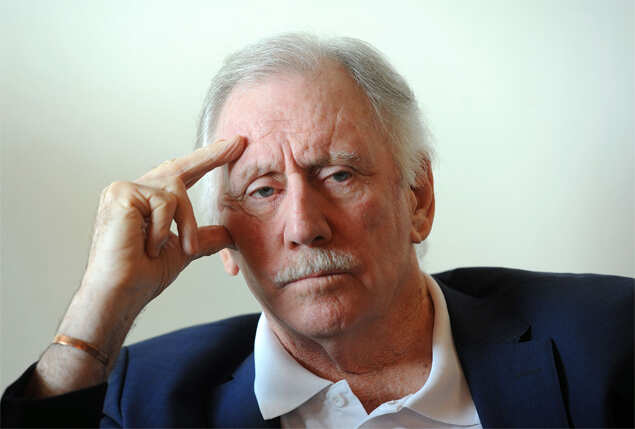 Ian Chappell. (TOI Photo)