Drones spotted near Air Force Station Jammu again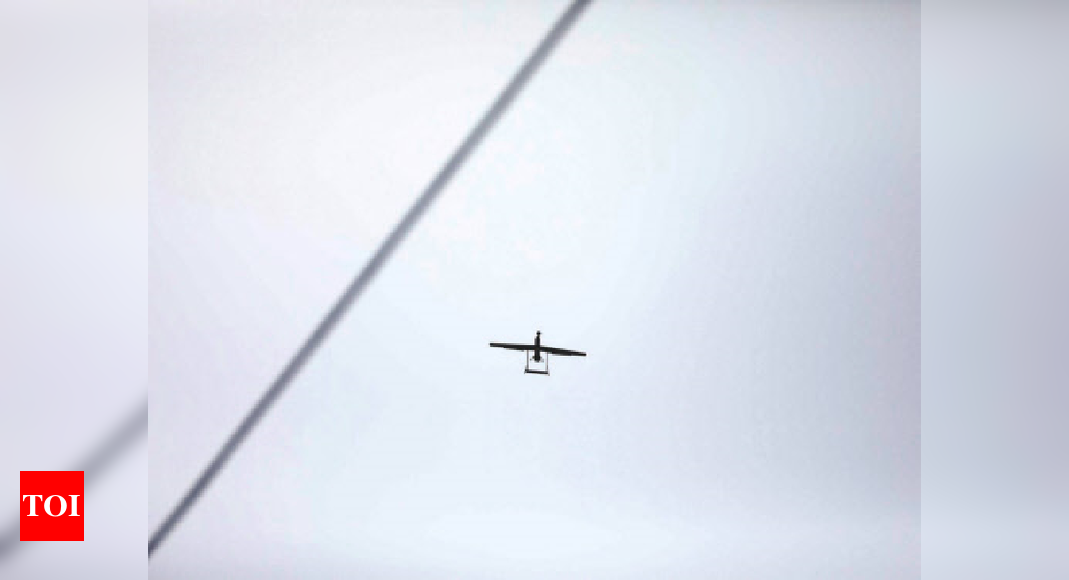 JAMMU: Drone activities were detected again near the Jammu airbase, on early Wednesday morning. Less than a week when drones were spotted near Jammu Air Force Station and along the Line of Control (LoC) in the Pallanwala area of Akhnoor on late on Wednesday night. Meanwhile, the authorities have sounded alert and started massive checking at various naka/security checkpoints in the area.
According to sources, at around 0400-04005 hrs on Wednesday, a drone was spotted near the Jammu airbase in Satwari, a few hundred metres away from the Air Base.
They said, "An information was received that during the wee hours of Wednesday an unmanned aerial vehicle (UAVs/suspected drones) were spotted at two different locations in Sector Satwari.
"At about 0400hrs a drone was spotted hovering over Civil Airport and the second time a similar object was again spotted hovering over Peer Baba area of Satwari near Jammu Air Base".
Later these flying objects disappeared and authorities concerned were informed about these activities and a search was started to trace out the said flying objects.
Earlier on, July 15, a drone was spotted near Air Force Station in Jammu while another was spotted along Line of Control in Pallanwalla. The two incidents come in less than 24 hrs when BSF troops forced returned a suspected drone along International Border (IB) in Arnia of Jammu to the Pakistan side.
The suspected drone or the unmanned aerial vehicle (UAV) was spotted between Satwari and Miran Sahib area at around 0141 hrs near the Air Force Station and was jammed by anti-drone technology installed at Jammu Airbase.
Pertinently, on June 27, in a first of its kind two bombs were dropped at the Jammu Air Force Station leaving two IAF personnel injured.
The National Investigation Agency (NIA) is investigating the said case.
Because of the drone attack on Jammu Air Base- the district authorities have banned commercial or private use of drones in Samba, Ramban, Kathua, Rajouri, Poonch and Baramulla, Srinagar, Jammu and Ganderbal of Jammu and Kashmir.
Expressing concerns over the drone activities, the Jammu and Kashmir DGP Dilbag Singh has said that drones have added a new dimension to security threats from terror groups.
In an interview with a news agency in Srinagar on Tuesday, Singh also said that investigations into the attack on the Jammu IAF station last month, show involvement of non-state actors, supported by state actors such as the ordnance factory of Pakistan.
"In the past, drones from across the border have been used to drop currency, arms and ammunition inside Indian territory and with the introduction of unmanned aerial vehicles (UAVs) in terror activities, "he said and stressed that added more efforts are required to see to it that this new and emerging threat is neutralised effectively.
It also needs to be mentioned here that troops of the Border Security Force recovered on Friday a cache of arms and ammunition dropped by a Pakistani drone along the international border in Jammu and Kashmir's Samba district on May 15, 2021.
The recovery included one AK-47 assault rifle, one pistol, one magazine, 15 rounds for a 9 mm weapon, one wooden frame (used to attach the payload to the drone) and wrapping material was recovered approximately 250 metres inside Indian territory.
In the same area, a tunnel was detected on November 22, 2020, and a Pakistani intruder was killed on May 5, 2021. The BSF had neutralised a Pakistani hexacopter in the area on June 20, 2020, and recovered a large number of arms and explosives.