Drug case: Here's what NCB, defence counsel said in court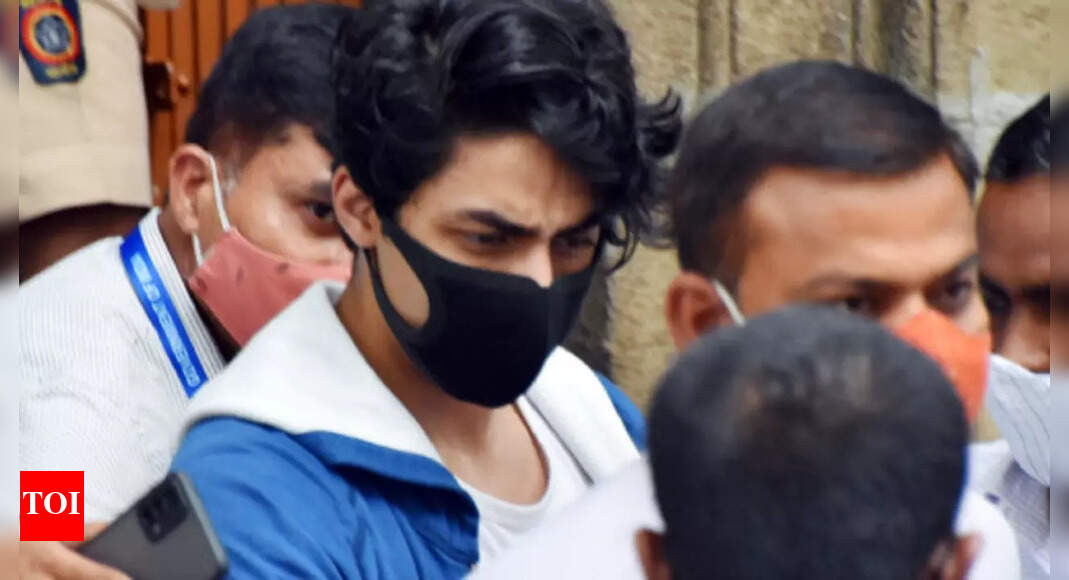 NEW DELHI: The Mumbai special NDPS court on Thursday reserved the order for October 20 on the bail application of Aryan Khan, Arbaaz Merchant and Munmun Dhamecha.
After hearing extensive arguments of the investigating agency NCB and defense lawyers today, special judge V V Patil posted the matter for orders on October 20. The judge said he will try to pronounce the order in bail plea of Shah Rukh Khan's son and two others after five days.

During the second day of Aryan Khan's bail plea hearing in the Mumbai drugs bust case, the Narcotics Control Bureau (NCB) said Aryan has been a regular consumer of drugs for the last few years.

On the other hand, senior lawyer Amit Desai, who is representing the star kid lauded the NCB's efforts in curbing drug menace but reminded them of his client's Constitutional rights as he pushed for his bail.
Aryan Khan drug case: Live updates
Here's all you need to know-


What did NCB say-
* Aryan Khan is not a first time consumer. He has been a regular consumer of drugs for the last few years.
* The panchanama establishes that he was in conscious possession of contraband as he admitted the charas was in possession of Arbaaz.
* While reading out judgments to argue why bail is not warranted even in cases where there has been no recovery of drugs, additional solicitor general (ASG) Anil Singh said bail may only be granted when there is the satisfaction that there is no case against an accused and a charge of conspiracy cannot be rejected by the court at this preliminary stage.
* "Defence recognised work department does but also criticised it. NCB works day and night to erase drug problems. Few officers in another case were attacked," ASG said.
* "This is the land of Mahatma Gandhi. This is not what our freedom fighters envisioned. Thus we must stop drug menace," Singh said.
* "We are looking into connections of Aryan Khan, this is not the stage to grant bail. It may be considered at an appropriate stage later," said ASG Singh in the court.
* ASG Anil C Singh made a neutral argument in court stating, "This abuse is affecting the young boys. They are college going boys (but) this should not be a consideration for bail. I need not tell the court, you are the future of our country. The future of the country depends on this generation. Milords may consider it (bail plea) at a later stage but not at this stage. We still have to find out how they are connected with each other."
What did Aryan's lawyer say-


* Bail can still be granted even when the investigation is on, cites a Supreme Court judgment says Amit Desai arguing bail application of Aryan Khan in rebuttal to NCB's submissions.
* The problem of drug menace is an old one, but it is these kinds of cases that media by writing about it bring about awareness, said Desai.
* The NCB may have crossed a legal line in its endeavour to oppose his bail plea, said Amit Desai, counsel for Aryan Khan.
* Two retractions of Aryan of his statements to NCB are on record. Let's stick to law and facts: Desai
* ASG said the phone was voluntarily handed over to NCB. Remand says his shocking material was found from the mobile which was seized. Then there has to be at least seizure memo, Desai highlighted in the court.
* Liberty, liberty, and only Liberty is of importance here, said Amit Desai.
* "If now NCB suggests that since commercial quantity was recovered from accused no.9, Aryan Khan must be associated with him and hence denied bail, then we will doing injustice to the whole government policy and judicial pronouncements on dealing with cases of small quantity," Desai
* "How the younger generation communicates with each other beats me. And it is possible that casual conversation among friends may appear suspicious for an agency officer as is their right to be but this boy is in no way involved in any illicit trafficking and international chain," said Desai.
* Advocate Amit Desai read the ASG's comment in Rhea Chakraborty's judgments. He said, "He (ASG) argued that celebrity and role models should be treated harshly because they have ab influence on society. But what does High Court say? I don't agree. I stand before the court and urge your lordships to follow the law. No celebrity or role model enjoys special status before the court and hence they should be treated equally before the law."

* Today's generation has a means of communication which they think is English. The older generation may call it torture to the English language, said senior advocate Amit Desai in Aryan Khan bail plea hearing.