EAM says India open to looking at something 'relevant'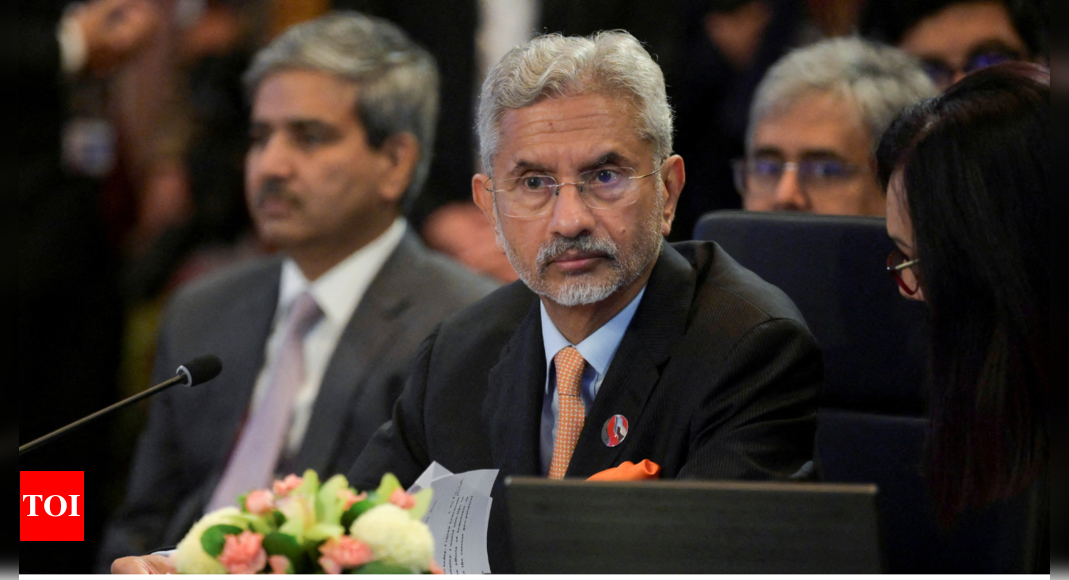 WASHINGTON: Canada was told it is not government of India's policy to carry out transnational killings and if it has something specific or relevant relating to the assassination of Khalistani extremist Hardeep Singh Nijjar, New Delhi is open to looking at it, external affairs minister S.Jaishankar said on Tuesday.
Jaishankar's refutation of an official India hand in the killing came in response to a question from former US Ambassador to India Kenneth Juster at a think-tank event in New York, in course of which the minister also called attention to Canada's "permissive" approach to extremist violence by anti-India separatists in Canada arising from its domestic politics.
"Not India's policy…" When Jaishankar talked tough on Khalistan, organized crime in Canada
"In the last few years, Canada actually has seen a lot of organised crime relating to the secessionist forces, organised crime, violence, extremism. They're all very, very deeply mixed up," Jaishankar said, asserting that the whole situation should be seen in context. India, he revealed, has been "badgering" Canada with information about all this and there were a large number of extradition requests in this regard with little action from Ottawa.
"We have a situation where actually our diplomats are threatened, our consulates have been attacked… a lot of this is often justified as saying, well, that's how democracies work," Jaishankar said, referring to the "free speech" argument made by Canadian authorities to give a free run to Khalistani separatists.
EAM Jaishankar reacts to reports of intelligence shared amongst The Five Eyes about Nijjar's killing
Several questions at the Council For Foreign Relations event related to the Canada-India spat, including one that sought Jaishankar's views on the purported "intelligence" from the "Five Eyes" alliance about India's alleged hand in the killing. "I'm not part of The Five Eyes, I'm certainly not part of the FBI. So I think you're asking the wrong person," Jaishankar clapped back.
The US-Canada-India diplomatic scrimmage has continued to follow Jaishankar even as fresh details of the Nijjar killing has surfaced this week. It has now emerged that at least five people may have been involved in his assassination. Initial reports spoke of two who carried out the hit and perhaps one driving a getaway car. The killers pumped 34 bullets into him before escaping in a getaway car that is reported to have had three people in it.