Everyone is desperate to go and win the World Cup: Rohit Sharma
NEW DELHI: India are "desperate" to end their ICC trophy drought at the 2023 ODI World Cup, according to skipper Rohit Sharma, and are armed with "inner "confidence" and "self-belief" to do it.
India have been without an ICC trophy for over a decade, with their most recent big triumph being in the Champions Trophy in 2013, two years after winning the ODI World Cup at home.
"Honestly, I have never won a (50 overs) World Cup, it's a dream to win a World Cup and to be here fighting for it nothing makes me happier than that," Rohit told the media on the sidelines of an event.
"You don't get World Cups on a platter, you have to really work hard and that is what we have been doing all these years from 2011 till now we all are fighting for it," the India captain said.
"Everyone is desperate to go and win, because we know we have a good team. We are all good players, that inner confidence and self-belief is there that they can do it. It's not happened doesn't mean that we take it lightly. When we lost the 2022 World Cup, I said we will keep fighting for the next World Cup," he added.
"The World Test Championship was coming and I said we will keep fighting for it, no matter what. Kabhi na kabhi to milega (we will win it at some point)," he expressed.
Rohit said that while he is tasked with leading the team, his primary responsibility is to perform well as a batter.
"I need to do first as a batter. Captaincy is secondary… My role in the team is more as a batter. Obviously to captain well as well, (but) first of all, I have to score big runs and win games for the team."
With crucial players like KL Rahul and Shreyas Iyer absent in the run-up to the World Cup, Rohit said that he is concerned about injuries but underlined the need of resting the players.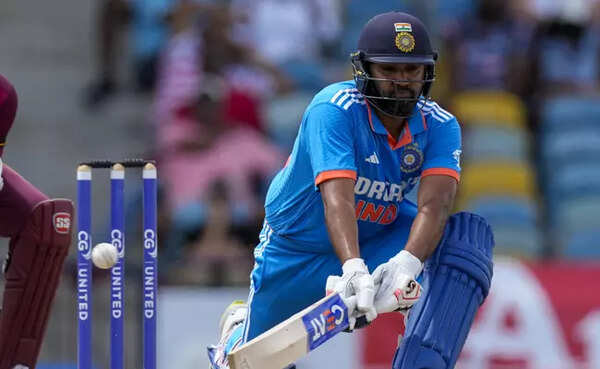 Rohit Sharma (AP Photo)
"Last year also we did the same thing — the T20 World Cup was there, so we didn't play one-day cricket. Now also we are doing the same, the ODI World Cup is there, so we are not playing T20s," he said.
"You can't play everything and be ready for the World Cup. We decided this two years ago. (Ravindra) Jadeja is also not playing T20, you did not ask about him? I understand the focus (on himself and Virat). But Jadeja is also not playing," Rohit said in reply to a query about him and Kohli missing India's recent T20 assignments.
"It is a World Cup year; we want to keep everyone fresh; already we had so many injuries in the team that I am scared of injuries now," he continued.
Rohit mentioned that the team's management met with the BCCI to discuss player workload management.
"We had a discussion with the BCCI also that we need to look after the players well. Whenever we have an opportunity to rest players, we will rest players and rotate them. We don't want anyone to miss the key events.
"A couple of our key players missed some big events in the last two years and we don't want that," he said.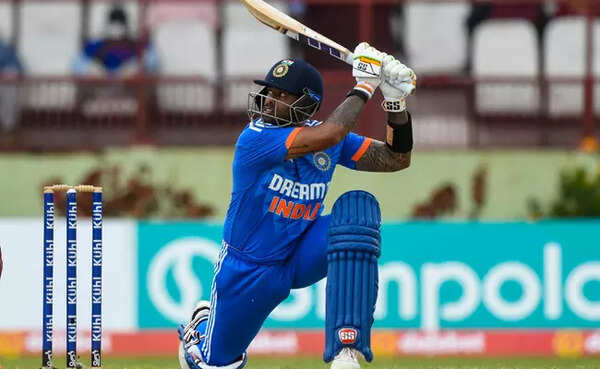 Suryakumar Yadav (AFP Photo)
'Suryakumar working hard on ODI game'

While Rohit supported Suryakumar Yadav's return to form in ODIs, he also stated that India would have to see how long they will continue to support the world's No. 1 T20I hitter, who has now been shifted to No. 6.
"He is really working hard, and he is talking to a lot of guys who have played a lot of ODI cricket as to what kind of attitude and mindset (to have)… like that," Rohit said.
"It is important to give a batter like him the cushion of extra games so that he finds that groove and gets that confidence. The way he started the IPL this year, in the first 4-5 games he did not have too many runs. But look what he did after that," Rohit said.
"For a player like him, it is our job to create such a situation and scenario — 'It's okay, if you don't do well in 2-3 games we are okay, but when you come off, we know that you will win games straightaway'.
"That is what he did in the third T20I, the batters at the top got out and for Surya to go and bat like that… It is a different format. But we will also have to see how long we can stretch this (having Suryakumar at No. 4)," Rohit said.
'There may be a few outliers in WC squad'

Using Varun Chakravarthy's example from the 2021 T20 World Cup, Rohit stated that it is conceivable for a player with less experience to join the team, but that the appropriate balance is essential.
"We keep talking about preparation. Yes, we've to be prepared, but at the same time, there are a lot of other factors like 'who are the right guys? How can we fit in guys in the squad?
"What are the challenges that we're going to face during the World Cup? Where's the hole in our team, whether it's batting or bowling?," Rohit said.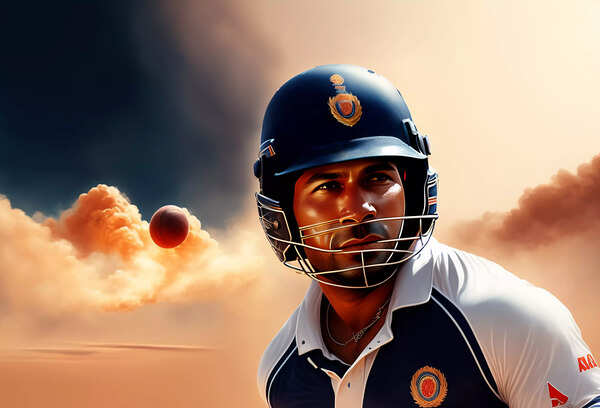 "We've to make all our departments strong, and for that, we need to give chances to our players. If you don't play them, you won't know (about their worth). Our focus has always been on that, even last year, before the T20 World Cup, we were focusing on those kinds of things."
The India captain stated that if the squad believes a player can perform a certain task for them, he may be selected for the XI.
"There will be guys whom you think are talented, and can do the job, they can straightaway come in. Like we thought of Varun Chakravarthy, for the 2021 T20 World Cup.
"I don't think he played any international cricket before that. But we genuinely thought he was ready for that stage," he said.
According to Rohit, there may be a few outliers in the form of inexperienced players.
"It's not like we've to compulsorily give 15 games to a player, there can be exceptions to this. But, you can't do it with everyone. You need experience. You need the guys who can go and handle that pressure in the middle.
"However, 2-3 guys can be like that (without experience)," he said.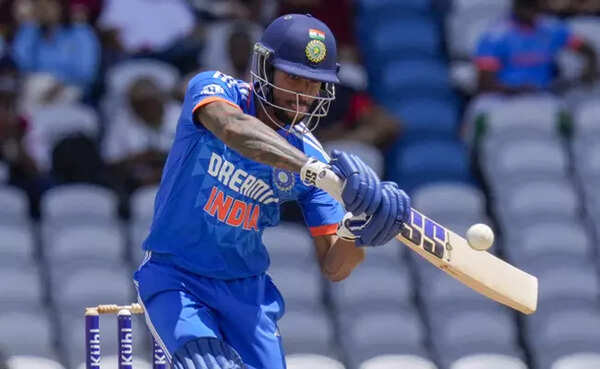 Tilak Varma (AP Photo)
'Tilak Varma looks very promising'

With Tilak Varma, a young left-handed batsman, being pushed for a berth in the World Cup squad due to his batting prowess, Rohit refused to reveal anything other than praise.
"He looks very promising. I have seen him for two years now, he has got the hunger, and that is the most important thing," Rohit said.
"In him I can see, for the age that he is of, he is quite mature. He knows his batting so well. When I speak with him I understand that the boy knows his batting – where he has to hit, what he has to do in that period.
"That is all that I will say about him, I do not know about the World Cup and all, but definitely the guy is talented and he showed it in these few games that he has played for India," he added.
(With inputs from PTI)