'Felt suicidal': India-origin techie on working with Bankman-Fried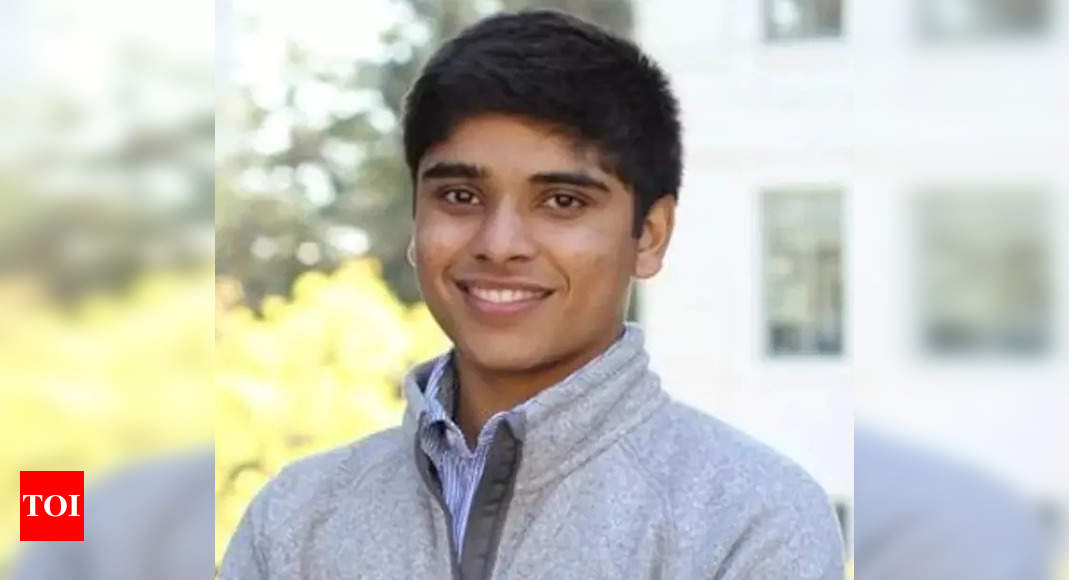 NEW YORK: Nishad Singh, the third member of Sam Bankman-Fried's inner circle to testify against him, detailed a rocky relationship with his former boss that at times left him "humiliated" and, as the company collapsed, suicidal.
Singh told a Manhattan court that he was in "severe emotional distress" in the days leading up to FTX's failure as he dealt with accusations from FTX's former chief regulatory officer, Daniel Friedberg, and others, that he was partly to blame for the company's demise.
Read Also
EU securities watchdog warns investors over crypto market protections
Investors will not be protected under European Union cryptoasset market rules until at least the end of 2024, and even then they should still be ready to lose all their money, the bloc's securities watchdog said on Tuesday. The EU was the first jurisdiction in the world to approve a comprehensive
Caroline Ellison: 'Sam was the one' who caused FTX collapse
Caroline Ellison, the former CEO of Alameda Research, testified in the fraud trial of FTX co-founder Sam Bankman-Fried that he asked her to create false balance sheets to hide the company's massive debt to FTX. Ellison, who pleaded guilty to fraud, said Bankman-Fried's adherence to the Effective
Who is Caroline Ellison, a key witness testifying against Sam Bankman-Fried?
Caroline Ellison, a former employee of cryptocurrency hedge fund Alameda Research, testified as a key witness in the fraud trial against its founder, Sam Bankman-Fried. Ellison, who became Alameda's co-chief executive and later assumed full control, pleaded guilty to fraud charges and agreed to
Singh claimed he only learned about a massive $8 billion hole in the company's balance sheet and the misuse of FTX customer funds in September 2022, about two months before the firm filed for bankruptcy. He wanted Bankman-Fried to take responsibility for putting the company in that position.
"There was a crazy blame game going on and people were not being productive," said Singh, FTX's former director of engineering and a close friend of Bankman-Fried's brother before he joined the company.
"I had been suicidal for some days," Singh said. He is scheduled to resume his testimony on Tuesday.
Bankman-Fried faces decades in prison on charges that he funneled FTX customer money into Alameda Research, an affiliated hedge fund, for risky trades, political donations and expensive property before both companies collapsed into bankruptcy last year.
'Excess and Flashiness'
Despite the large deficit, Singh testified that Bankman-Fried continued to spend lavishly on endorsement deals and other expenses and that he tried to push back. The spending was just "digging the customer deficit hole deeper," said Singh, dressed in a black suit and red tie.
According to Singh, Bankman-Fried's approach to spending on investments, real estate and celebrity endorsements was "excessive."
Singh said he often learned of big investments and purchases after the fact and that he told Bankman-Fried the spending "reeked of excess and flashiness." He recalled that when he raised those concerns Bankman-Fried lashed out, saying people like him were the "real insidious problem" sowing seeds of doubt about FTX.
"It was pretty humiliating," he said.
Singh said he was the one who initially — at the direction of former FTX Chief Technology Officer Gary Wang and Bankman-Fried — wrote the computer code for the "allow negative" feature that enabled Alameda to carry out transactions even if it didn't have any funds in its account.
Singh also recounted an episode in which Bankman-Fried asked him and Wang to move their personal holdings of Serum tokens into Alameda and backdated them into Alameda's financial records, so that the firm would appear to have more collateral than it actually did.
The intended audience for the documentation was the Commodities Futures Trading Commission, Singh said.
SBF Reaction
He said Bankman-Fried didn't like being questioned about his decisions and would sometimes react with "physical tells" of his annoyance like glaring and puffing out his chest.
Singh said that he had always been intimidated by Bankman-Fried, whom he once viewed as a brilliant entrepreneur. That perspective soured after he discovered how customer funds were being handled in the months before FTX's collapse.
"Sam was a formidable character, so I had a lot of admiration and respect for him," Singh said. "Over time a lot of that eroded."
According to his testimony, Singh considered leaving FTX — he had also worked at Alameda before that — "every day" but he worried that his departure could trigger the firm's failure.
Judge skeptical in FTX founder's charges request
$30 Million Penthouse
According to Singh, Bankman-Fried insisted on living in the $30 million penthouse in the Bahamas that he and other FTX and Alameda executives shared. The former engineering director said he was concerned the choice would be too ostentatious, especially when there were cheaper options, but that Bankman-Fried was a "fan of views."
Singh's testimony contrasts with the public image Bankman-Fried sought to display, as described by Caroline Ellison, Alameda's former chief executive officer, who said last week that Bankman-Fried was image conscious and gave up a luxury car in favor of a Toyota Corolla.
Singh was another one of Bankman-Fried's colleagues to give damaging testimony at the historic fraud trial. Like Ellison, Bankman-Fried's former girlfriend, and Wang, an FTX co-founder who went to MIT with Bankman-Fried, Singh had pleaded guilty to fraud and conspiracy charges and agreed to cooperate with prosecutors.
In addition to being a good friend of Bankman-Fried's younger brother, Singh's girlfriend Claire Watanabe was also a former FTX executive. She was in court Monday to watch his testimony.
Celebrity Connections
Singh testified about how Bankman-Fried spent hundreds of millions of dollars on endorsements from celebrities, like Tom Brady and Larry David, and for the naming rights to the basketball arena used by the Miami Heat.
He said Bankman-Fried became especially interested in partnering with a firm called K5 Global, which was founded by Michael Kives — a former talent agent with ties to the Clintons — and tech entrepreneur Bryan Baum.
He recalled how Bankman-Fried met with the two men several times and was blown away by their connections to politicians and celebrities. Bankman-Fried told others at FTX that Kives was "the most connected person" he'd ever met following a dinner Kives hosted in Los Angeles for the Super Bowl, Singh testified. The guest list for that party included former US Secretary of State and Democratic presidential nominee Hillary Clinton and actors Orlando Bloom, Leonardo DiCaprio and Kate Hudson.
Singh said he told Bankman-Fried that he should use his own money if he wanted to invest in K5, but the prosecution pointed to documents that showed the money ultimately came from Alameda Research.
Singh said he told Bankman-Fried that he was "worried that partnering with K5 and giving them this amount of money would be really toxic to FTX and Alameda culture." He explained the investment would go against their corporate culture, in which politicking and social climbing shouldn't be rewarded.
The case is US v Bankman-Fried, 1:22-cr-673, US District Court, Southern District of New York (Manhattan).