Five athletes fail dope test, 3 from Khelo India University Games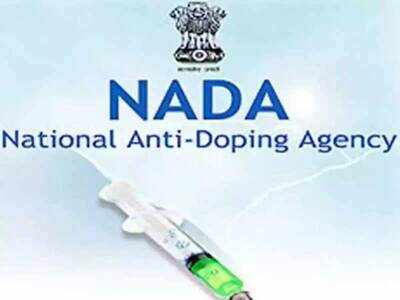 NEW DELHI: On a day when the union government formed a high-level panel to curb the doping menace in the country, five new cases of Indian athletes failing the dope test for banned substances have come to the light.
Irony is that three of them are from the Khelo India University Games (KIUG), the first edition of which was held from February 22 to March 1 in Bhubaneswar this year.
The KIUG is the central government's flagship programme and was allocated Rs 890.42 crore in the annual budget for the fiscal year 2020-21, as compared to the 2019-20 revised amount of Rs 578 crore. In May, the Sports Authority of India (SAI) had released a total of Rs 8.25 crore out-of-pocket allowance for the Khelo India athletes.
Athletes who have returned positive in the National Anti-Doping Agency's (Nada) latest list of dope cheats include weightlifter Priyanshu Bhandari, boxer Rohan Khurpia and kabaddi player Pradeep.
All three were tested during the KIUG competitions in Bhubaneswar and results of their urine sample showed multiple substance abuse. The samples collected by the Nada's dope control officers (DCOs) were sent to Qatar's Doha laboratory for testing and the results have now arrived. Other two non-KIUG athletes to have failed the dope test are Baldeep Singh from athletics and Sonu from kabaddi disciplines.
Earlier, 15 athletes were found dope positive in the Khelo India Youth Games (KIYG), which was held from January 10 to 22 in Guwahati this year. In the first-ever Khelo India Games held in Delhi in 2018, 11 athletes had returned dope positive while, in the second edition in Pune, nine had failed the test. Their names were withheld by the Nada for being minors.
In the latest catch, Nada has provisionally suspended the five athletes after issuing the adverse analytical finding (AAF) 'notice of charge' against them. All of them have failed the dope test for steroids.
In the case of weightlifter Priyanshu, who was handed provisional suspension from May 12, his urine sample test returned positive for as many as five banned drugs, namely nor androsterone, stanozolol, trenbolone, mephentermine and phentermine. Pradeep's sample contained metenolone, while Rohan's sample had stanozolol.
The other two non-KIUG athletes, Baldeep's sample contained drostanolone and Sonu was reported for oxymetholone.