Free eggs for deposits: Company in the dock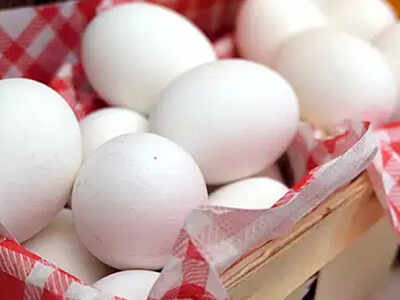 Representative image
CHENNAI: The city police's economics offences wing (EOW) has initiated suo motu action against a company which took out a colourful newspaper advertisement offering eggs along with handsome returns for those investing in its schemes.
The company's founder was summoned to the EOW office and an inquiry found it had no licence to seek deposits from the public, additional director general of police Abhay Kumar Singh said. The company's account was frozen and all deposits ordered returned.
On July 18, a police officer said, Rafoll Retails (OPC) Pvt. Ltd., took out an advertisement in a newspaper offering investment schemes titled Eggmart – one offering attractive returns and 6 eggs a week for those depositing 700 a year, another giving good returns and 12 eggs a week for those sinking 1,400 a year and the third giving 24 eggs a week for deposits of 2,800 per year.
Soon, the advertisement went viral on social media and the company officials were summoned to the EOW office on July 20. Founder Sivam Narendran appeared before the EOW officers at the appointed hour. After an inquiry, investigators were directed to ensured that the company refunded every deposit made with it by members of the general public online. They were also told to freeze the online account to make sure the company would not be able to accept further deposits from the public. Police also found that the company's branch in Madurai had taken out a similar advertisement in a newspaper offering cattle and goats farming along with attractive returns for deposits made.
The officials of the Rafoll Retails (OPC) Pvt. Ltd promised to return the cash to the 280 depositors.
A release issued by the EOW office has cautioned the general public against falling prey to such schemes that solicit deposits by promising impossibly high returns. It requested the public to first verify the genuineness of the company before making deposits.
FacebookTwitterLinkedinEMail