'Gill ko maine tagda kar diya hai': Yuvraj hopeful of Shubman's recovery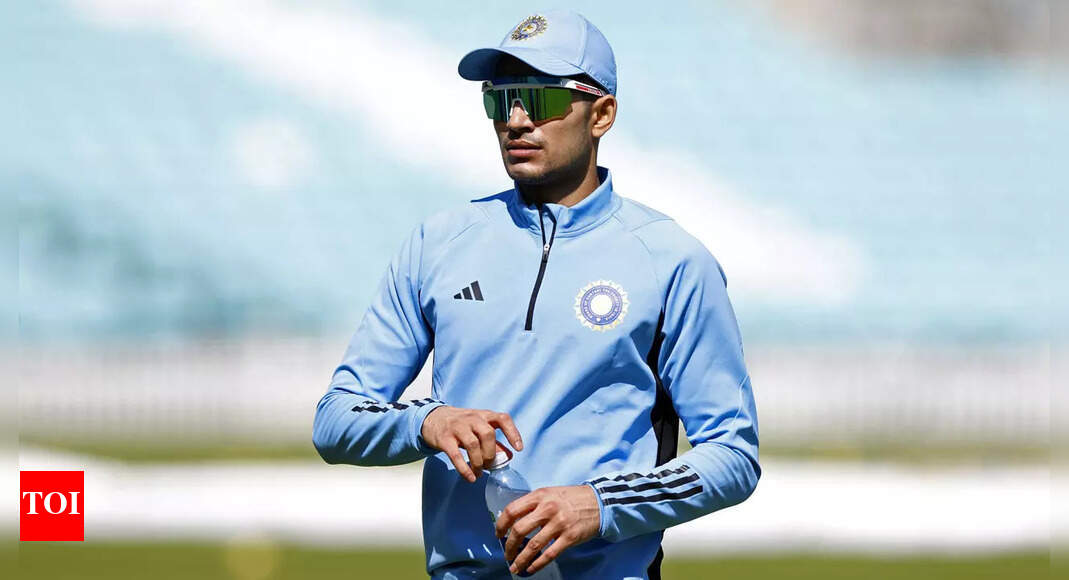 NEW DELHI: Former Indian cricketer Yuvraj Singh has expressed optimism that India's talented opener, Shubman Gill, will recover in time for the much-anticipated clash between India and Pakistan at the Narendra Modi Stadium.
The high-voltage contest is set to take place on Saturday in the ongoing ICC World Cup 2023.
Gill, a rising star in Indian cricket, missed the team's first two World Cup games due to an illness that has been plaguing him.
Yuvraj, who played a pivotal role in India's 2011 World Cup victory while battling cancer, understands the challenges of playing cricket when unwell. He shared his own experience and expressed his hope that Gill will be fit and ready to participate in the India-Pakistan encounter.
In an exclusive conversation with ANI, Yuvraj mentioned, "Shubham Gill ko maine tagda kar diya hai [I have strengthened Shubham Gill]. I told him that I had played in the World Cup while battling cancer, so I got ready quickly to join the team. Hopefully, he will be ready for the India vs Pakistan game. When you have a fever and dengue, it is really tough to play a cricket match, and I have experienced that. So I hope that if he is fit, then he will definitely play."
Team India arrives in Ahmedabad ahead of highly anticipated India-Pakistan clash
Yuvraj also highlighted the exceptional form of both traditional rivals. India and Pakistan have each secured two wins in their respective matches leading up to this critical clash. He emphasised the significance of this match being held in India after a considerable duration, and the tremendous enthusiasm of over a lakh (100,000) spectators expected at the Narendra Modi Stadium.
Will the ODI World Cup set Shubman Gill on the path to greatness?
"This time will not come back, so enjoy it. Not just this match, there are more matches after this. Hopefully, it will be a good match," Yuvraj stated, acknowledging the unique atmosphere surrounding this encounter.
Yuvraj praised India's confidence as they began their 50-over tournament with a convincing victory over five-time champions Australia. He particularly lauded India's captain, Rohit Sharma, for his outstanding century against Afghanistan.
"India is already confident because they have beaten Australia and Afghanistan. It was a brilliant hundred from Rohit Sharma. I think at the moment both teams are high on confidence, and it should be a cracker of a game. Mohammad Rizwan is in great form. Both teams have outstanding games. Especially for Pakistan, they chased 300-plus runs against Sri Lanka, so it will give them a lot of confidence," Yuvraj added.
(With inputs from ANI)