How Israel-Hamas war is fuelling hate against Jews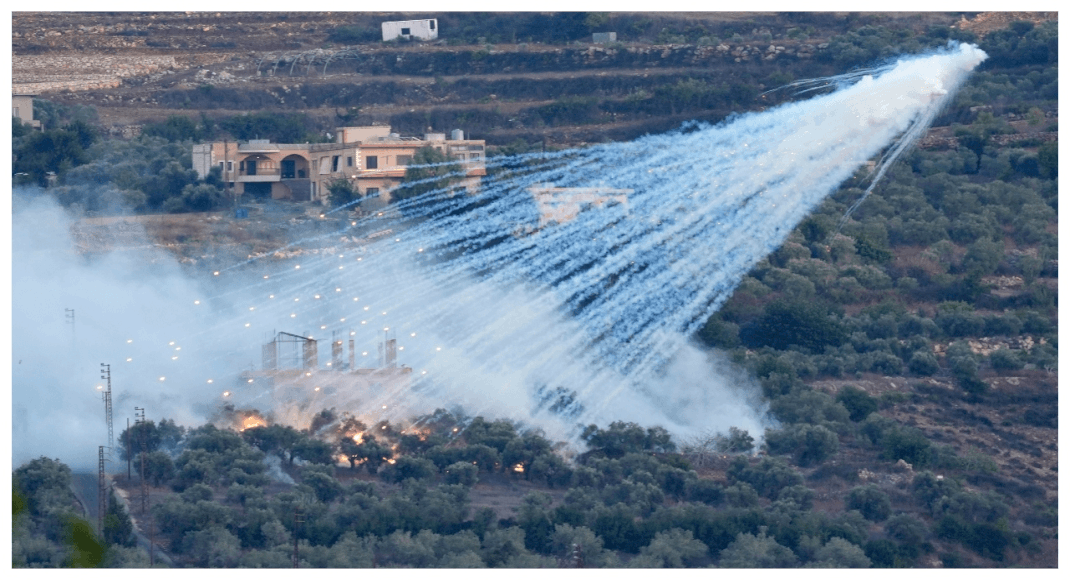 NEW DELHI: The Israel-Hamas war, like many conflicts in the Middle East, has far-reaching implications that extend beyond the immediate region. One of the most concerning repercussions of the recent conflict has been the alarming rise in antisemitic sentiments and incidents across the globe.
Anti-Semitic incidents, such as physical attacks, vandalism, and online harassment, have been reported in various countries around the world.This global spread can be partly attributed to the interconnectedness of today's world, as events in the Middle East resonate with communities across the globe, regardless of their proximity to the conflict.
Israel PM Benjamin Netanyahu Confronts Triple Threat: Hamas, Hezbollah, and Houthis from Yemen
Europe: A hotbed of antisemitic incidents
In Europe, where memories of the Holocaust still linger, the rise in antisemitic incidents is particularly concerning. In Germany, for instance, protestors took to the streets in several cities, chanting anti-Jewish slogans and burning Israeli flags. In France, synagogues were attacked, and Jewish-owned businesses were vandalized.
UK
The UK reported a 500% increase in antisemitic incidents during the month of the Gaza conflict, with verbal abuse, physical assaults, and vandalism becoming all too common. The Community Security Trust, responsible for tracking antisemitism in the UK, stated that the incidents in the three weeks post-attack were the highest for any similar duration since they began their records in 1984.
France
On Monday, interior minister Gerald Darmanin said that there have been 819 antisemitic acts since October 7. This is nearly double the 436 incidents reported for the entirety of 2022. Furthermore, 414 individuals have been apprehended in relation to these incidents.
Germany
The RIAS, a civil society observatory, discovered a staggering 240% increase in antisemitic incidents year-on-year between October 7-15.
The United States: Not immune to hate
The US, often seen as a melting pot of cultures and religions, has not been immune to this wave of antisemitism. Last week, the Anti-Defamation League, a Jewish advocacy organization, announced a roughly 400% increase in antisemitic incidents in the two weeks after the October 7 attack, in comparison to the same timeframe the previous year.
Israel-Hamas war news: Israel's Benjamin Netanyahu rejects calls for cease-fire with Hamas
On Monday, government representatives convened with American-Jewish leaders to address the concerning rise in reported antisemitic occurrences on university campuses, as highlighted by a White House official.
Following an incident on October 25, where an individual shouted "Free Palestine" and "Kill Jews" while trying to enter a Jewish family's residence in Los Angeles, Mayor Karen Bass assured that police patrols would be intensified across the city's communities.
There have been protests and clashes between pro-Israel and pro-Palestinian factions on various US university campuses, especially in New York, leading to increased security measures by university authorities.
Federal prosecutors on Tuesday charged a Cornell University student, Patrick Dai, for allegedly making online threats against Jewish students at the Ivy League school over the weekend. Federal prosecutors allege Dai threatened to stab and slit the throat of any Jewish men he saw on campus, to rape and throw off a cliff any Jewish women, and to behead any Jewish babies.
After a man screaming "Free Palestine" and "Kill Jews" attempted to break into a Jewish family's home in Los Angeles on October 25, Mayor Karen Bass said police would continue stepping up patrols in communities throughout the city.
China
There are no specific statistics regarding antisemitic events. However, on October 13, an employee from the Israeli embassy in Beijing faced an attack, leading to an arrest.
The phrase "anti-Jew" has seen a notable increase in searches and mentions on WeChat, particularly following the onset of the Israel-Hamas conflict. Antisemitic narratives are prevalent on Chinese social media, with posts endorsing the Nazi Holocaust and comparing Jews to parasites, vampires, or snakes.
A Wall Street Journal report highlighted that this sentiment has even influenced perceptions of the 1993 film "Schindler's List." The movie, which depicts a German businessman's endeavor to safeguard his Jewish employees during the Holocaust, has received a wave of negative reviews on streaming platform Bilibili and film review site Douban. Some reviewers have indicated that their perspective on the film has shifted due to current events. A Bilibili user commented, "My previous appreciation for the movie has changed; it now seems akin to the tale of the farmer who rescued a snake."
Israel has a right and responsibility to go after Hamas after what happened on Oct 7: White House
Canada
Prime Minister Justin Trudeau spoke on October 17 of a "scary rise" in antisemitism in Canada, citing incidents at a Jewish high school in Toronto as well as escalating inflammatory language online.
Asia and Africa: Not unaffected
While the majority of incidents have been reported in the West, Asia and Africa have not been entirely unaffected. In Turkey, for instance, there were calls to boycott Jewish businesses, while in South Africa, some protestors equated Zionism with apartheid, further stoking tensions.
'Things have never been this bad'
"This is the scariest time to be Jewish since World War Two. We have had problems before, but things have never been this bad in my lifetime," said Anthony Adler, 62, speaking outside a synagogue where he had gone to pray in Golders Green, a London neighbourhood with a large Jewish community.
Online Platforms: Amplifying hate
The digital age has provided a platform for hate to spread rapidly. Social media sites have been flooded with antisemitic memes, conspiracy theories, and calls for violence against Jews. The anonymity of the internet often emboldens individuals to express hateful sentiments they might otherwise keep to themselves.
One common thread is that anger over the deaths of thousands of Palestinians as a result of Israel's bombardment of Gaza is invoked as justification for verbal or physical aggression towards Jews in general, often accompanied by the use of slurs and tropes rooted in the long history of antisemitism.
It is essential to recognize that anti-Semitism is not confined to any one political ideology. While the far-right has been responsible for some instances of anti-Semitic violence, anti-Israel sentiments within far-left political movements can also cross the line into anti-Semitism. When legitimate criticism of Israeli policies turns into demonization of the entire Jewish people or denial of Israel's right to exist, it becomes anti-Semitic. The conflation of anti-Israel sentiments with anti-Semitism creates a hostile environment for Jews who may not even have a strong connection to Israel.
(With inputs from agencies)
Watch Russia: Mob storms Dagestan airport searches for Jewish passengers