How Jaisimha, Gavaskar & Ganguly inspired India at the Gabba
Team India has some bitter memories of Brisbane. The visitors have never won a Test at the Gabba. But the city, famous for its signature architecture, has also witnessed a bunch of heroic performances from India. At least on two occasions, 1968 and 1977, the team came perilously close to winning the Test. And in 2003, Sourav Ganguly's spanking 144 set the tone for an enlivening series.
In 1968, captain MAK Pataudi's side lost by just 39 runs. India's batting hero was ML Jaisimha, who had just flown in as a replacement for the injured BS Chandrashekhar. He scored 74 and 101 spending a marathon 524 minutes at the crease. "He batted like that without getting to know about the Australian wicket and condition. It was a fantastic performance. We could have won but for some atrocious umpiring," Chandu Borde, who scored a vital 63 in the second innings, told TOI over the phone.
In Jaisimha's biography, My Way, journalist A Joseph Antony writes how the cricketer hopped from Madras to Singapore to Perth to Sydney to Brisbane, "merry-making" along the way. After reaching the hotel, he also had an "all-night drink and discussion with (captain) Tiger Pataudi." He had no time to practice at the nets. Off-spinner Erapalli Prasanna took eight wickets in the game.
Nearly a decade later, Bishan Singh Bedi's side came even closer against Bobby Simpson's Australia. The home team had lost its key players to Kerry Packer but was still a handful with speed gun Jeff Thomson, Gary Cosier and Peter Toohey in their ranks. "It was a seaming track suited to the pacers," remembers Madan Lal, who took 5/72 wickets in the second innings. This was a rare Test in the Seventies where the pacers — Madan Lal and Mohinder Amarnath took more wickets (10) than the spin trio of Bedi, Chandra and Prasanna (9).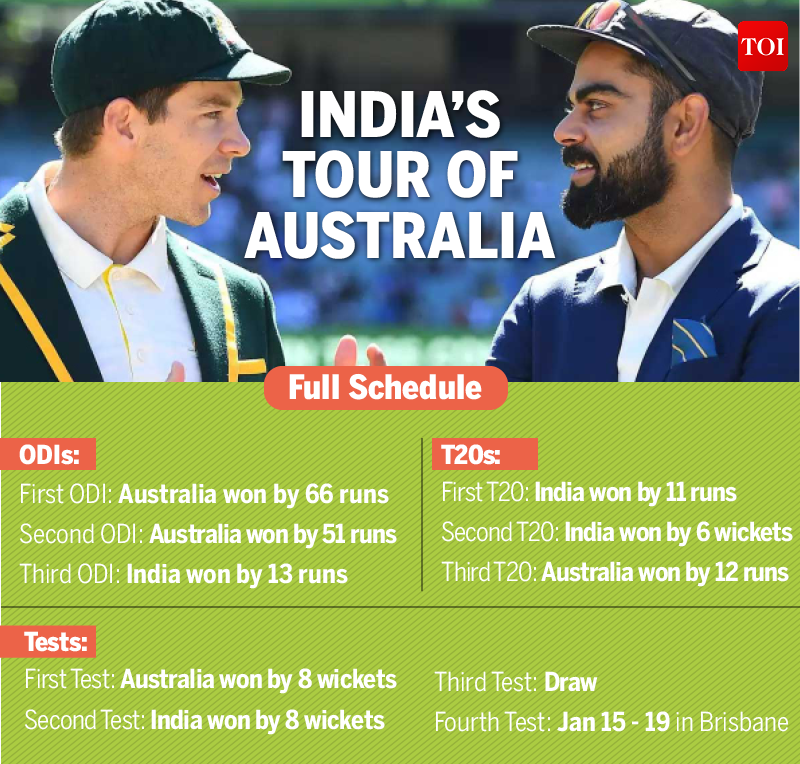 India pursued 340 in the fourth innings. Sunil Gavaskar (113) led the chase. A newspaper report described it as "a patient and chanceless innings" where "hardly a ball passed his broad bat." "Gavaskar was technically sound as ever," recalls Madan Lal.
A gallant 43-run ninth-wicket stand between Syed Kirmani (55) and Bedi (26 not out) almost took India home. Australia inched the tape by 16 runs. Simpson said he had not played a more gripping game since the Tied Test of 1960-61.
One of India's finest moments at the Gabba came in 2003. This was the first Test of the series. Skipper Sourav Ganguly led from the front to score a sparkling 144 studded with 18 boundaries. In his autobiography, A century is not enough, Ganguly writes, "The Australians were so used to killing opponents in the first Test of the series that they were a little taken aback by us counter-attacking. I could see that in their body language while I raced towards my first Test hundred on Australian soil. While I was going strong Australia tried almost everything in — and outside — the book to stop me. They would constantly sledge me. I remember Mathew Hayden calling out from the slips, hey, aren't you ashamed that you are leading a team which has Sachin Tendulkar? How can you be his captain? Steve Waugh of course was at it constantly." The knock, which earned him the man of the match, set the tone for an enthralling series which ended 1-1.