How PM's move on farm laws may change Punjab poll equations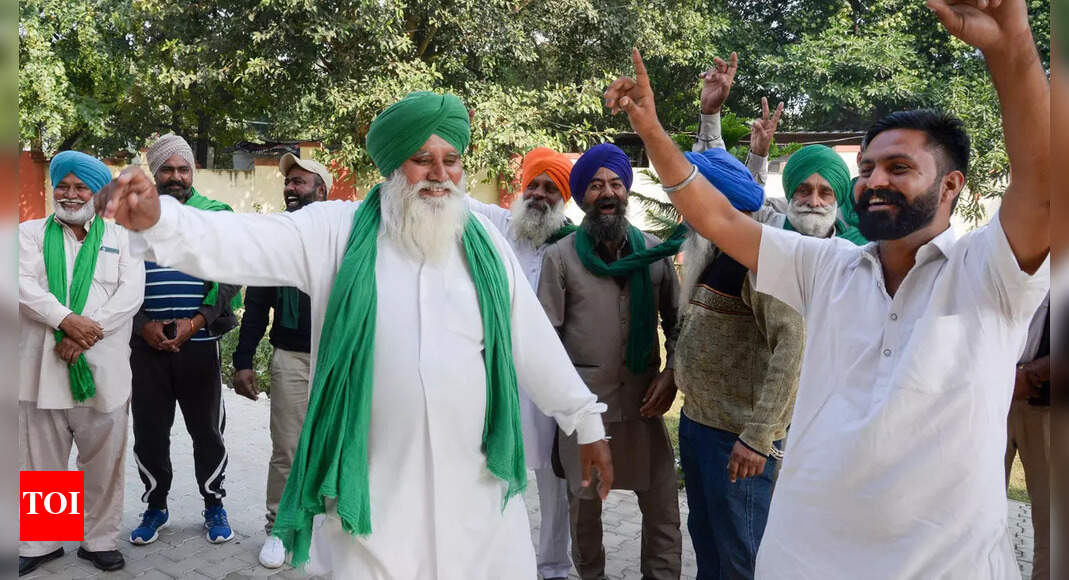 NEW DELHI: PM Narendra Modi's announcement of the repeal of the three farm laws may change the electoral temper in poll-bound Punjab.
Until the PM went on air, the three laws seemed set to be one of the themes which would have defined next year's contest in the Congress-ruled state.
Congress rebel and former CM Amarinder Singh, who is strutting as the "influencer" for the dramatic rollback, lost no time in declaring that he was open to doing business with BJP, potentially setting the stage for a new front and a quadrangular, if not a pentangular, contest for the control of the state.
Theoretically, the recall of the laws could have also cleared the way for BJP's rapprochement with their old partner, the Akalis who left NDA over the three laws.
However, Sukhbir Singh Badal ruled out a reunion. In a way, the former deputy CM may have only made a virtue of a political compulsion. Not many in BJP appeared keen to revive the partnership because of the baggage that the Badals remain stuck with because of the not-so-happy memories of their rule.
Amarinder, a former Army officer, though not exactly a figure endowed with the image of a "doer" and vulnerable to the charges of not acting on "blasphemy" cases and inaction during his 4.5 years at the helm, is a far better bet for BJP because of his image as a patriot.
He had also walked out of Congress to protest against Operation Blue Star.
Amarinder, with BJP, can make a good play for the Hindu constituency – 40% of the electorate – which has been restive over the aggression by farm protesters and the growing evidence of Pakistan stepping up its meddling in the troubled situation.
The emergence of anxiety of Hindus as an important factor has been acknowledged even by leaders of Congress, which has enjoyed good support among the community.
The development will force AAP to go back to the drawing board as, like Congress, it had framed its campaign around resistance to the farm laws.