How to reschedule T20 World Cup? ICC committee debates in BCCI's absence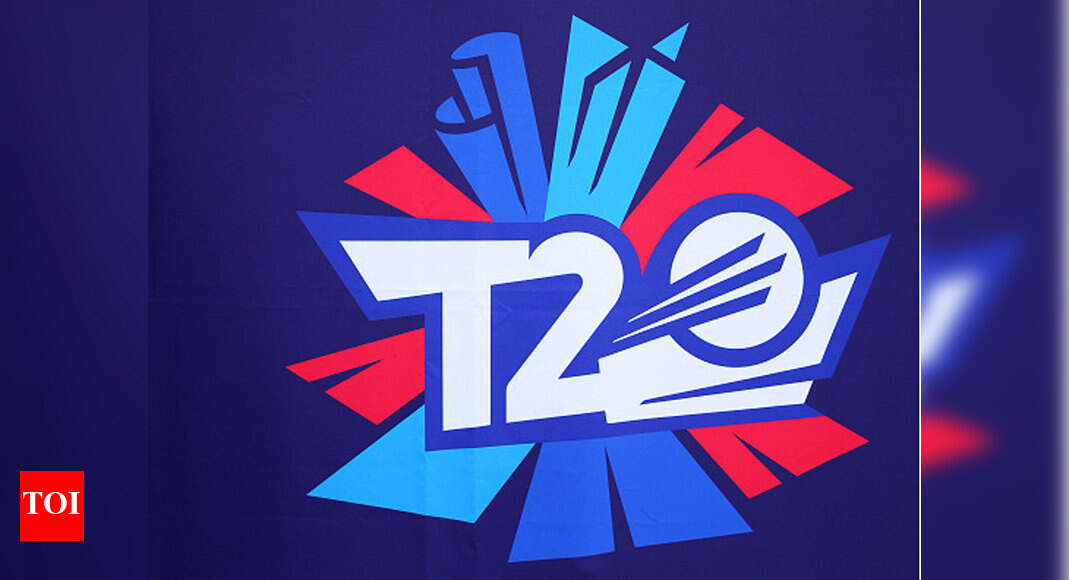 MUMBAI: Now that the ICC T20 World Cup scheduled in Australia this year between October and November is being postponed, the question doing to rounds is how and where to adjust this edition between 2021 and 2023.
A day after TOI reported that the postponement of the 2020 edition is a certainty and a formal announcement of the same is round the corner, the all-powerful Financial and Commercial Affairs Committee (FMCA) of the ICC met over a teleconference with ICC CEO Manu Sawhney presiding over it.
Among other things on the agenda, the primary discussion revolved around how and where to adjust this year's T20 World Cup, one that is going to be lost to the pandemic that has brought world cricket, like any other sport across the world, to its knees.
"It was first suggested to postpone this year's edition (T20 World Cup) to February-March next year. That's not a possibility anymore. Then it was suggested the other day to allow Australia to host the 2021 edition and that India should host it in the months of February and March in 2022," sources privy to developments told TOI.
However, it is understood that certain members of the FMCA – a committee that is led by Pakistan Cricket Board (PCB) chairman Ehsan Mani – objected to the suggestion.
The logic behind the objection? If a T20 World Cup is hosted in October-November next year, how can another T20 World Cup be hosted again in February-March? "Are we saying that the team winning the 2021 edition will only remain champions for five or six months? Where's the sense in that?" sources added.
Firstly, BCCI hasn't shared its view on the matter yet. Secondly, with BCCI's revenues at stake and them being the hosts for 2021 edition, their views on the matter haven't been sought yet. "If every country is concerned about the pandemic eating into revenue cycles, then so is India. The flipside is India taking a hit will mean everybody getting affected because of it. BCCI's views are most necessary," say industry executives.
The FMCA, led by Mani, has independent director at ICC Indra Nooyi, Cricket South Africa (CSA) president Chris Nenzani, ECB chairman Colin Graves, Cricket Australia chairman Earl Eddings and ICC's deputy chairman Imran Khawaja as members. ICC chairman Shashank Manohar and CEO Sawhney are also part of the committee by virtue of holding other important offices in the governing body.
"It was very conveniently ensured a couple of years ago that India will not have a single representative in this committee. The BCCI has raised this as a matter of principle in the past but thanks to the administrative inertia seeping in because of court-related matters, India hasn't been able to pursue this more vigorously," add those in the know.
Why should the Indian cricket board agree to hosting the tournament in 2022 in February-March and let go of their hosting rights in 2021?
"To suit Cricket Australia? BCCI is already ensuring Cricket Australia doesn't lose out by making sure India tours there this year-end for the Test series. If ICC and Cricket Australia further want India to oblige in 2021 by agreeing to play hosts in 2022, the BCCI will be fair in demanding adequate reasons and seeking a fair share of obligation in return," say those tracking developments.
Further, why will the broadcaster agree? Star India happens to be the broadcaster for the ICC events as well as the Indian Premier League (IPL) which is annually hosted in the months of April and May. "Why will they agree to back to back T20 events? It's not advisable to tinker with the October-November window because it doesn't clash with other properties in the same format," sources add.