Hunter Biden indicted on federal firearms charges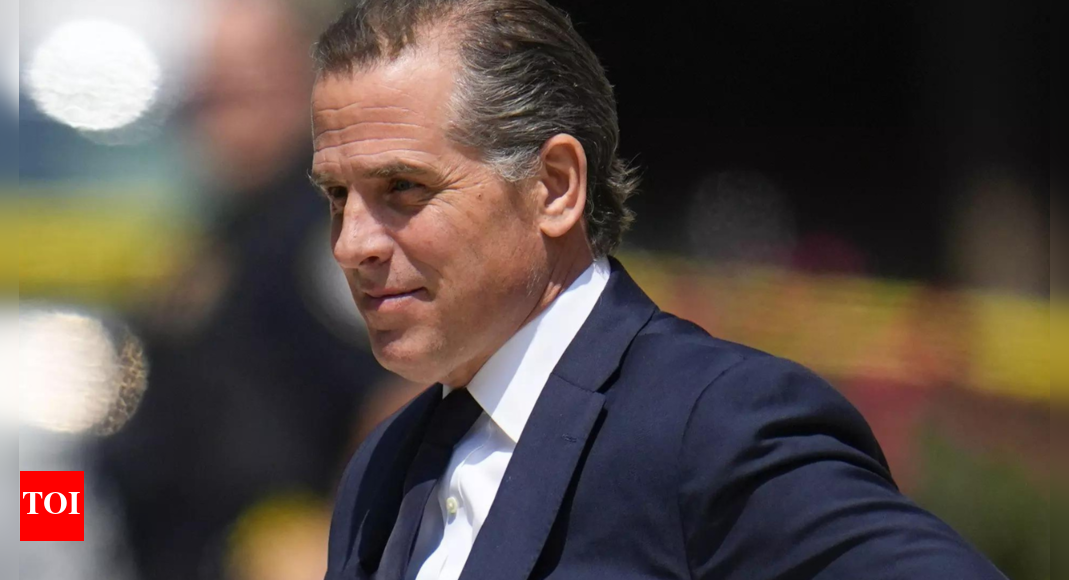 US President Joe Biden's son Hunter Biden is facing criminal charges related to gun possession after efforts to reach a plea deal failed. This marks the first-ever prosecution of a sitting president's child. The indictment was filed in a US District Court in Delaware and brings three criminal counts against Hunter Biden.
US Special Counsel David Weiss, who has been investigating Hunter Biden's business dealings for years, brought the charges. These charges add a layer of drama to the upcoming 2024 presidential campaign, where President Biden is expected to seek reelection against former President Donald Trump, who is facing four criminal trials as reported by Reuters
Hunter Biden has been a target of attacks by Trump and Republicans for years, with allegations of wrongdoing related to Ukraine, China, and other matters. He has worked in various fields, including lobbying, law, banking, and art, and has been open about his struggles with substance abuse.
Committees in the Republican-led House of Representatives have been investigating Hunter Biden's foreign business dealings, and some Republicans are pushing for an impeachment inquiry into President Biden. However, there is no evidence that the president personally benefited from his son's activities.
Hunter Biden disclosed in December 2020 that Weiss's office was investigating his tax affairs, which he has denied wrongdoing in. While most US attorneys appointed by Trump stepped down when Biden took office, Weiss was asked to stay on by the Justice Department. The inquiry has faced scrutiny from Republicans, with IRS whistle-blowers alleging that the department hindered the probe, but Weiss has denied these claims.
Hunter Biden has never held a White House position or worked on his father's campaigns. President Biden has stated that he did not discuss foreign business dealings with his son and emphasized the independence of the Justice Department in investigating his family members.
Trump and other Republicans have alleged conflicts of interest related to Hunter Biden's position on the board of the Ukrainian energy company Burisma when his father was vice president. Trump's request for Ukraine to investigate the Bidens led to his first impeachment by the House of Representatives in 2019, although he was acquitted by the Senate.
During the 2020 election campaign, Trump called for China to investigate Hunter Biden's involvement in a fund seeking Chinese capital. Hunter Biden denied any wrongdoing. In a 2021 memoir, he discussed his struggles with substance abuse, including crack cocaine use and alcoholism. He was discharged from the US Navy reserve in 2014 after testing positive for cocaine says Reuters report.
Hunter Biden initially agreed to plead guilty to charges of failing to pay over $100,000 in income taxes for 2017 and 2018. However, the deal collapsed when a federal judge questioned its scope. This situation is unprecedented, as Hunter Biden appears to be the first child of a sitting president to face indictment, according to Aaron Crawford, a presidential history expert at the University of Tennessee.