'I am enjoying my batting but I am not swinging…': Rohit Sharma
NEW DELHI: Rohit Sharma is savouring his own graceful stroke-making in the ongoing World Cup, but the Indian captain emphasises that he is not wielding his bat thoughtlessly.
When Rohit confronts the bowlers upfront, his most audacious-looking shots seem to be executed with exceptional ease, in line with his unhurried batting style.
While he has delivered some captivating performances in this tournament, such as his remarkable 87-run innings against England on a challenging Lucknow pitch and his dominance against the Afghanistan attack in New Delhi, the Indian opener is keen to remind everyone that he is not merely swinging his arms at random.
He emphasises that he always considers the team's requirements and the match situation before making his shots.
"I am enjoying my batting but obviously keeping in mind the team and the situation. It is not like that I have to go and swing my bad mindlessly – I have to use it (the bat) well, have to play well and get the team in good situations – that is my mindset," Rohit said ahead of contest against Sri Lanka.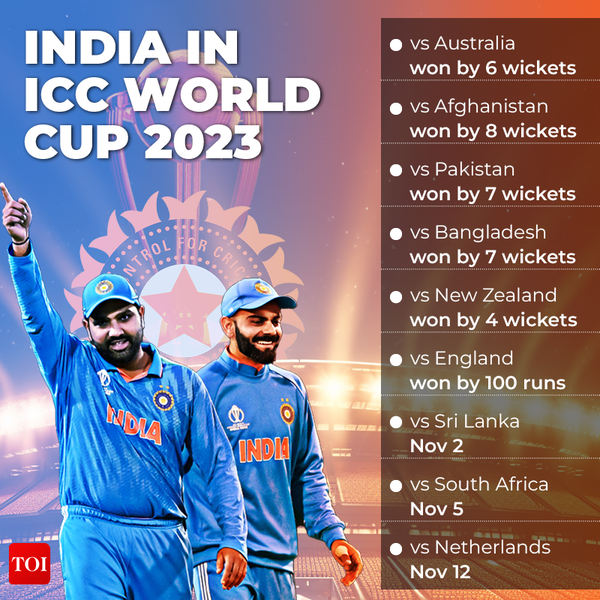 "The scoreboard is zero when I open, I have to set the tone for the game. I have the advantage, you can call it, that I am opening the batting and there is no pressure of (a fallen) wicket. When you have to start you can play fearlessly but then last game we were put under pressure in the powerplay, we lost three wickets."
Rohit said the team's thumping win in the Asia Cup final over Sri Lanka, and the fact that it was the same opponent which they had beaten in the 2011 World Cup final to lift the trophy, would have no bearing on the contest in Mumbai on Thursday.
"In this World Cup we have seen a lot of games, I would not call it an upset because every team here is to win games. Every team is trying to beat the other team so at no point you can think that this is a cakewalk for us.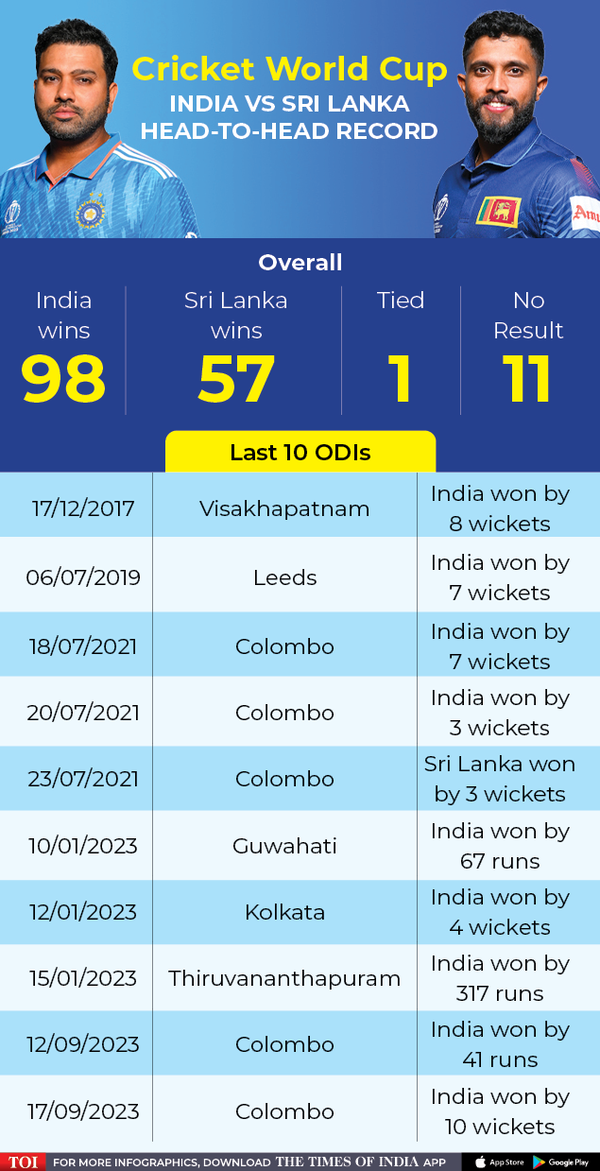 "It is important that you stay in the present, do your processes and keep working as a team on what you have been doing as a team. We are not trying to look too much into the opposition, we are trying to look internally and see where we can get better as a team and as players and certain areas that we want to work on," he added.
Rohit acknowledged the fact that hardly one or two players from that past Lankan team are in the current line-up.
"It has been more than a decade now since that has happened and I do not think that is going to be a factor," he said.
Fans celebrate as India thrash defending champions England in style, Rohit Sharma plays a captain's knock
The home skipper also hoped that Hardik Pandya will be back in action soon and his progress at the National Cricket Academy (NCA) has been 'very positive' as a question mark remains on his comeback to the side in this World Cup.
Pandya has been out of action since he damaged the ligaments of his left ankle on October 19 in the World Cup league game against Bangladesh, and is expected to join the team only at the end of the league stage round against the Netherlands on November 12 in Bengaluru.
"It has been very positive. I cannot call it a rehab but whatever procedure had to be followed after the injury, by him and the NCA (staff), a lot of positive things have happened there.
"He is not available for the game tomorrow. It is such an injury that we are tracking it daily, in terms of how much he has recovered, how much he has bowled or batted. We will take a call on him on a day-to-day basis. But the way he has been progressing, hopefully he will be able to come back very soon," Rohit said.
(With PTI Inputs)