'I think England can still qualify…': Wasim Jaffer trolls Michael Vaughan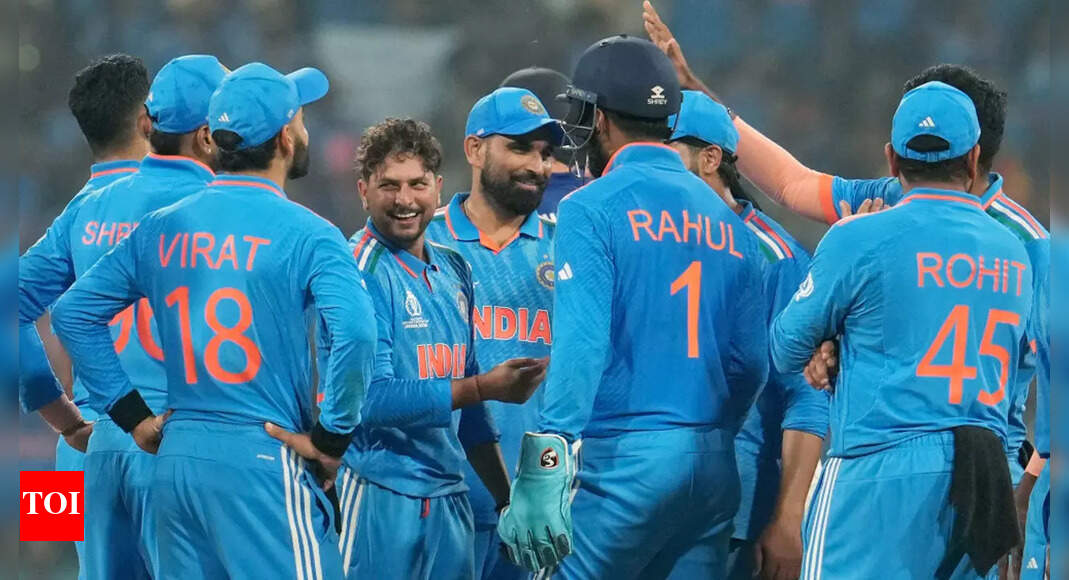 NEW DELHI: Former India opener Wasim Jaffer and former England captain Michael Vaughan are known for their friendly banters on social media platform 'X', formerly Twitter, and no one leaves a chance to pin each other down whenever they get an opportunity.
And on Sunday, Jaffer trolled Vaughan soon after India handed England a crushing 100-run defeat in the World Cup game in Lucknow.Jaffer came out with a hilarious post on X while cheering up Vaughan.
"Cheer up @MichaelVaughan. I think England can still qualify… For Champions Trophy 2025 by finishing in top 7."
Vaughan also lauded Team India and its bowling in his social media post while stating that the England team needs a reset in the 50-over format.
"India too good once again .. The bowling is high class .. England are just out of confidence and it's clear they now need a 50 over reset .. but let's not forget how good this group have been & how much joy they brought many for 7 yrs .."
India showcased their dominance by clinching a remarkable 100-run victory over England for their sixth consecutive win in the tournament in a thrilling match in the World Cup in Lucknow.
The triumph was made possible by the exceptional opening spells from Jasprit Bumrah and Mohammed Shami, following skipper Rohit Sharma's resilient innings of 87 on a challenging pitch.
Rohit's outstanding knock of 87 runs off 101 balls played a pivotal role as most Indian batters struggled on the tricky, two-paced pitch. Suryakumar Yadav's contribution of 49 runs in the final overs further boosted India's total to 229 for nine.
World Cup 2023: India beat England by 100 runs, Rohit Sharma is Player of the Match
The duo of Shami, who claimed 4 wickets for 22 runs, and Bumrah, taking 3 wickets for 32 runs, stole the limelight with an outstanding bowling performance for the unstoppable Indian side. Their brilliance limited England to a disappointing total of 129 all out in 34.5 overs, marking the English team's fifth loss in six matches.
As a result of this defeat, England's chances of reaching the semi-finals have been significantly diminished, while India, the only unbeaten team in the tournament, appear almost certain to secure a spot in the semi-finals.