India 4 months away from learning secrets of Sun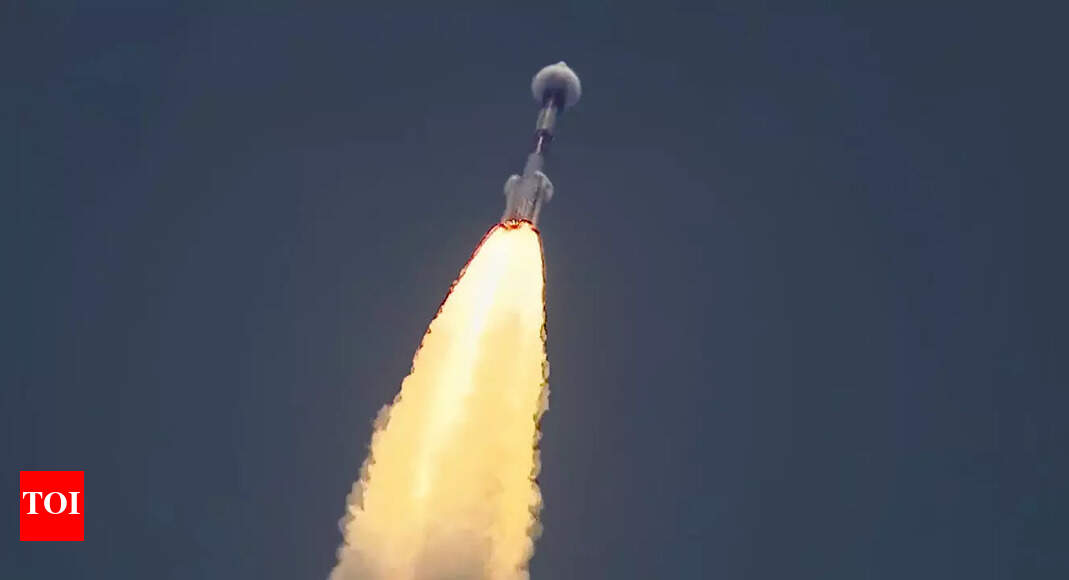 CHENNAI: After giving the thumbs up for the launch of PSLV-C57 on Saturday, Isro scientists will be keeping their fingers crossed for four months as Aditya-L1, India's first solar space observatory travels to its designated place 1.5 million km from earth.
When it finally reaches the L1 point, seven instruments are expected to kick in and study solar activities including coronal mass ejections and solar flares – explosions of magnetic energy capable of causing temporary blackouts to satellite signals and degrade high frequency radio waves.
Isro chairman S Somanath said the spacecraft was injected in an intended orbit of 235 – 19,500km. "From now, after some earth manoeuvres, Aditya L1 will start a very long journey of almost 125 days to the L1 point. Let us wish all the best to Aditya L1 spacecraft for its long journey to put it into the Halo orbit of L1," he said.
Aditya will be at a safe distance from the Sun, as it will position itself in a halo orbit around L1 point, about 1% of the Earth-Sun distance. At L1 point, the spacecraft will get a constant uninterrupted view of Sun without any occultation or eclipse, giving Aditya the advantage of observing solar activities and their effect on space weather in real-time.
Aditya L1 launch: As it happened
"Once Aditya is commissioned, it will be an asset to heliophysics of the country and the global scientific fraternity," said Nigar Shaji, Aditya-L1 project director, after the successful launch. "The solar panels have been deployed. The spacecraft has started its 125-day journey towards L1," she said.
In the next four months, the spacecraft will perform a series of orbital maneuvers by using its liquid apogee motor to reach a halo orbit around L1.
On Saturday, nearly 25 minutes after PSLV lifted off at 11.50am, the PS4 or the upper stage was fired twice. The first burn lasted 30 seconds. After a 26-minute coasting period, PS4 was fired again for nearly eight minutes. The two burn sequences were performed for the spacecraft to achieve specific orbital parameters to ensure it reaches L1. Aditya-L1 separated from the rocket one hour after the lift-off.
Union science minister Jitendra Singh, who witnessed the launch at the mission control centre at SHAR, called it "a sunshine moment for India". "From moon walk to sun dance," he said. "In the last nine 9 years under the leadership of PM Sh @NarendraModi India's Space program is now seen as equal or even ahead of others with a quantum jump. We have also mastered the skill of successful cost-effective Space missions," he posted on X, earlier known as Twitter.