Indian Diaspora in UK Have Highest Level of Education, Home Ownership More Than the Brits: Survey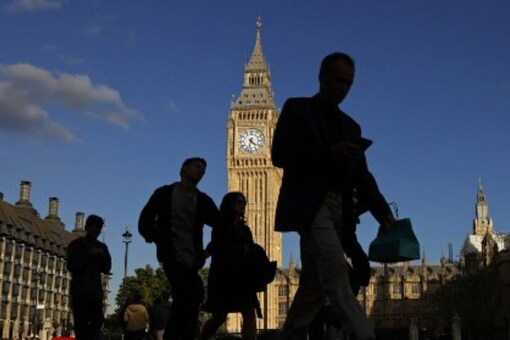 Pedestrians walk plast the Elizabeth Tower, more commonly known as Big Ben for the bell inside the tower's clock, at the the Houses of Parliament in central London on October 11, 2022. (AFP)
The house ownership survey said that 71 percent of the Indian ethnicity has houses, followed by white British at 68 percent
Indian ethnicity groups in the UK have the highest levels of education and one of the highest proportions of working professionals among all ethnic groups, a study has said.
The home ownership in England and Wales is most common for people of Indian ethnicity, the 2021 census data of the UK has revealed, according to Times of India.
The census also revealed that Indians along with the Chinese community have the highest levels of education and the highest proportion among professionals. While the Chinese had 56 percent of the population in the UK have the highest levels of education, Indians had 52 percent of people having the qualification.
The house ownership survey said that 71 percent of the Indian ethnicity has houses, followed by white British at 68 percent.
The report also said that there were large disparities between ethnic groups in education, employment, health and housing across England and Wales.
Indian and Chinese ethnic groups together made 34 percent of professional occupations including doctors, teachers and lawyers. It was followed by 33 percent of White Irish, 30 percent of Arabs, 20 percent Pakistanis, 17 percent of Bangladeshi and 19 percent of White British.
It added that in terms of employment figure, the "other white" ethnicity had the highest employment figure at 63 percent, followed by 62 percent for White Brits and Irish, followed by 61 percent for Indians.
Moreover, 11 percent of white Brits were self-employed compared to 10 percent of Indians.
The study also said that women were more likely than men to say that they were looking after home or family. The difference was highest among people from Bangladeshi and Pakistani groups.
Read all the Latest India News here