Indian shooters clinch gold and silver in trap shooting team events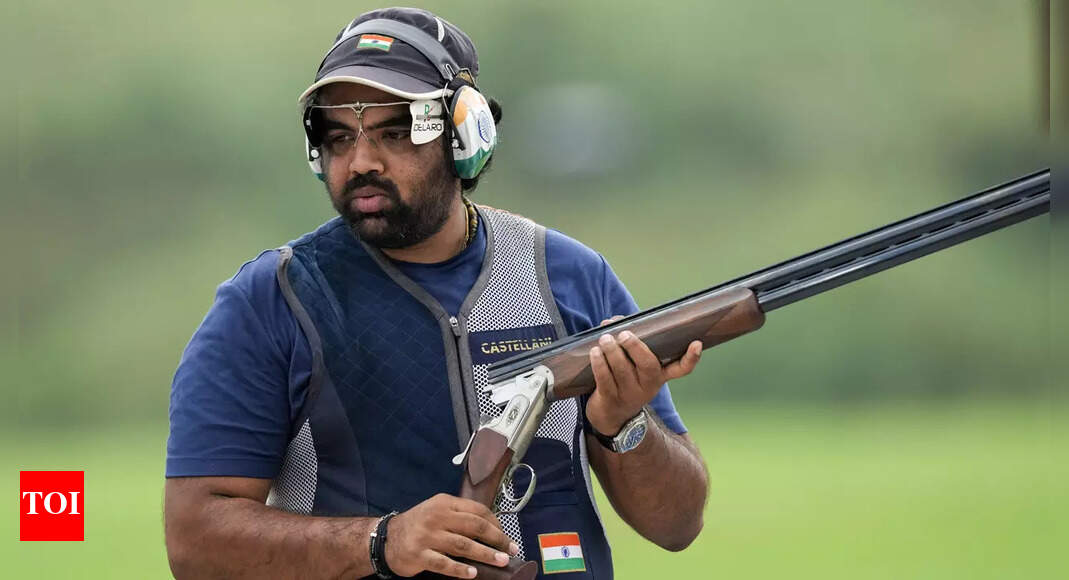 NEW DELHI: The Indian shooting contingent had another day to remember at the Asian Games, securing the gold medal in the men's team and a silver in the women's team in the trap shooting events on Sunday.
The Indian trio of Prithviraj Tondaiman, Kynan Chenai, and Zoravar Singh Sandhu dominated the men's trap shooting competition, while the trio of Manisha Keer, Preeti Rajak, and Rajeshwari Kumari shone in the women's trap team event, contributing to India's best-ever performance in shooting at the Games.
Asian Games Day 8
The Indian men's team demonstrated their exceptional marksmanship by combining to shoot a total score of 361 in the qualifications. This outstanding performance earned them the gold medal, ahead of the silver medallists from Kuwait – Khaled Almudhaf, Talal Alrashidi, and Abdulrahman Alfaihan, who scored 359. Host nation China's team, comprised of Yuhao Guo, Ying Qi, and Yuhao Wang, secured the bronze medal with a score of 354.
In a nail-biting finish, Kuwait's Talal Alrashidi, shooting last, delivered a valiant effort by scoring 24 points. However, it was not enough to surpass the impressive total posted by the Indian team.
The Indian women's trap shooting team also displayed exceptional prowess by achieving a combined score of 337, which secured them the silver medal. They finished just behind China's Qingnian Li, Cuicui Wu, and Xinqiu Zhang, who set a world and Games record score of 357, claiming the gold medal. Kazakhstan's Mariya Dmitriyenko, Aizhan Dosmagambetova, and Anastassiya Prilepina bagged the bronze medal with a score of 336.
In addition to their team accomplishments, Manisha Keer, who had contributed to the women's trap team's silver medal, advanced to the individual finals. She was tied with three others at 114 but secured her place in the finals through a shoot-off.
Furthermore, in the individual men's competition, Kynan Chenai and Zoravar Singh Sandhu demonstrated their exceptional shooting abilities by qualifying for the finals with scores of 122 and 120, respectively.
Hangzhou displays torches from 1951 to 2022 Asian Games
(With inputs from PTI)