IPL 2023: MS Dhoni to play his 200th match as CSK captain today
NEW DELHI: Chennai Super Kings and Mahendra Singh Dhoni are synonymous to each other as the talismanic player has been with the franchise since the inception of the IPL in 2008. However, CSK were suspended for two years due to the involvement of their officials in illegal activities.
Leading the team from the inaugural season, Dhoni is now standing on the cusp of captaining CSK for the record 200th time when they take on Rajasthan Royals at Chepauk on Wednesday.
IPL 2023 Schedule | IPL 2023 Points Table
All-rounder Ravindra Jadeja is hoping for the team's victory tomorrow to make Dhoni's 200th match as captain of CSK more memorable.
Asked about his thoughts on this at the pre-match press conference on Tuesday, Jadeja said, "What can I say. He is a legend of not only CSK, he is a legend of Indian cricket. I would like to wish him good luck.
"Hopefully, we will win the game tomorrow and give it as a gift to him on his 200th match as captain. Hope to continue the momentum of how we have played in the last two games."
Both CSK and and Royals have quality spinners in their line-ups. Jadeja feels as a batting unit "we have to apply ourselves".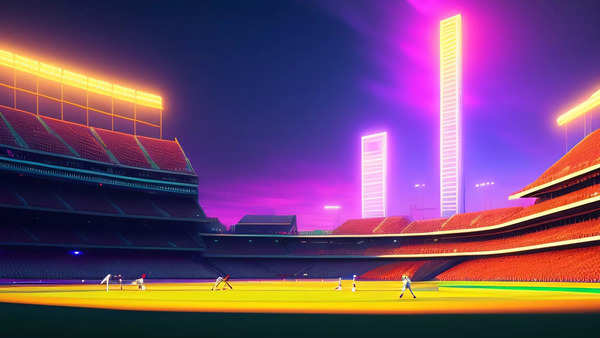 "Yeah, you can say that. When you come to Chennai you are always hoping that spinners will do the job for you. They have quality spinners, we also have quality spinners. It will be a good battle.
"As a batting unit, we have to apply ourselves and pick those areas where we can hit boundaries. That will be challenging. As a batsman it is not going to be that easy. Batters need to capitalise and pick those gaps," Jadeja said.
He also highlighted the importance of the bowlers sticking to the right line and length. While CSK have Mitchell Santner and Jadeja in their spin department, Royals boast of the wily Ravichandran Ashwin and leg-spinner Yuzvendra Chahal in their ranks.
Asked what he felt was a safe total, a smiling Jadeja said, "Nowadays nothing is safe. Because they are chasing down 212. We have to be very disciplined and have to read the conditions very well."
The four-time winners have faced some issues with injuries with influential England all-rounder Ben Stokes and his compatriot Moeen Ali missing the previous game against Mumbai while pacer Deepak Chahar sustained a hamstring injury in the first over and did not bowl subsequently.
About the status of Stokes, Ali and Chahar, Jadeja said, "I think Moeen Ali is fine, within a day or two, he will be fine. But I don't know about Deepak. I have not met Deepak, I am not sure what injury he had. Ben also will be fine in 4-5 days, is what I feel. But not sure how much time he will take."
Jadeja further said the team would come up with plans to contain the Rajasthan Royals team that has a lot of firepower with regards to the batting unit which comprises Buttler, Yashasvsi Jaiswal, skipper Sanju Samson and the others.
"Every team has firepower, not only Rajasthan. We need to understand where we can keep them quiet. Definitely we will come up with some plan and bowl accordingly."
Meanwhile, the two Sri Lankan players in the team — Matheesa Pathirana and Maheesh Theekshana — landed in the city on Monday night.
Buttler praises Jaiswal
Rajasthan Royals' flamboyant batter Jos Buttler hailed the young Yashasvi Jaiswal and said he has a bright future.
"He has really progressed nicely, hasn't he. When we first saw him in Rajasthan colours, his talent was obvious. He has an incredibly bright future ahead of him. He is getting better and better.
"I am sure there are more levels he can climb as well. He is playing with clarity, playing with confidence, has good shots all round the wicket. Enjoying getting to bat with him," Buttler said of his opening partner.
The England batter said he was looking forward to playing in Chennai and that it was a place where spinners can have some success.
"Really looking forward to playing here. It is a great stadium. Very much looking forward to that. Great crowd. Spinners can generally have some good success. It is important to assess the conditions quickly and play accordingly," he added.
About the role spinners would have, Buttler said, "It is about playing with a high level of skill. When you come up against good bowlers, it is about being smart, adaptable, understanding the situation of the game, and playing accordingly."
(With PTI Inputs)