Is Israel preparing to unleash a massive ground assault into Gaza to rout out Hamas?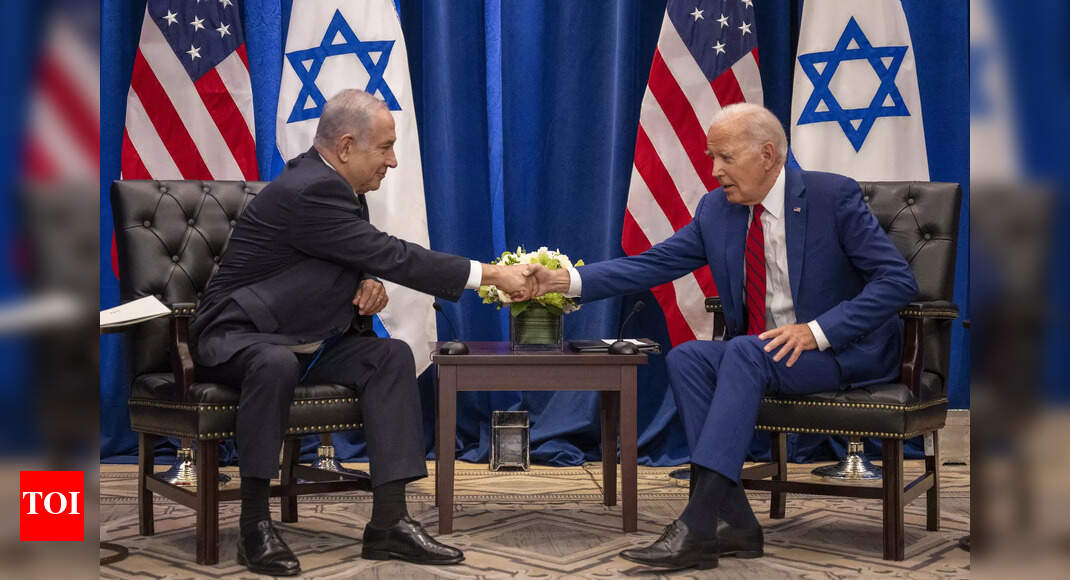 NEW DELHI: Israeli Prime Minister Benjamin Netanyahu told US President Biden on Sunday that he doesn't have any choice but to unleash a ground operation in Gaza, Axios has reported quoting sources.
The two leaders spoke on the phone and discussed the ongoing conflict with Hamas, which got escalated after the Palestine-based militants launched a multi-front attack on several Israel cities, killing at least 800 people.
Israel Plans Major Offensive to Defeat Hamas, asks Gaza residents to leave; 3 lakh reservists called
"We have to go in," the Israeli leader reportedly told Biden during the call.
Biden and Israeli Prime Minister Benjamin Netanyahu also "discussed ongoing efforts to ensure that no enemies of Israel believe they can or should seek advantage from the current situation," it said in a statement.
According to Axios, Netanyahu's message signals what his country's response to Hamas' attack will look like in the days and weeks ahead in what the Israeli prime minister has said will be a "long and difficult war."
Hamas Releases Exclusive Video: Hamas releases footage of abducted Israeli IDF female soldiers
Meanwhile, Israel's defense minister has ordered a "complete siege" on the Gaza Strip following an unprecedented incursion into Israel by Hamas fighters.
Israel formally declared war on Sunday and gave the green light for "significant military steps" to retaliate against Hamas for Saturday's surprise attack. More than 1,100 people have been killed and thousands wounded on both sides.
Watch Is this the end of Hamas? Israel PM Netanyahu discusses his Gaza war plan with US President Joe Biden