It is time for us to get secluded and focus on the job: Rohit Sharma
NEW DELHI: With India playing the World Cup at home, Rohit Sharma and his men will be dealing with the enormous pressure of expectations but the skipper on Wednesday assured that his side has 'prepared really well' and is used to going through the pressure and it is time for them to get 'secluded' and 'focus' on the job.
With India's previous 50-over World Cup victory in 2011 on home soil and Australia and England replicating the same in 2015 and 2019 respectively, there are expectations that the Men in Blue will to continue the streak by securing their third World Cup trophy.
"I know what is at stake. The guys who are a part of the team know what is at stake. For us, it is about taking everything out and focussing on what we want to do as a team," said Rohit during ICC's 'Captain's Day' event in Ahmedabad.
Rohit wanted his team to focus on one match at a time as the World Cup is a long tournament.
"It ((hosts winning the WC) has happened in the last three editions of the World Cup. It is a long tournament and you cannot get too far ahead of yourself. It is important for us to try and focus on one job at a time and move on," he added.
Rohit said Indian players will have to try and find their way to fend off expectations.
"We need not worry about the expectations, because they are always going to be there. We don't have to worry about who we are playing and what is happening elsewhere, because it is time now for us to just be secluded and focus on what we want to do as a team," said Rohit.
Rohit urged his teammates to focus on the "job at hand" and forget about the pressure.
"The guys are used to going through the pressure whether it is playing in India or away," he said.
"Pressure is something that is not going to leave sportsmen as long as you play the sport. It is always going to be there, so leave that aside, focus on the job at hand."
Rohit said the preparations ahead of the World Cup will give the players the mindset to rise above pressure.
The word pressure is not in Virat Kohli's dictionary: Mohammad Amir
"It is very easy to say that (forget pressure) and it is going to be tough. But we have prepared really well. As long as you have prepared really well, it gives you a lot of confidence going into the main games," Rohit said.
India will start their World Cup campaign against five-time champions Australia at Chennai on October 8.
The Mumbaikar emphasized on the right execution of skills against them.
"We start in Chennai on the 8th and we do understand the importance of every game that we play in this tournament. So, you have got to be on top of your game," he said.
Talking specifically about their tournament-opener, Rohit said: "It is important that we look at the first game in Chennai, understand what we need to do as a team, go and assess the conditions and try and get your best combination. Then it is game time."
"It is all about executing your skills and what you have prepared for all this time and having trust and belief in whatever you do," said Rohit.
Virat Kohli and Shubman Gill can make strong impressions in World Cup: Anjum Chopra
The veteran opener said India will have to break down the targets for easy progress in the tournament.
"It is quite challenging when you have to play 11 games. So, it is important that we break (it) down, and focus on one game at a time.
"It can be quite draining so it is important that you try and stay fresh so that you are able to make those decisions on the field wisely," he added. India did not get to play any of their two warm-up matches before the World Cup as they were rained off at Guwahati and Thiruvananthapuram.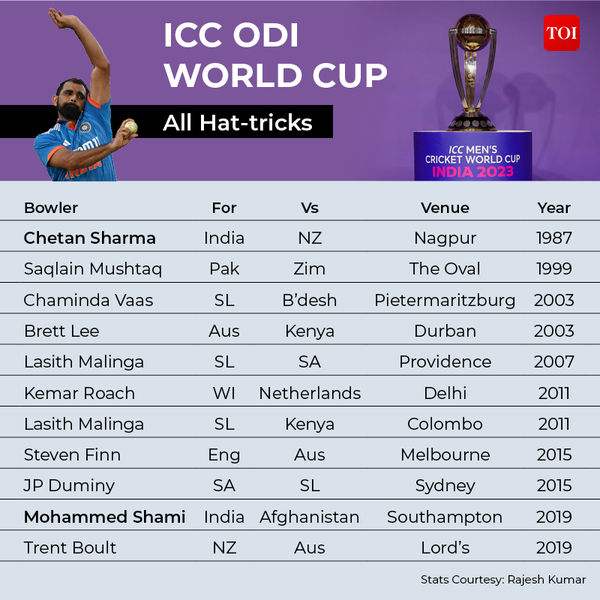 Rohit said the team took that in its stride.
"We were happy to get those days off. Looking at the heat and stuff like that, we have been talking about it. We have been playing a lot of cricket of late. We played in the Asia Cup then three games against Australia, that gives us an understanding of where everyone is at and what we need to do as a team," he said.
"In hindsight, I would have loved to play those two games but (you) cannot really do much when the weather is going to be like that," he said.
"But overall, I am very happy with how we have come into this tournament and playing some good cricket as well," he added.
(With inputs from PTI)