Jaishankar asks Canada to provide proof backing its Nijjar accusations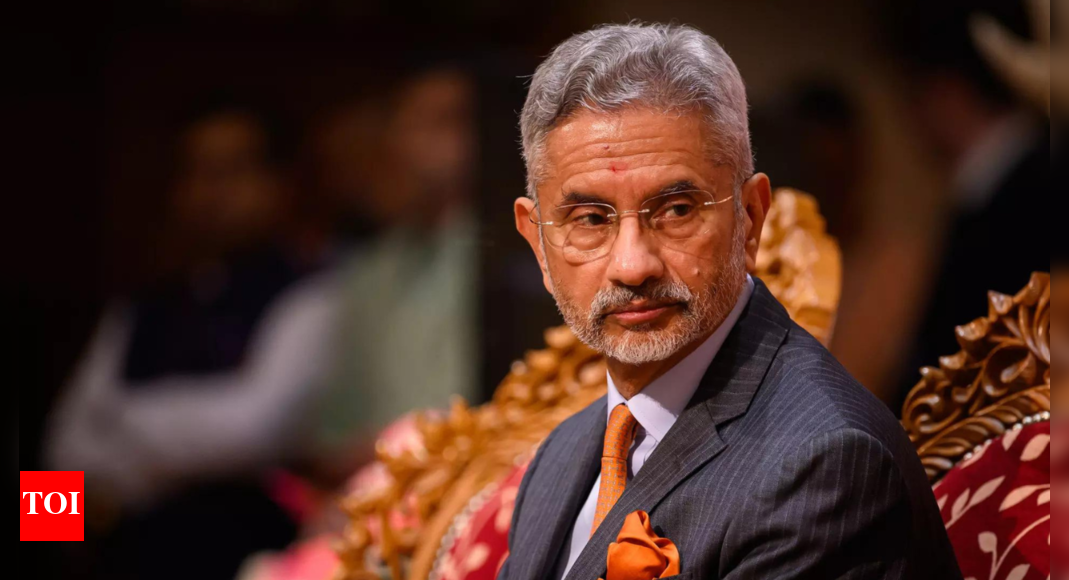 NEW DELHI: External affairs minister S Jaishankar on Wednesday said the Indian government is not ruling out a probe linked to the killing of Khalistani terrorist Hardeep Singh Nijjar and asked the Canadian government to provide evidence backing its claim that Indian agents were involved in Nijjar's assassination.
Jaishankar's statement comes nearly two months after the Trudeau government expelled a top Indian diplomat from Canada over the alleged involvement of the Indian government in the killing of Khalistani extremist and Tiger Force chief Nijjar.
"If you have a reason to make such an allegation please share the evidence because we are not ruling out an investigation…," Jaishankar said in UK.
Jaishankar emphasised that Canada has not shared any evidence with India to support its allegation.
India-Canada diplomatic row: Indian High Commission asks Canada to produce evidence in Nijjar's killing
In reference to the pro-Khalistani activities in Canada, Jaishankar said that freedom of speech and freedom of expression "comes with a certain responsibility and the misuse of those freedoms and the toleration of that misuse for political purposes would be very wrong".
The external affairs minister also recalled the attacks on the High Commission of India in Canada, or smoke bomb attacks on the High Commission and Consulate General, and said Indian diplomats were "intimidated in public, with no action from the Canadian authorities against culprits".
Following the expulsion of the Indian official in September, the Indian government, in a tit-for-tat move, ordered a senior Canadian diplomat to leave the country within five days, saying the decision reflected growing concern over the interference by Canadian diplomats in India's internal affairs and their anti-India activities.
India had earlier rejected Trudeau's allegations as "absurd" and "motivated".
India-Canada ties have remained frosty for several years over widespread Khalistan extremism in Canada but the diplomatic ties hit all-time low after Trudeau government alleged India of foreign interference and links of the Indian government in killing of Khalistani extremist Hardeep Singh Nijjar.
JJaishankar is currently on a 5-day visit to UK review various aspects of bilateral ties and give "new impetus to the friendly ties".
(With agency inputs)