J&K: Non-local labourers being moved to camps after targeted attack kills 2 more in Kulgam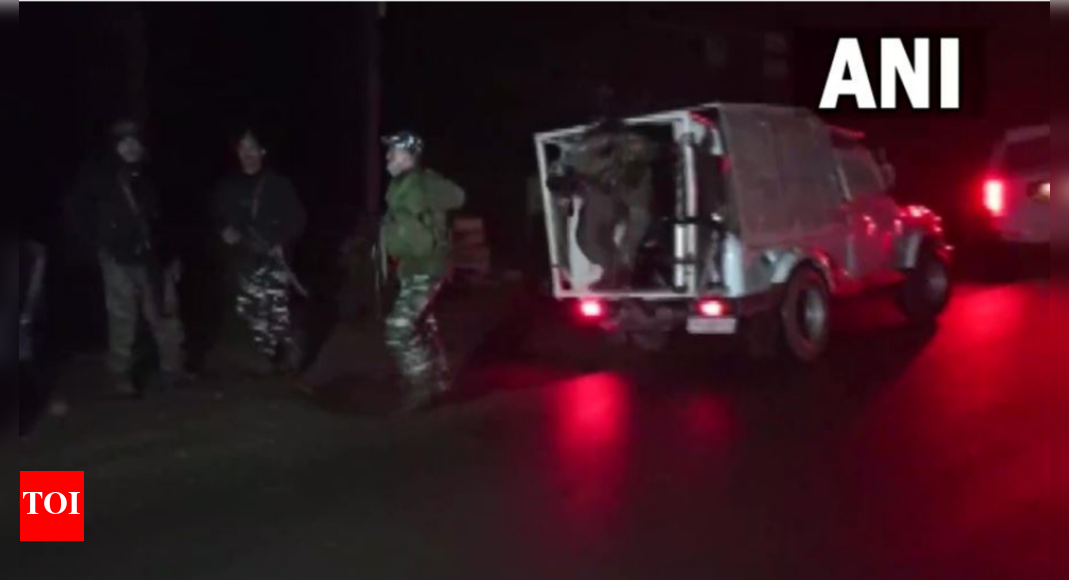 NEW DELHI: Two non-local labourers were shot dead and another injured in J&K's Kulgam on Sunday when terrorists opened fire targeting civilians.
Shortly after the latest incident targeting non-locals, Jammu and Kashmir Police asked all its district chiefs in the Valley to gather non-resident labourers and bring them to the nearest security camps "immediately", officials said on Sunday.
In a message flashed to all 10 district police chiefs in the Valley, IGP (Kashmir) Vijay Kumar said, "All non-local labourers in your respective jurisdiction should be brought to the nearest police or central paramilitary force or Army establishment just now."
"The matter is most urgent," the message said.
In the latest incident of non-locals being targeted, terrorists barged into the rented accommodation of the labourers in Wanpoh area of Kulgam and fired on them indiscriminately.
The victims were identified as Raja Reshi Dev and Joginder Reshi Dev. Chunchun Reshi Dev, who was injured in the attack, has been rushed to the hospital. All three belong to Bihar.
Security forces have cordoned off the area and launched a search to nab the culprits.
Bihar chief minister Nitish Kumar spoke to the Jammu and Kashmir lieutenant governor Manoj Sinha over phone and expressed his "serious concern" over the killing of two more Bihar natives in targeted attack.
As many as 11 people have so far been killed in the recent spate of attacks on civilians that have often targeted non-locals and minorities, triggering another round of exodus..
The latest such attack comes after a street-food vendor from Bihar and a carpenter from UP were shot dead on Saturday. The first incident took place in old Srinagar city, and the second in Pulwama.
J&K: Two non-local labourers killed and one injured after being fired upon by terrorists at Wanpoh area of Kulgam.… https://t.co/OgV1jNy27d

— ANI (@ANI) 1634478652000
Security forces have launched a massive search operation following the attacks. At least four terrorists suspected of attacks on civilians, including a top Lashkar commander, have been neutralised in the operations.
J&K lieutenant governor Manoj Sinha has said that the ones responsible for the attacks will be brought to justice.
"I pay my heartfelt tributes to the martyr civilians and condolences to the bereaved families. We'll hunt down terrorists, their sympathisers and avenge every drop of innocent civilians' blood," Sinha said in his monthly radio programme 'Awaam ki Awaaz'.
Sinha said attempts are being made to disrupt the peace and socio-economic progress of Jammu and Kashmir and the individual growth of people, and reiterated the commitment to the fast-paced development of the Union territory.
(With inputs from agencies)