'Kohli doesn't care about breaking…': Ex-India cricketer
NEW DELHI: Virat Kohli stands just 3 centuries short of the all-time ODI centuries record of 49, held by Sachin Tendulkar. With the Asia Cup starting at the end of this month and then the ICC ODI World Cup in October-November, Virat is poised to break a record many thought was unbreakable at one time.
Virat stands on the cusp of this historic achievement as he eyes the possibility of eclipsing the legendary Sachin Tendulkar's record of most ODI centuries.
With an impressive 46 ODI centuries to his credit, the 34-year-old batsman is tantalizingly close, just four centuries away from surpassing Tendulkar's record.
Already the owner of a plethora of world records, Virat will look to add another feather to his illustrious cap soon.
Former India cricketer Robin Uthappa, who was part of the 2007 T20 World Cup winning Indian team, feels Virat is a player who focuses on securing victories for his team and is not concerned about personal records.
"Virat (Kohli) doesn't really care about breaking records anymore. We as people and fans are obsessed with it. He would much rather win matches for India irrespective of those hundreds. Virat's focus will be on winning matches for India in the Asia Cup and World Cup. He doesn't really care about the records," Uthappa, who is a cricket expert for JioCinema, told TimesofIndia.com in an interview.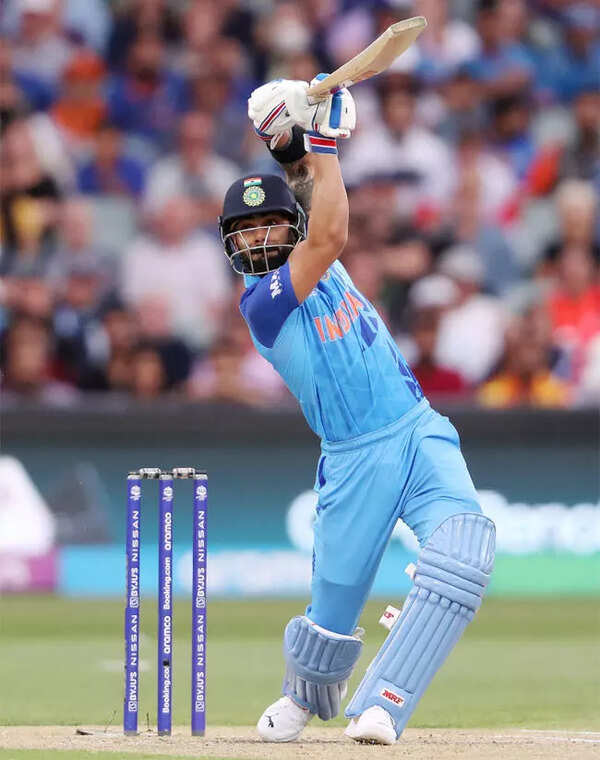 (Getty Images)
"Whether he (Virat) achieves that milestone (breaking Sachin's ODI centuries record) during the Asia Cup, World Cup or at any (other) point in his career, it doesn't matter because his sole focus is on winning matches for India, not his hundreds," Uthappa further told TimesofIndia.com.
'INDIA FAVOURITES IN HOME WORLD CUP'
Having lost another WTC Final in June earlier this year, Team India will be eyeing the World Cup trophy to end their long ICC trophy drought.
The last time India won an ICC trophy was 10 years ago – the 2013 ICC Champions Trophy. They last won the ODI World Cup in 2011, under MS Dhoni's captaincy.
India, who recently lost the T20I series against the West Indies, will now take on Ireland in a three-match T20I series. The big guns, including Virat though have all been rested for this tour. Jasprit Bumrah will be marking his comeback from injury after a long layoff and will be captaining the Indian team on this tour which begins on August 18.
"A loss in the series (vs Ireland) will affect the team very much. This is a T20I series and India will be playing a lot of T20 cricket before the T20 World Cup next year. There will be a lot of preparations. If India can get to a place where they have a few games left before the World Cup (ODI WC), they will have a team finalised, they will have an assured 15 members finalised, and they will find themselves in a good position. India at home are definitely favourites," Uthappa said.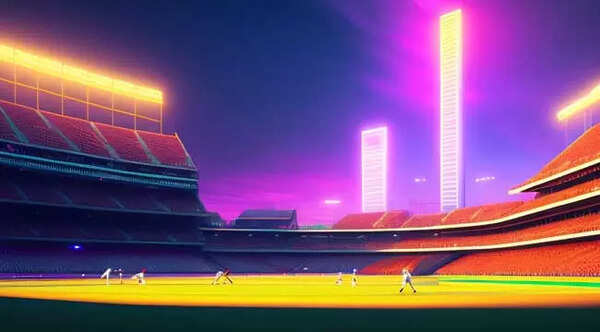 'CHAHAL AND KULDEEP DANGEROUS'
Who will you pick for the ODI World Cup – Yuzvendra Chahal or Kuldeep Yadav or both?
Uthappa didn't take much time to answer this question and picked tweakers, saying both spinners will play crucial roles for India in the World Cup.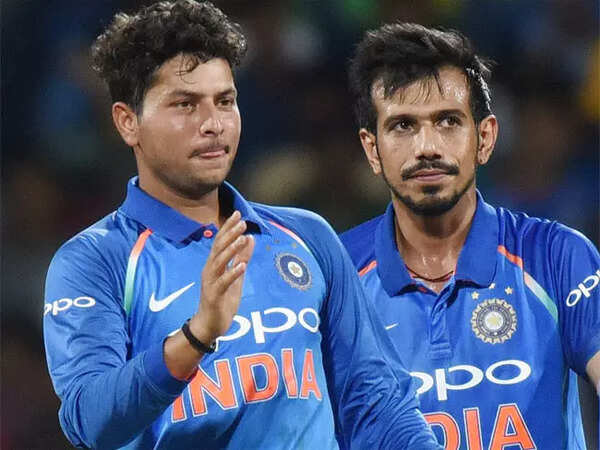 (Twitter Photo)
"I would pick both Chahal and Kuldeep for the World Cup. Kuldeep is a much-improved bowler, and I would love to have him as an option in the team because every time he has got an opportunity, he has performed. He has performed out of his skin. I certainly think Kuldeep should also be an option. Kuldeep and Chahal are equally dangerous. Kuldeep and Chahal will be dangerous in the World Cup if given opportunities," Uthappa signed off.