Mass protests continue over inflated electricity bills in Pakistan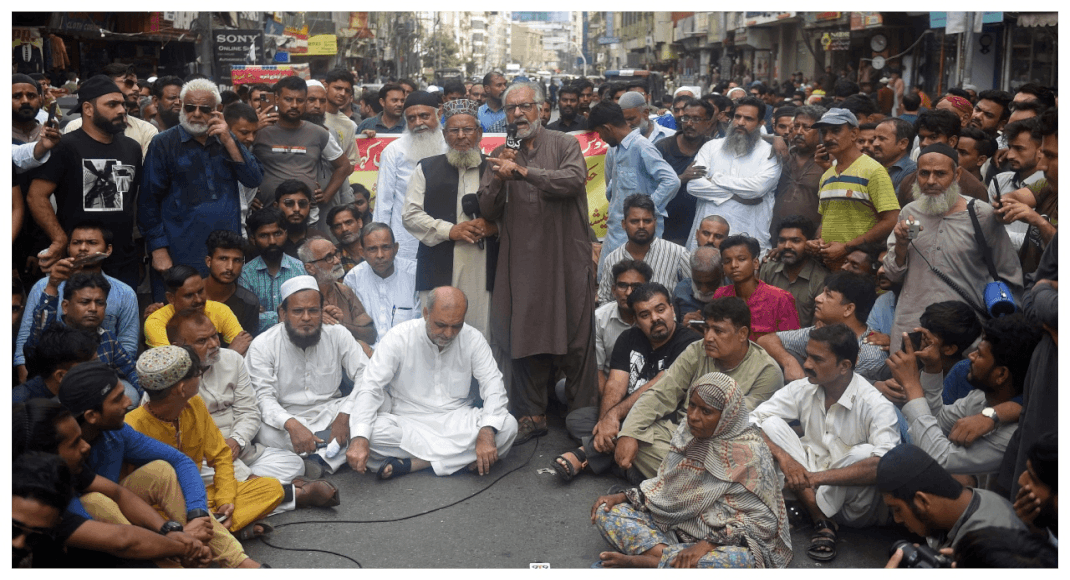 ISLAMABAD: Pakistan's interim prime minister Anwaarul Haq Kakar is trying to devise a strategy to reduce high power tariff as mass protests are continuing over inflated power bills across the country.
Starting on Saturday, widespread demonstrations have taken place due to excessively high electricity bills, attributed to a substantial surge in the national average tariff.
The public outrage prompted interim PM Kakar to take swift action by holding an 'emergency' meeting on Sunday.However, the meeting concluded without a clear resolution. The massive protests over high electricity bills is the first challenge for Kakar's two-week-old caretaker government.Kakar expressed his intention to hold detailed consultations with provincial chief ministers on the inflated power bills for July, and the implementation of energy conservation measures.
Over the span of approximately a year, Pakistan's average electricity tariff has surged by 76% due to its adherence to regular adjustments as part of its commitment with the IMF. The government finds itself compelled to raise power prices to counterbalance a nearly 5% depreciation of the rupee against the dollar that occurred in August, resulting in a record low exchange rate.
The protests have not been confined to a single location; they have been reported in various cities across Pakistan, including Lahore, Rawalpindi, Attock, Peshawar, Quetta, Taunsa, Hyderabad, Nawabshah, Rahim Yar Khan, and Multan.
Protests have included demonstrations where people burned their bills and confronted officials from power distribution companies. In response to potential mob attacks, one distribution company ordered its employees to remove government license number plates from their vehicles
The ongoing situation underscores Pakistan's challenges with costly power infrastructure and commitments that citizens are finding increasingly difficult to sustain.
(With inputs from agencies)