Migrant labourer from UP shot dead in Kashmir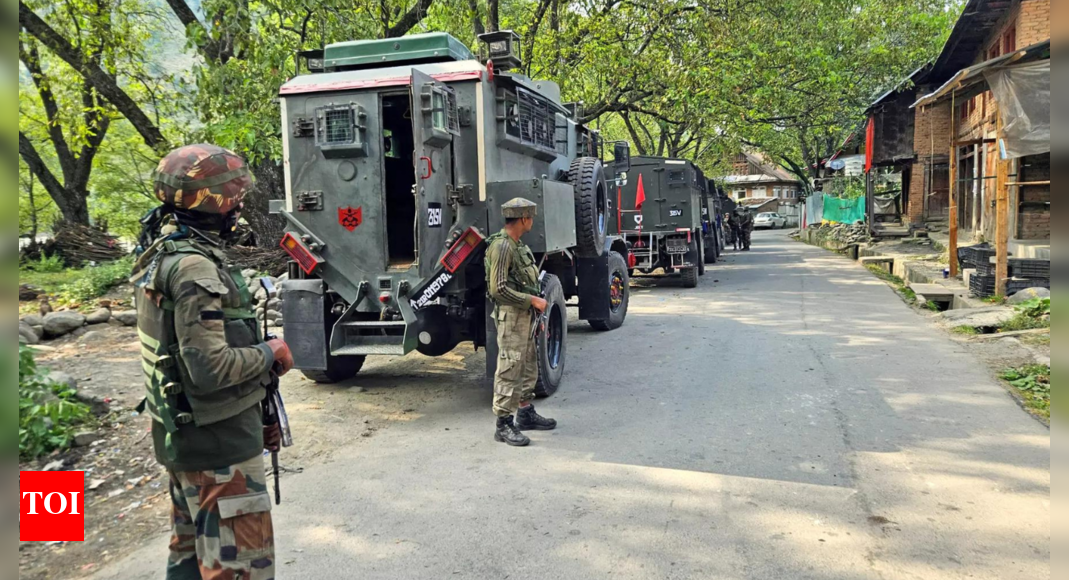 SRINAGAR: Terrorists shot and killed a migrant labourer from Uttar Pradesh in the Tumchi Nowpora area of Pulwama district in south Kashmir on Monday afternoon. The victim has been identified as 38-year-old Mukesh Kumar from Bhatpura village in Unnao district, 40km from Lucknow.
This happened after a lone terrorist shot and grievously wounded inspector Masroor Ahmad Wani when he was playing cricket with friends at Eidgah ground in Srinagar the day before.
According to witnesses, two terrorists on a motorbike attacked Kumar when he was walking to the brick kiln where he worked. He was rushed to a nearby hospital, where he was declared dead.
Terrorists are known to pick "soft targets" like migrant labourers. This year alone, there have been four shootings — including Monday's attack, the killing of ATM guard Sanjay Sharma in Pulwama in February, and the murder of a circus employee in Anantnag district in May. In July, three labourers from Bihar were wounded in a terrorist attack in Shopian district.
In 2022, a total of 29 targeted killings were reported in J&K, with five being Kashmiri Pandits, raising concerns for the safety of non-local workers and residents in the region.
Kumar's family was unaware of the tragedy until informed by local police after TOI shared his photo and Aadhaar details to reach out to the family for their reaction. The shocking news was difficult for the family to accept since Kumar had spoken to his wife Kusma on Monday morning, hours before he was killed.
Kumar, a father of four and the sole breadwinner of the family, came from a poor Pasi community. The family lives in a modest dwelling with brick walls and a thatched roof. "Uncle was worried about his eldest daughter Nisha's marriage, as the family had no money to fund it. So, he left for Kashmir to work at a brick kiln four months ago. He told his wife that he would deposit some cash in the bank account," said Suresh Kumar, the victim's nephew.
Nisha (18) was at her maternal grandmother's home when she received the devastating news of her father's death. His other children, Pankaj (12), Khushi (10), and Ankush (8), are all in a state of shock.
J&K lieutenant governor Manoj Sinha condemned the fatal attack and offered his condolences to the slain man's family. He also assured that the perpetrators would not escape justice.
The area of the attack has been cordoned off, and a manhunt is underway to capture the terrorists responsible for the labourer's killing.
Security measures have been intensified throughout Kashmir, particularly in Srinagar and south Kashmir areas. Security forces are conducting thorough checks of vehicles and pedestrians at various locations.
The back-to-back attacks have been widely condemned by political leaders. Apni Party leader Altaf Bukahri voiced his grief over the killing of "an innocent non-local" in Pulwama and called for swift action to bring the culprits to justice.
Iltija Mufti, media advisor to PDP president Mehbooba Mufti, condemned the "cowardly attack" on the police officer and the violence in the region. People's Conference leader Sajad Lone called the attacks "senseless and indicative of the desperation" of the perpetrators.
(with inputs from Arvind Chauhan in Lucknow and agencies)
'Won't spare the culprits…' J&K DGP's warning as terrorist kill labourer in Pulwama