Mukesh Ambani reclaims top position on India's 100 Richest list by Forbes ; Adani at second place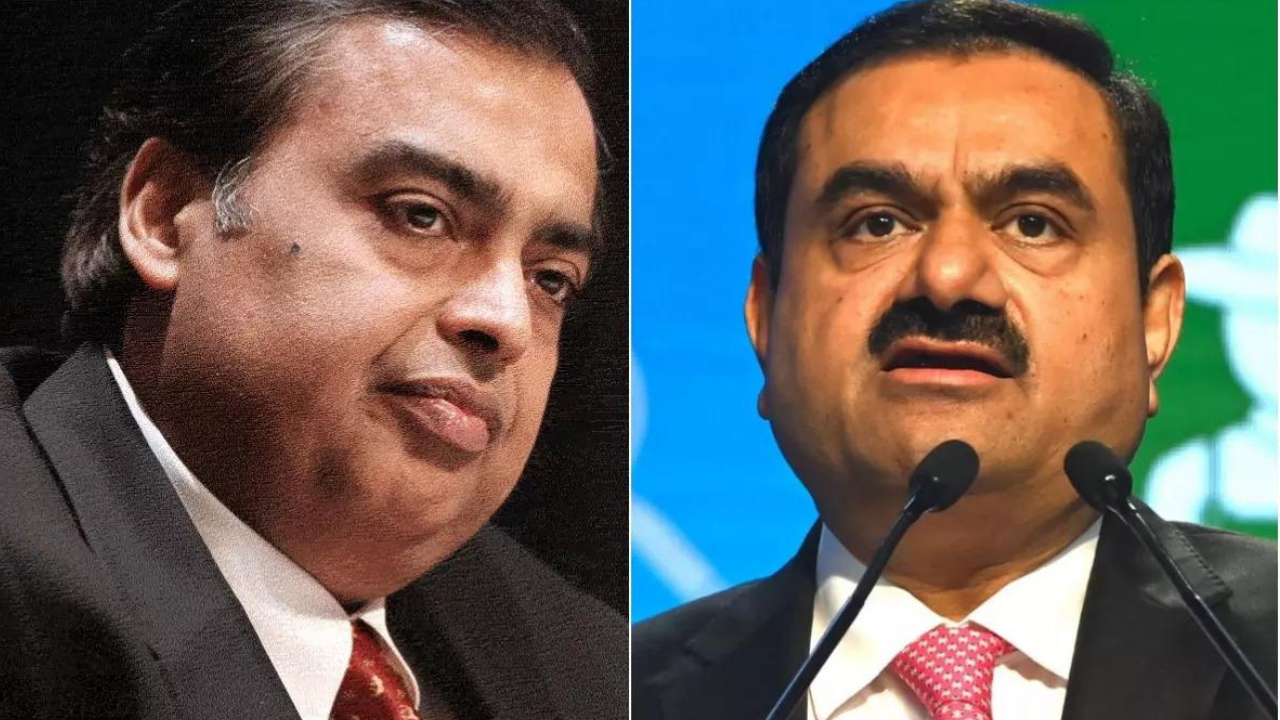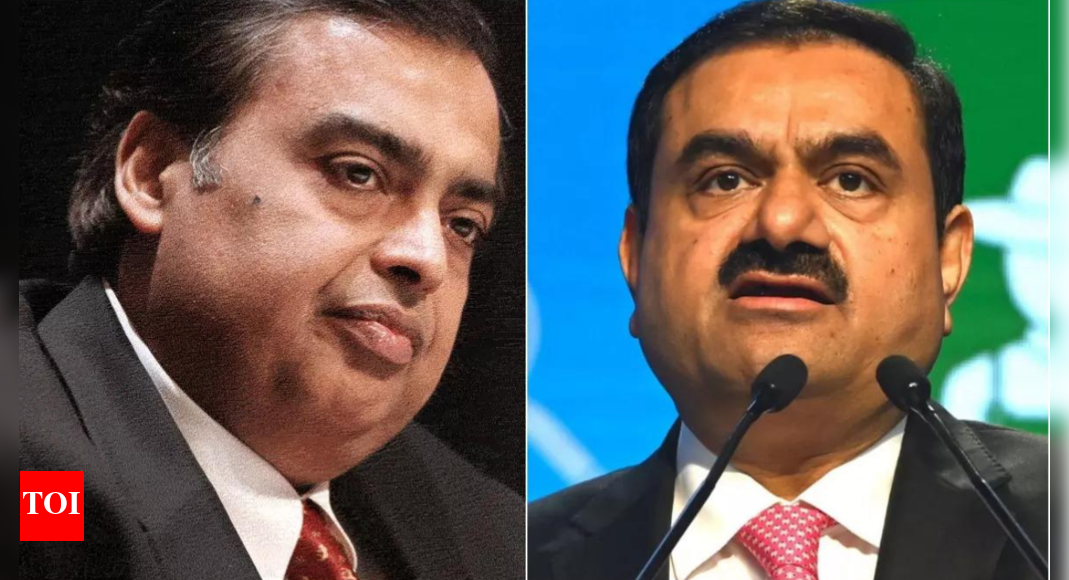 NEW DELHI: Mukesh Ambani has reclaimed the top position on the 2023 Forbes list of India's 100 Richest with a net worth of $92 billion.
The fortune of infrastructure magnate Gautam Adani, who rose meteorically to overtake Ambani as India's richest person for the first time last year, has slipped to the second position.
Adani's net worth, which includes that of his family, fell by a whopping $82 billion to $68 billion, after a report by US short-seller Hindenburg Research in January sent his group's shares tumbling.
"Shortly after spinning off and listing Jio Financial Services, which has an asset management joint venture with BlackRock, Ambani cemented his succession plan by appointing his three children to Reliance's board as non-executive directors in August," Forbes said.
Meanwhile, the collective wealth of India's 100 Richest was flat at $799 billion this year.
Software tycoon Shiv Nadar climbed two spots to return to the third place with a fortune of $29.3 billion, as shares of HCL Technologies jumped 42 per cent in the past year amid a tech rebound.
Matriarch Savitri Jindal, of the OP Jindal Group, a power and steel conglomerate, was ranked fourth with $24 billion net worth , up 46 per cent.
Rounding out the top five was Radhakishan Damani of Avenue Supermarts, whose fortune declined to $23 billion from $27.6 billion previously.
As per the list, Shamsheer Vayalil, the medical doctor-turned-entrepreneur from Kerala, was ranked 57th with a net worth of $3.7 billion.
Shamsheer's net worth has grown 68 per cent this year, from $2.2 billion in 2022, making him the richest doctor in India.
Comparative data indicates Shamsheer is also the fastest-growing non-resident Indian on the list.
"India is riding high and is considered a hot spot by global investors. That buoyancy has made the elite club of India's 100 Richest even more exclusive this year, with the minimum net worth to make the cutoff rising to a record $2.3 billion," said Naazneen Karmali, Asia Wealth Editor and India Editor of Forbes Asia.
Others in the top 10 include, Cyrus Poonawalla (6th, $20.7 billion), Hinduja Family (7th, $20 billion), Dilip Shanghvi (8th, $19 billion), Kumar Birla (9th, $17.5 billion), and Shapoor Mistry & Family (10th, $16.9 billion).
This list was compiled using shareholding and financial information obtained from the families and individuals, stock exchanges, analysts and India's regulatory agencies.