No 2nd innings, 'super over' for Chandrayaan-3, but Vikram & Pragyan had a great outing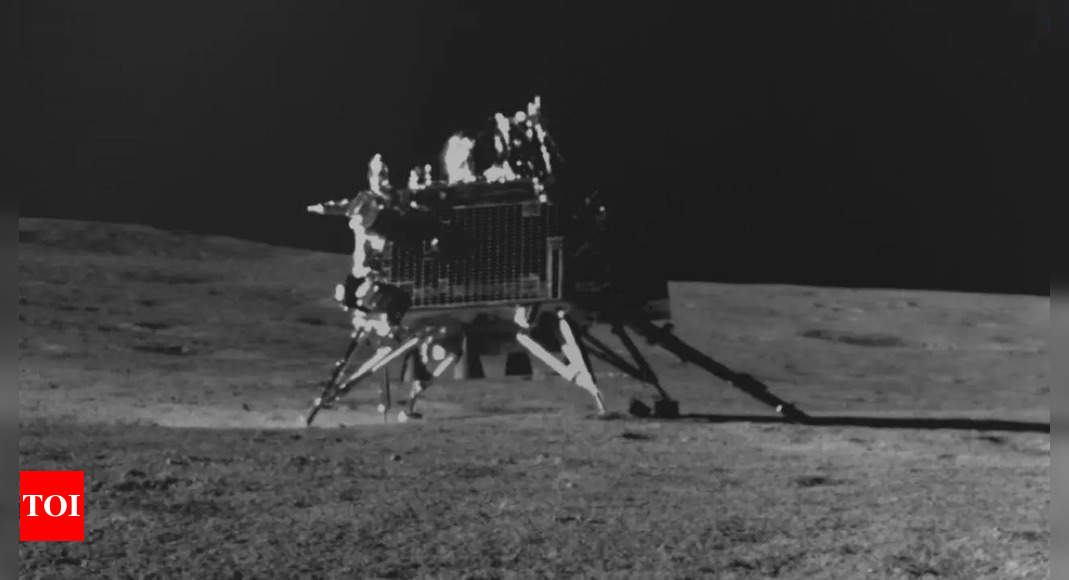 BENGALURU: As Cricket fever grips India, another headline-hogger, Chandrayaan-3, did not get a 'second innings' on the Moon where the Sun has set for the second time since the soft-landing on August 23, making way for another long, cold night.
Although both Vikram (the lander) and Pragyan (the rover) were designed to last one lunar day (14 Earth days), Isro and lakhs of its supporters had hoped that would wake up again, which would have been a bonus.
While the first three days, September 20, 21 and 22 would have been the best window for them to have woken up after they had been put on sleep mode in the first week of September, that did not happen.Later, Isro chairman S Somanath told TOI that the space agency would wait till the last day for the two to wake up as even a small window would give Isro the opportunity to repeat some experiments using the scientific instruments onboard Vikram and Pragyan.
However, in its day-night affair some 3.8-lakh-km away, India's third lunar mission did not even get the 'super over' — a bonus of waking even for a short time.
M Sankaran, director, UR Rao Satellite Centre, the lead centre for Chandrayaan-3, told TOI: "The lander and rover have not woken up. While the chances of them waking up again after this lunar night ends in the next 14 days are very very slim, we are not closing that option."
That said, both Vikram and Pragyan had a great outing on a tough pitch that the Moon can be, with a picture-perfect lunar landing, exploring alien terrain, and even a daring lunar hop by the lander.
"Given that this mission is not like a remote sensing or communication satellite, the quantity of data from Vikram and Pragyan payloads won't be large, but the important thing would be the outcome of what we've received when they worked on the first day. The analysis of data is ongoing," Sankaran said.
He added that sufficient data has been collected from the propulsion module payload — Spectro-polarimetry of HAbitable Planet Earth (SHAPE) — which will specifically study habitable planet-like features of Earth while it goes around the Moon.
Isro has already made some announcements about observations made by instruments it put on the Moon, including unambiguous detection of Sulphur and measurements of temperature, while the movement of the rover has provided new insights into the lunar soil properties which may need further studies.
Watch Hopes fade for Chandrayaan-3's revival as Vikram and Pragyan remain inactive