Options before Eknath Shinde: Approach court or guv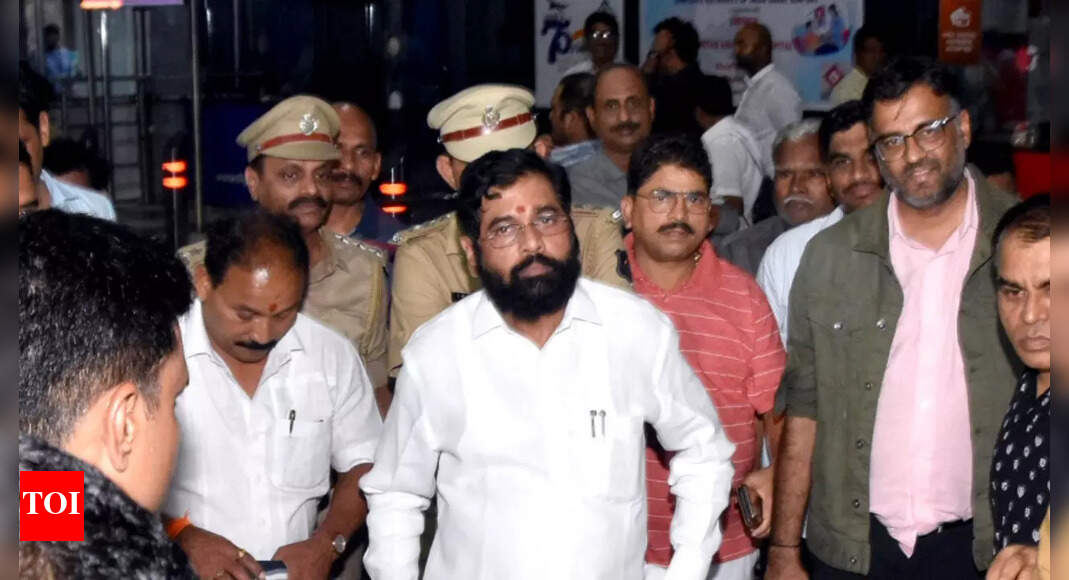 MUMBAI: Four days after rebel Shiv Sena member Eknath Shinde raised the banner of revolt against the leadership of Maharashtra CM Uddhav Thackeray, the moot question is what are the options before him.
Experts said since the 10th schedule of the anti-defection law amended in 2003 does not recognise a split, there are limited options before Shinde.
Till 2003, if two-third of members left a party, they could still form a separate group and not attract the anti-defection law. But since there was no end to defections, the law was further tightened. "Even if you quit the party with two-third members, you still cannot escape disqualification," ex-advocate general Ravindra Kadam told TOI. He said Shinde has limited options. "Either he should submit that he represents original Shiv Sena or he has the option to merge the group with the party which he is proposing to team up with. The new law does not recognise a split," he said.
NCP's Eknath Khadse said Shinde's effort to take control of Sena has been thwarted by deputy speaker Narhari Zirwal's decision to recognise Ajay Choudhary as leader of the Sena legislature party. All orders to enforce a whip or influence voting in the assembly flow from legislature party leader.
Khadse said the revolt appears headed for a legal battle. "Whatever is the outcome of the deputy speaker's decision, Shinde will have to approach the court to prove that he has the authority to appoint a legislative party leader and whip," Khadse said.
Former principal secretary (legislature secretariat) Anant Kalse said, "In my opinion, Shinde should knock at the doors of Raj Bhavan, tell the governor to convene a special session of the state legislature on the ground that the MVA government has lost majority," Kalse said.