'Papa are you happy?': Mohsin Khan's video call to his father after helping LSG beat MI
NEW DELHI: Pacer Mohsin Khan's father Multan Khan was lying on his bed, but his eyes were glued to the television screen, waiting to see his son in action. Multan was in ICU for 10 days due to a brain stroke. He had returned home on Monday, May 15 – a day before the LSG vs MI clash. The stroke has left him partially paralysed. But his energy and excitement to see his son play in the IPL was unmatchable.
When Mohsin, who made his return to the IPL in the second half of the tournament after an injury, was given the last over to defend 11 runs, and that too against hard-hitting batters Tim David and Cameron Green, the entire family started cheering for the pacer. 02:13
IPL 2023: Lucknow beat Mumbai to move closer to play-off berth
The pressure was on Mohsin as Naveen-ul-Haq had conceded 19 runs (0, 6, 2, NB4, 0, 0, 6) in the penultimate over to bring the equation down to 11 off 6 for the Mumbai Indians, who were favourites to win at this stage.
The boy from Sambhal, in Uttar Pradesh, bowled a tight over and defended 11 runs in style, giving away just 5 runs (0, 1, 1, 0, 1, 2) to hand LSG a thrilling five-run win. With this win, LSG inched closer to the IPL playoffs.
"I am so proud of him. May Allah bless him always. Match jita diya usne (He won the match for the team)," Multan Khan said in a shaky voice while talking to TimesofIndia.com.
Multan, who has been advised bed rest by the doctors, handed over the phone to his son and Mohsin's brother Armaan.
"Bhai made all of us proud. He is a champion bowler. Papa is very happy. He is recovering and he was looking so excited when the match was on. We didn't know the match would turn out like this and that Mohsin bhai would bowl the final over and will win the match. Their (Mumbai Indians) batsmen were dangerous. 11 runs are nothing. (Cameron) Green and Tim (David) are well known big hitters and game-changers, but Mohsin bhai bowled some special deliveries. We all are so happy," Mohsin's brother, Arman, told TimesofIndia.com.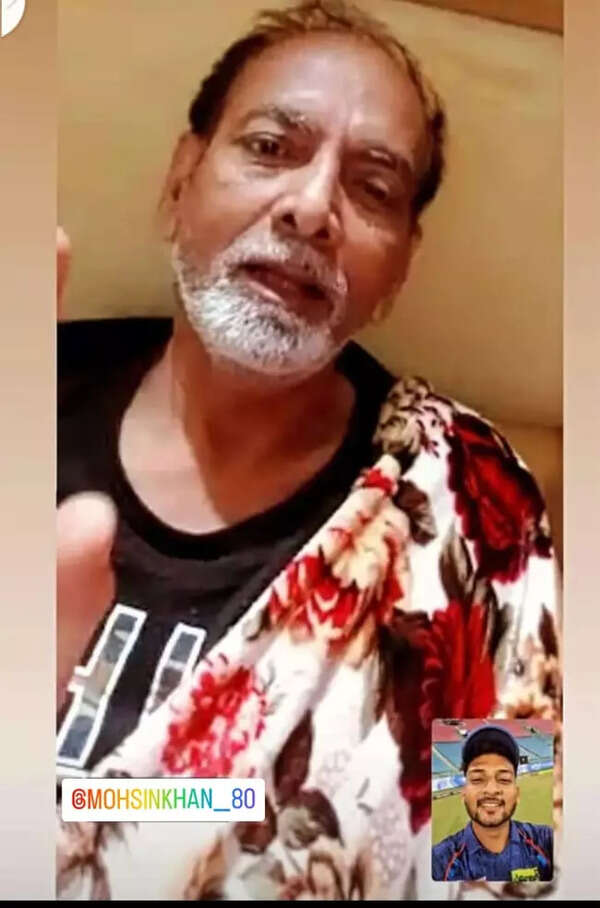 Image credit: Special arrangements
After Mohsin guided LSG to a magnificent win, he made a video call to his ailing father and spoke to him.
"Bhai was happy and was trying to make our father feel better. He said he won the match for him. He, in fact, asked – 'are you happy, papa?' Our father replied saying – yes and he was smiling," Arman further said.
FROM ALMOST LOSING AN ARM TO MAKING A STUNNING COMEBACK
Mohsin, a 24 year old left arm pacer, who was retained by LSG for the IPL 2023 season, had an impressive 2022 season. He bagged 14 wickets in 9 matches last year, with best figures of 4/16. But the 24-year-old missed the whole of the domestic season and most part of the IPL this year with a left shoulder injury.
He was playing only his second match of IPL 2023 and the fact that he could defend 11 runs against the five-time IPL champions Mumbai Indians in the final showed just how well he controlled his nerves.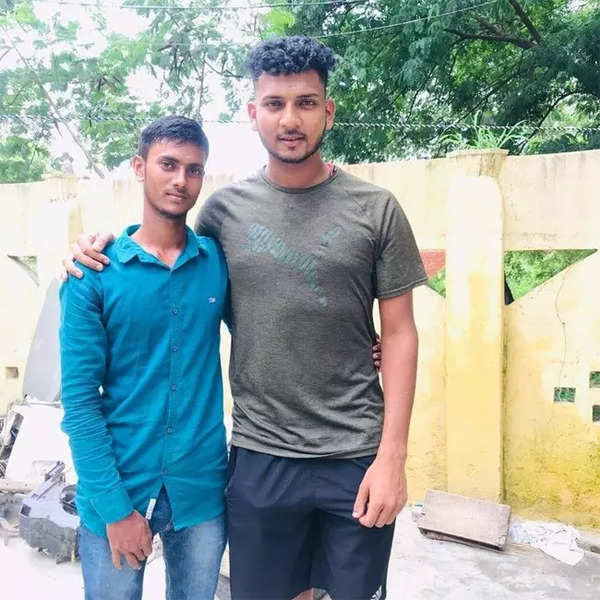 Mohsin and his brother Arman (Image credit: Special arrangements)
Mohsin, in his post-match conversation, said that he narrowly avoided a possible amputation of his bowling arm after approaching the doctor just in time.
"It was a very tough time for him (Mohsin). He was in pain. But I have never seen a stronger person than him. He is a real fighter. He underwent the surgery. After the recovery, he worked so hard, both mentally and physically, to get back to the field. He was not able to even lift his hand, forget bowling at that time, after the surgery" Mohsin's brother further shared with TimesofIndia.com.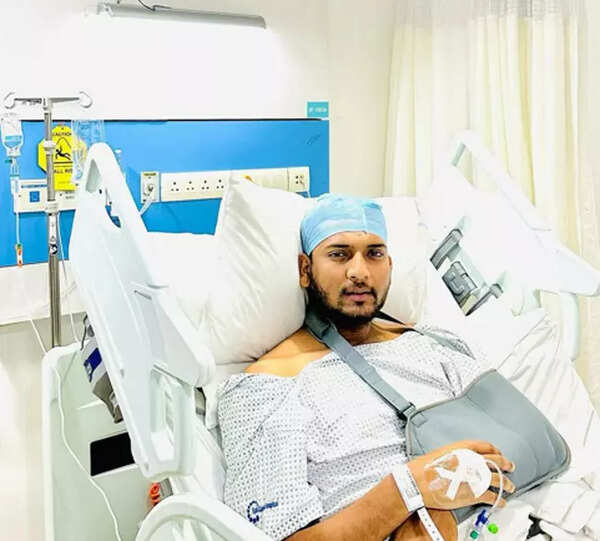 Mohsin Khan (Image credit: Special arrangements)
"He is a fighter and a champion bowler. His captains Krunal Pandya and KL Rahul have supported him a lot. He has got a lot of backing from Gautam Gambhir sir as well. Papa's only dream is to see him in India colours. I am sure he will make that dream come true some day," Arman signed off.