Rahul Gandhi has ties with 'undesirable businessmen': Ghulam Nabi Azad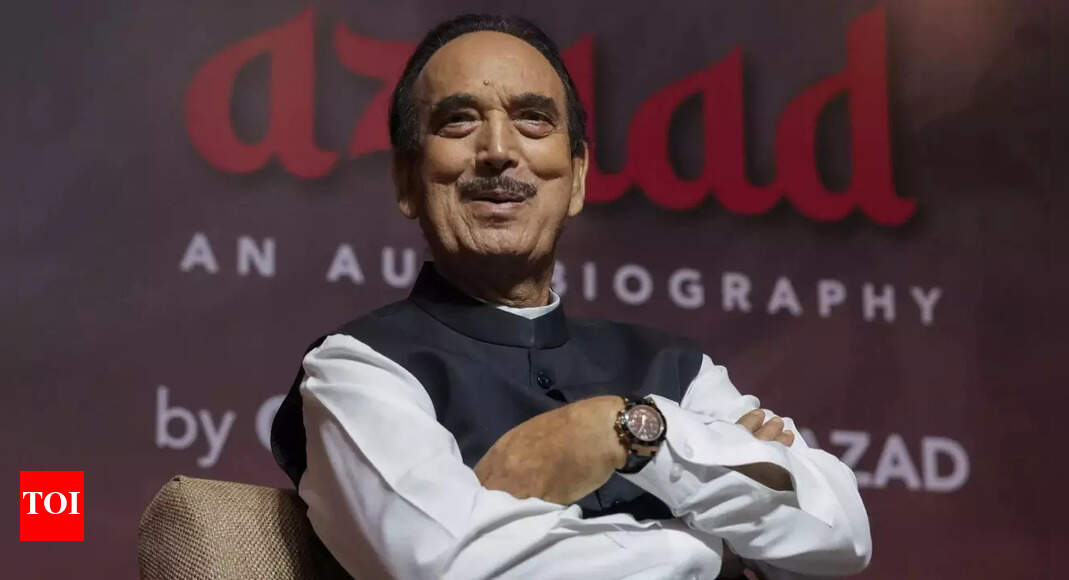 KOCHI: Rahul Gandhi has links with "undesirable businessmen", former Congress veteran Ghulam Nabi Azad said on Sunday in reply to the Wayanad MP's allegation in a tweet that named Azad among others of having ties with industrialist Gautam Adani.
"The entire family has associations with businessmen, including him (Rahul). I can give 10 examples of where he would go, even outside the country, to meet people who are undesirable businessmen," said Azad in an interview to Malayalam news channel Asianet News.
Former J&K CM and ex-Union minister Azad had severed his five-decade association with Congress in August last year and floated his own party, Democratic Progressive Azad Party.
Rahul had criticised Saturday Congress functionaries who had moved out of the party, or joined BJP later, by dragging them into the Adani controversy he had been drawing on to target the Centre since American research firm Hindenburg reported that the industrialist had stashed away Rs 20,000 crore in tax havens.
Azad said there's no Congress party left in India and only a few individuals remain. The current Congress leadership, including Rahul, has no influence, he said.
"A lot of people say Rahul's clout has increased after Bharat Jodo Yatra. I realised he has no clout. Not a single youth or farmer from Gujarat joined Rahul when he went to the Surat court," he said, referring to Rahul's recent court appearance over his disqualification from Parliament for defaming PM Narendra Modi in an election speech.
Azad the younger generation is 10 times more frustrated with the leadership and that's why Congress veteran AK Antony's son Anil quit the party recently. "Anil's exit is unfortunate. Most young leaders, aged below 50, have left Congress because of Rahul's lack of leadership and direction," he said.