Rohit Sharma should be more aggressive as a captain: Kapil Dev
KOCHI: The sight of Kapil Dev lifting the World Cup from the Lord's balcony forty years ago is etched in an Indian cricket fan's memory. With another ODI World Cup around the corner, the man who inspired India's maiden ODI World Cup success and ushered in a cricketing revolution in the country, Kapil Dev, spoke on Indian team's chances in the tournament, allrounders and Bazball in an exclusive conversation with TOI on his visit to Kochi on Tuesday. Excerpts.
How optimistic are you about India's chances in the upcoming ODI World Cup?
They need to come in the top four (semifinals) first. After that, anything is possible. You need a stroke of luck from the semifinal stage onwards and need things to go your way. But the most important thing is to reach the top four.
But injuries have hampered India's preparations. For someone who rarely got injured during your playing career, do you think it is high time that the BCCI review its injury-management system?
Injuries are part and parcel of any player's life. But I feel they (Indian team) are playing too much cricket. The fixtures committee should seriously look at how much cricket they want to give the team and its players.
Hardik Pandya is the closest someone has come to filling in your shoes as a fast-bowling allrounder. Why do you think India have not been able to produce more fast-bowling allrounders?
I don't think it is right to compare players. Last 20-30 years, we have produced enough fast bowlers whom we can depend on. And that is more important. And it is not just fast-bowling allrounders you require, you need spin-bowling allrounders' as well. And you have some decent ones in the Indian team. Jadeja is fantastic, Ashwin is doing a great job. So it isn't that we don't have any allrounders at all.
Nasser Hussain recently said that India needs an all-rounder in the Stokes' mould to succeed in overseas Tests. Do you think someone like Hardik, who hasn't played a single Test in the last five years, should play red-ball cricket more often?
Doesn't look like he will. I saw his photograph on the billboard today. I don't know whether they did any touch-up or not, but in that, he looked like having one of the finest bodies we have in the country. Yes, he should play more cricket because he has so much ability. If he is fit, he should play Test cricket also.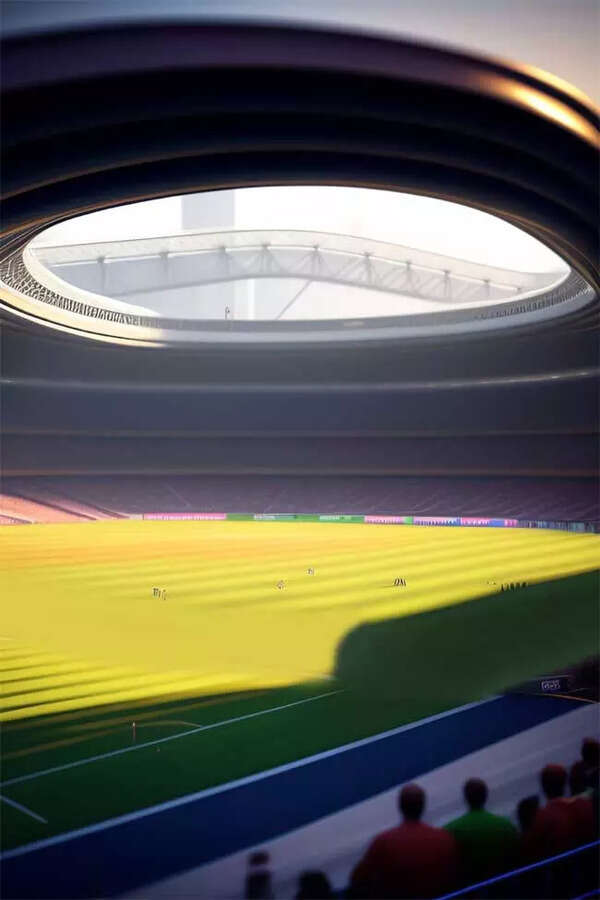 Are you a fan of Bazball and do you feel Rohit & Co should adopt a similar approach?
Bazball is wonderful. The series between England and Australia was one of the finest series I have seen in recent times. I think cricket should be played like that. Rohit is good. But he must be more aggressive. You have to think about how teams like England play now. And it's not just us. All cricket-playing countries have to think on those lines. Winning the game should be the highest priority (not play for draws) for all teams.
How do you see Mohammed Siraj's rise as a fast bowler?
I think he has got great potential. But I also feel he gets carried away with short-pitch deliveries. Yes, it is an important weapon for a fast bowler. When I saw India playing the WTC final, Siraj was bowling too many short-pitch deliveries whereas the Australian bowlers were pitching it up. Siraj has so much ability. But he has to analyze and see how many short-pitch deliveries fetch him wickets. He has the wicket-taking ability, but he has to execute his plans better.
Your teammate in the 1983 World Cup winning team and current BCCI president Roger Binny had said that international players must play domestic cricket. But nothing seems to have changed.
Domestic cricket is most important. How many domestic matches has Virat Kohli or Rohit Sharma or any of the other top players played in recent times? I think the top players must play a decent amount of domestic matches so that it helps the next generation of players.
Your thoughts on Sanju Samson?
It's not right to talk about Sanju Samson alone. We are talking about the Indian team. I think he is a great player and a wonderful talent. But he has to apply himself more.